This clean 'Yota is barely broken in!
---
For those who might not find a Toyota-based 1992 Winnebago Warrior to be adventurous enough, you could always hit the trails in this immaculate 1994 Toyota Pickup (Toyota didn't use the Tacoma name until 1995). These Toyota trucks are known for their durability and reliability, and this one has survived extremely well with just two owners and 67,000 miles – that's barely broken in for a Toyota! If you know anything about these old Toyota trucks, you'll know that this one is barely broken in.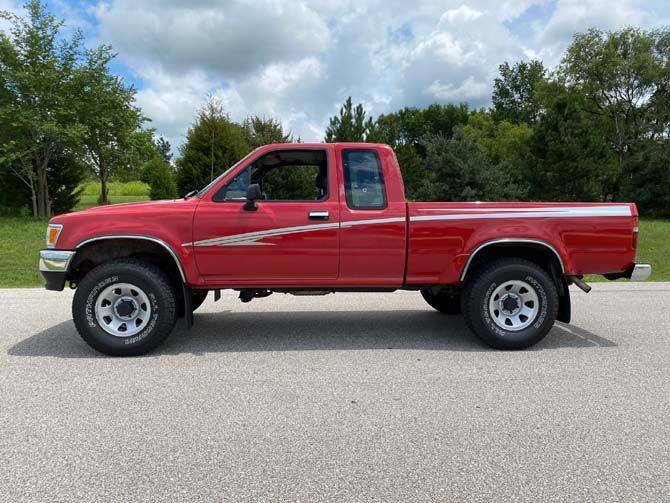 While many of these Toyotas have been abused, modified and worn out, this one is remarkably clean with beautiful paint, perfect graphics and flawless chrome. The cargo bed does show signs of use, but this is minimal considering the age of this truck. Likewise, the interior few signs of wear, and it is completely stock right down to the original AM/FM/cassette stereo system.
This Toyota is powered by a 3.0-liter V6 that is paired to a five-speed manual transmission and a two-speed transfer case, and it looks ready to tackle any terrain it encounters thanks to the meaty 31x10.50-inch all-terrain tires mounted on steel wheels. Overall, this truck is ideal for a daily driver or weekend off-roader, and it would probably do very well at the growing number of '80s and '90s-era car shows like Radwood.