Take this classic for a Sunday drive.
---
For the 1957 model year the Ford Thunderbird went through a bit of a styling transition. The biggest area of change was the front bumper, which was changed to look more open, something most people seem to love. It definitely fits with the luxury cruiser nature of the car, instead of there being even a hint of pretense that this was a hot sports car. At the same time, the relocation of the spare tire to the trunk added a sleekness to the rear. For these and other reasons, the 1957 Thunderbirds are well sought-after today.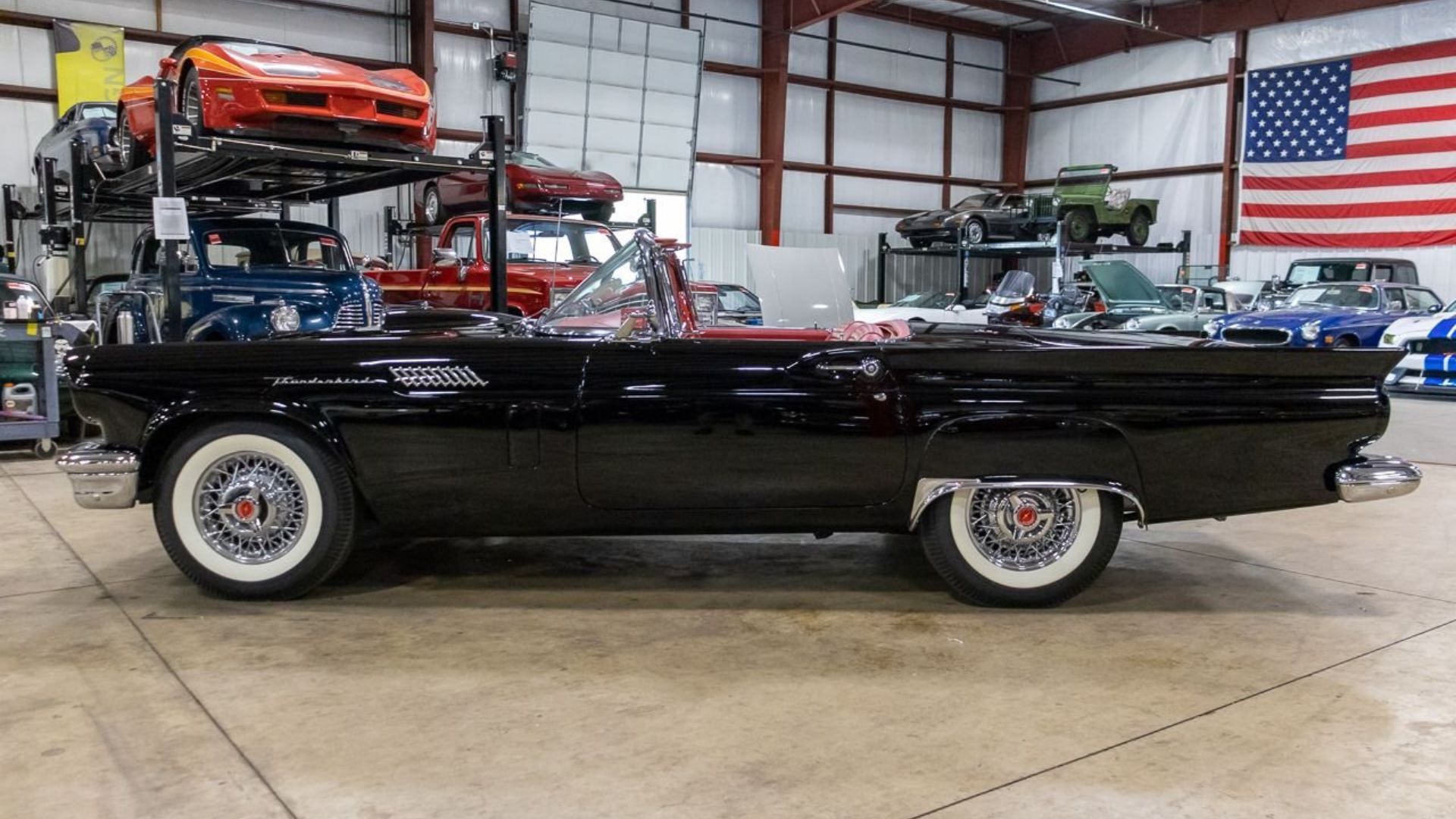 What we have here is a Raven Black over red '57 Thunderbird which has been fully restored. With gleaming brightwork to match the paint and whitewall tires, it sure does catch the eye. All the factory trimmings are present, including the script Thunderbird badges on the front fenders and those knock-off wire spoke wheels.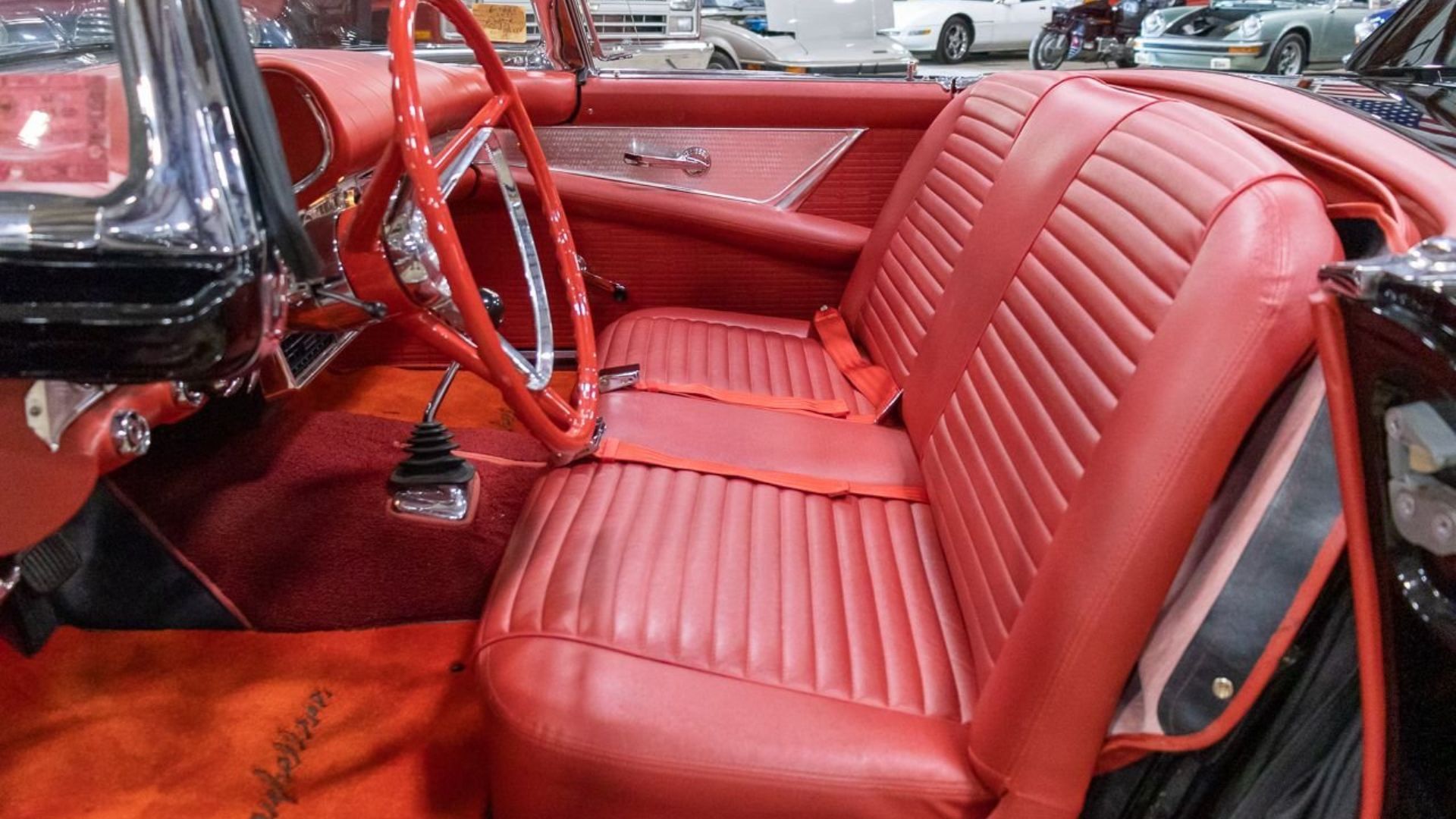 People of all stripes instantly recognize the first-generation Thunderbirds. They are some of the most iconic American cars ever made and have had quite an impact on society. Owning a car like this means receiving many compliments at stop lights and gas stations, neighbors coming over to admire it up close, plus maybe leading the local Fourth of July procession.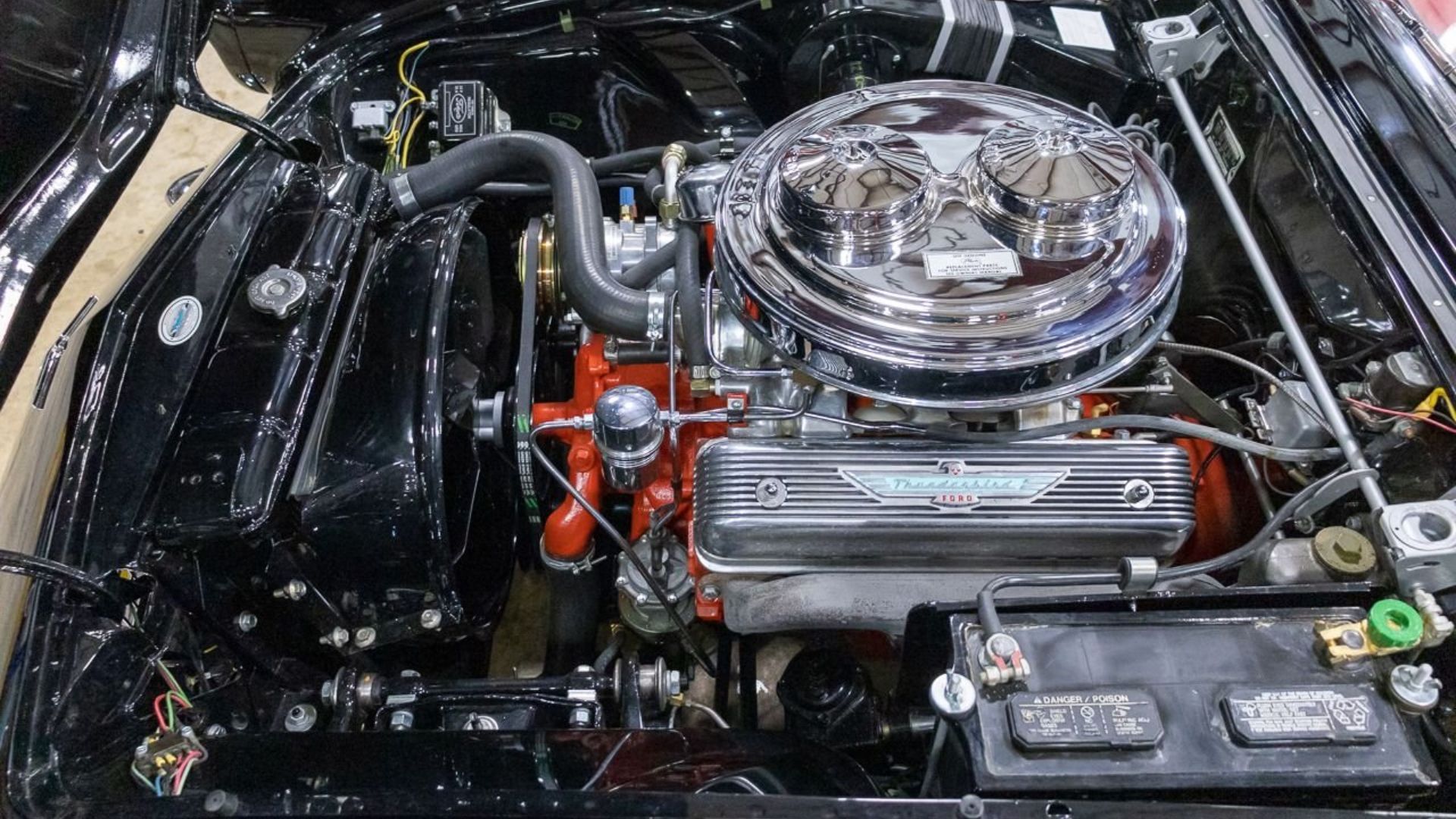 Of course, this 1957 Ford Thunderbird is also a joy to drive, thanks to the stout 312ci V8 with four-barrel carburetor. A three-speed manual transmission keeps things interesting. Thanks to the Minter Restoration company doing the work on this car it runs as good as it looks, so you don't need to worry about shoddy work coming undone a few months down the road.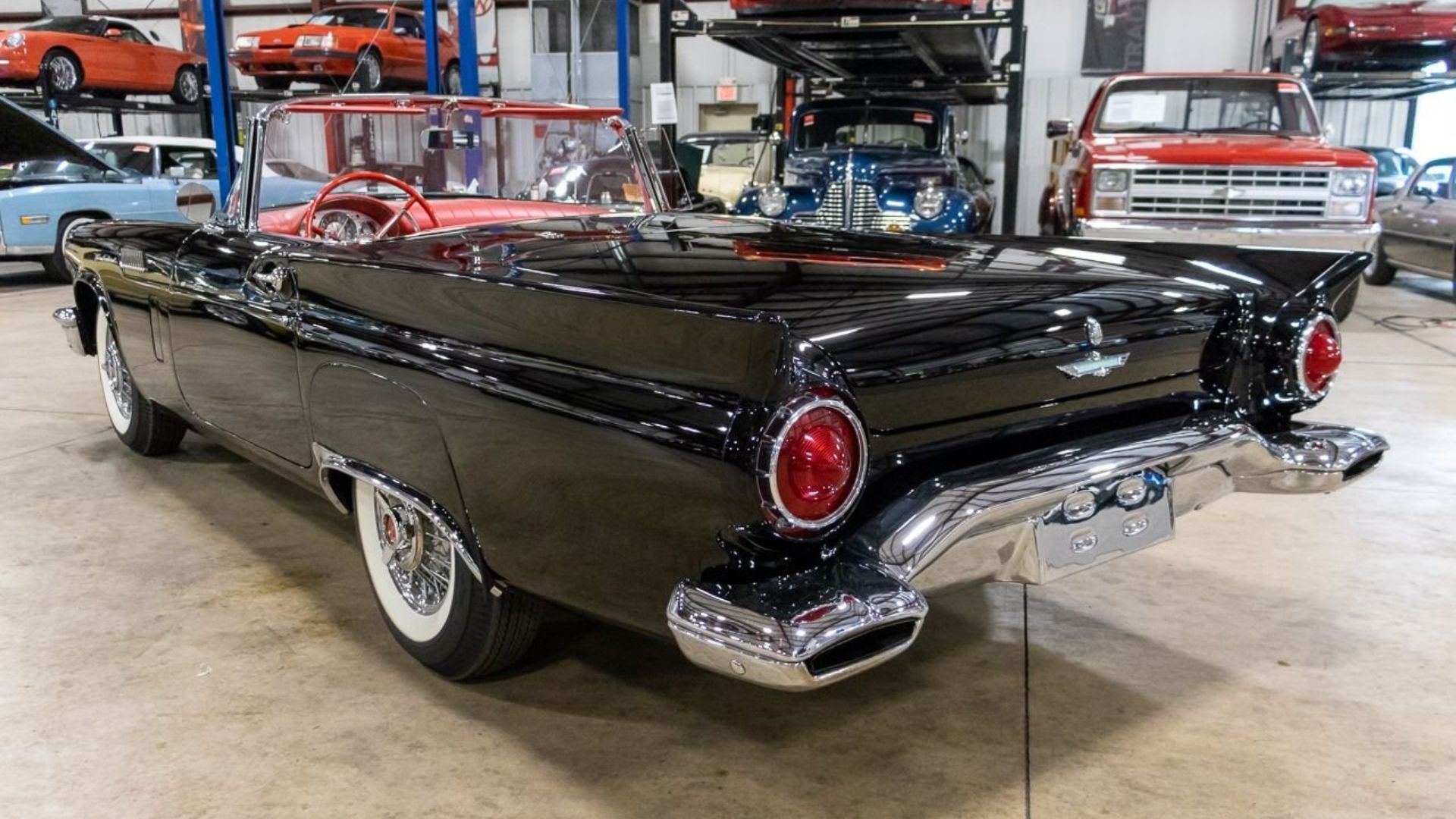 There are some nice luxuries included in this ride, like air conditioning for when you're using the hardtop with the iconic porthole windows. The soft top is also in fantastic condition and is great on day when you really want to feel the wind through your hair.
If you're interested in this car, it's available through GR Auto Gallery.