Beautifully restored, this American classic is ready to ride and display.
---
Harley-Davidson has been a titan in the motorcycle industry for decades. While many of its modern bikes are big cruisers, going back to the company's roots uncovers some far more scaled-down and delightfully simplistic designs. That's exactl what you get with the Harley-Davidson Hummer.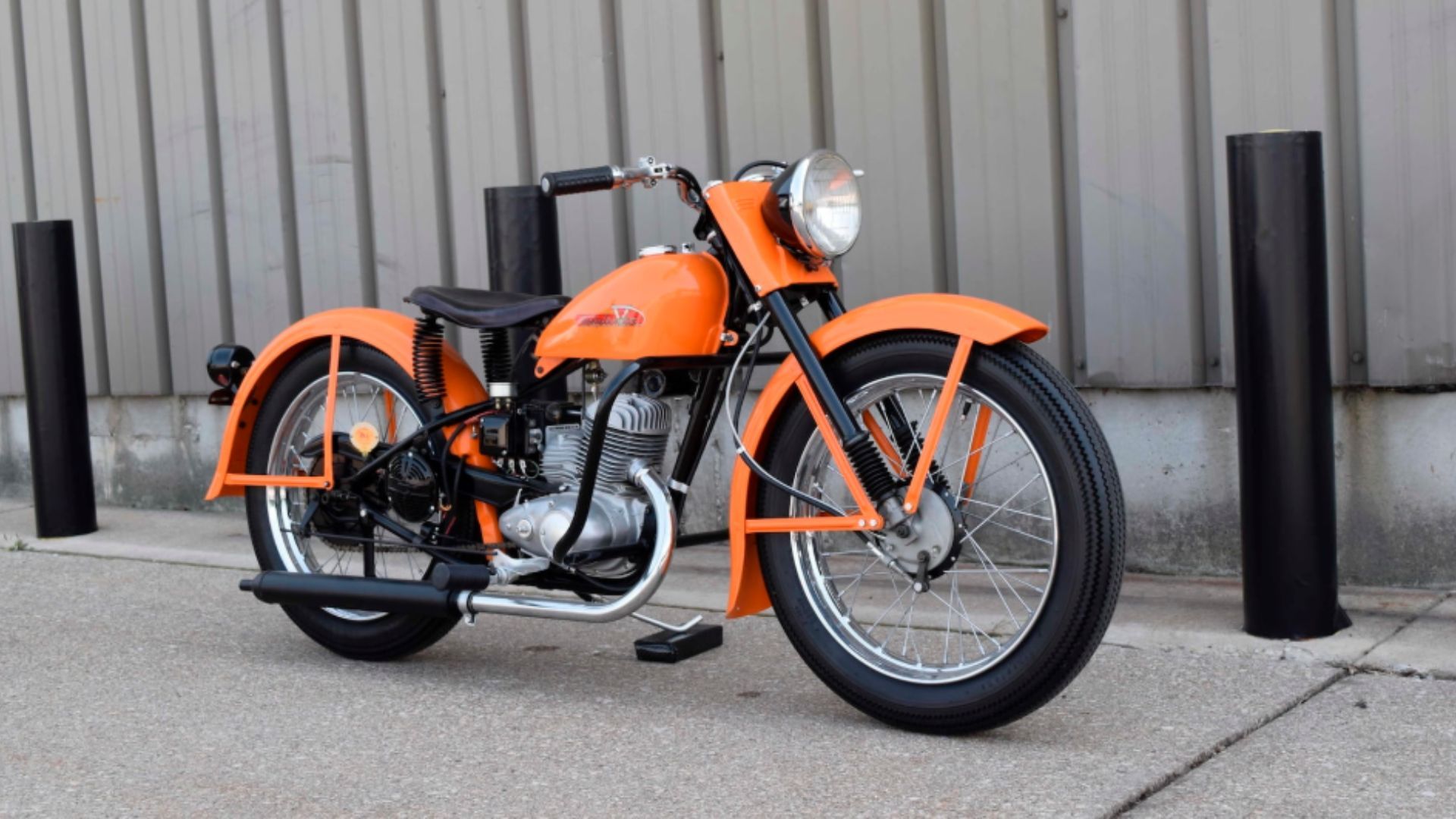 Right off the bat you know that 125cc engine isn't going to push out loads of power. However, this bike is lightweight and pretty maneuverable plus it has a nice three-speed transmission, so that's plenty to have a fun time. A simple classic like this isn't difficult to work on, another bonus.
People will admire this Harley for its exceptionally clean presentation. Whoever restored it did a meticulous job. The orange looks almost liquid and pairs nicely with the gloss black. On the tank is a retro Harley-Davidson logo, adding to the charm. You'll also note the speedo is correct but the odometer has been zeroed out. Chrome on the handlebars, gas cap, etc. looks perfect, as does the saddle leather.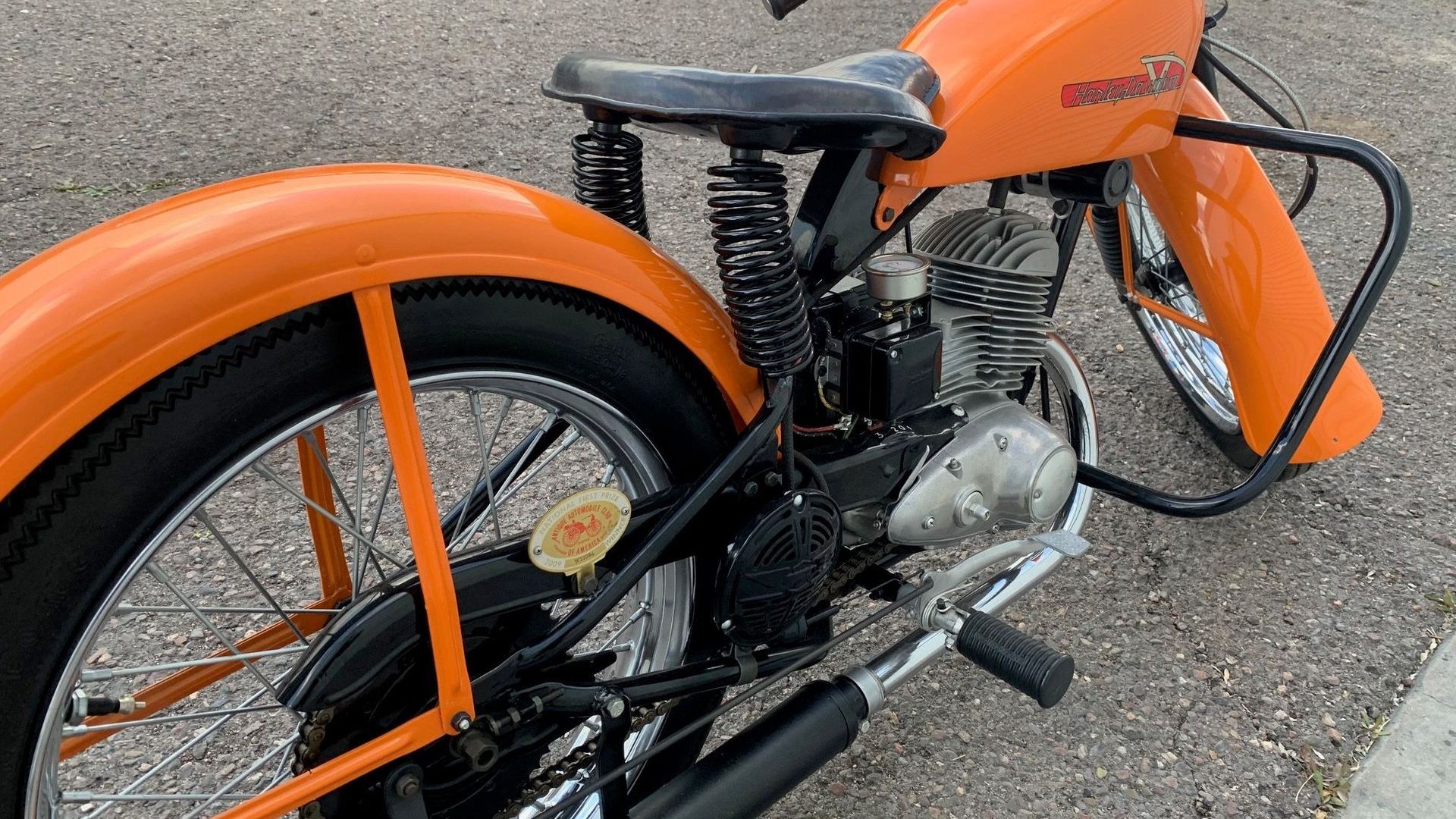 You've probably heard the Hummer name used in reference to all American-made single-cylinder two-stroke Harleys. While that's a common slang, the motorcycle officially called the Hummer was made from 1955 to 1959. Its precursor was the Model 125 or S 125 made from 1947/1948 to 1953, when the Model 165 took over.
Even more curious, the original design for the Hummers came from the German DKW RT125 during WWII. Yamaha copied the same design for the YA-1 and BSA did so for the Bantam, each one putting their own unique spin on what was essentially the same bike.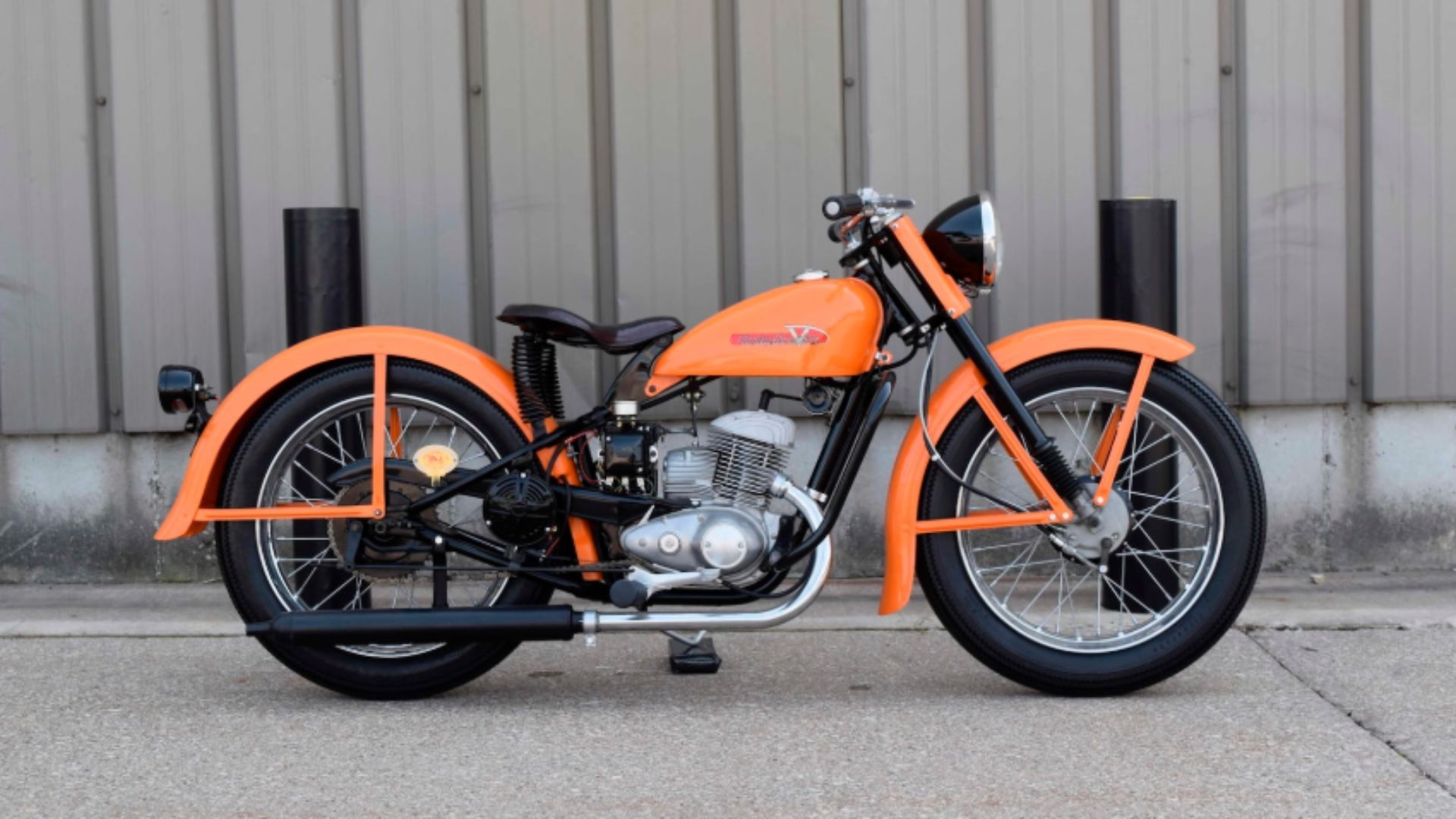 This particular 1956 Harley-Davidson Hummer was one of a mere 1,384 made that year. Many haven't survived to modern times, which is too bad since this encapsulates a curious part of the motorcycle brand's history. If you feel the need to preserve this classic bike, contact Premier Auction Group which listed it for sale.
More Motorcycle Fun