It's insane...
---
You can learn a lot by watching old video of an event, or if you were there you can reminisce. Below is footage of Daytona Bike Week 1978 and it's pretty interesting. While there are a fair amount of long beards and black leather, some motorcycle riders are clad in softer colors like pink, showing that not everyone was rough around the edges. In fact, one of the clubs interviewed revealed only married couples were allowed to join. And yes, Harleys absolutely dominated the scene. What were you expecting, BMWs?
Watch the latest Motorious Podcast here.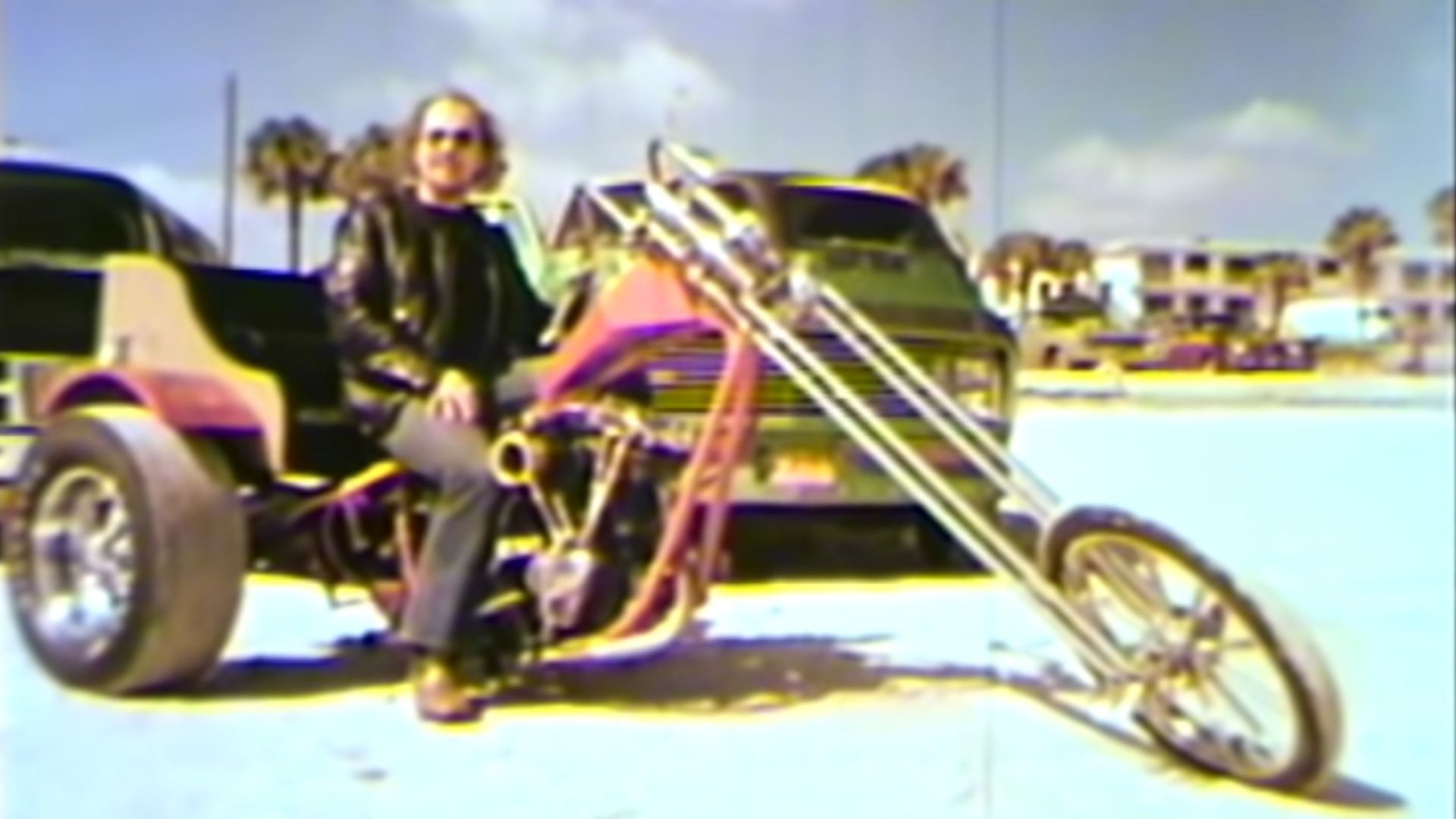 This video has it all: a cheesy theme song, lots of lens flair, scratches in the film, low color saturation, and an intro where two riders are in some snowy mountains when everyone's keyed up to see Daytona (there's an explanation in a stuffy conference room, another odd choice). It's all part of the flavor of this video, so enjoy the charm.
Daytona Bike Week actually started off as a 3.2-mile race called the Daytona 200. It was held on the beach and roads, but the starting time always had to be coordinated with the local tide schedule. That first race was back in 1937.
While the first race was won by Ed Kretz on an Indian, Harley-Davidson quickly started dominating. In fact, the 1940 race saw the checked flag go to Harley-Davidson along with 8 of the top 10 spots.
When WWII rolled around the race was canceled until 1947. Even though the race didn't happen, people gathered during the war and held an unofficial party which eventually turned into Bike Week.
Starting in 1961 the Daytona 200 was moved from the beach and road course to Daytona International Speedway. That's how the race is still run today.
There was trouble for Daytona Bike Week for many years, and it hit a boiling point in 1986. Local residents called it an "invasion" while law enforcement clashed with some riders. That's when the city and local chamber of commerce worked to help change the nature of the gathering. Things have changed considerably since then, with Bike Week lasting 10 days and hundreds of events being held all over Volusia County.