For whatever reason, this Corvette was customized into an off-road buggy, and we love it!
---
The best part about being an automobile enthusiast is the diversity of vehicles that draw our attention. There are barn finds, restomods, supercars and, our favorite, muscle cars, but it's the fully custom vehicles that really show the passion this lifestyle can offer. Custom cars have always been around, but not many are as cool as this one-of-a-kind off-road buggy that started life as a regular 1999 Chevrolet Corvette fixed-roof coupe (FRC). This crazy build was up for grabs on Bring a Trailer where it ended up selling for $24,000, which is almost double the price that a stock '99 'Vette is currently worth!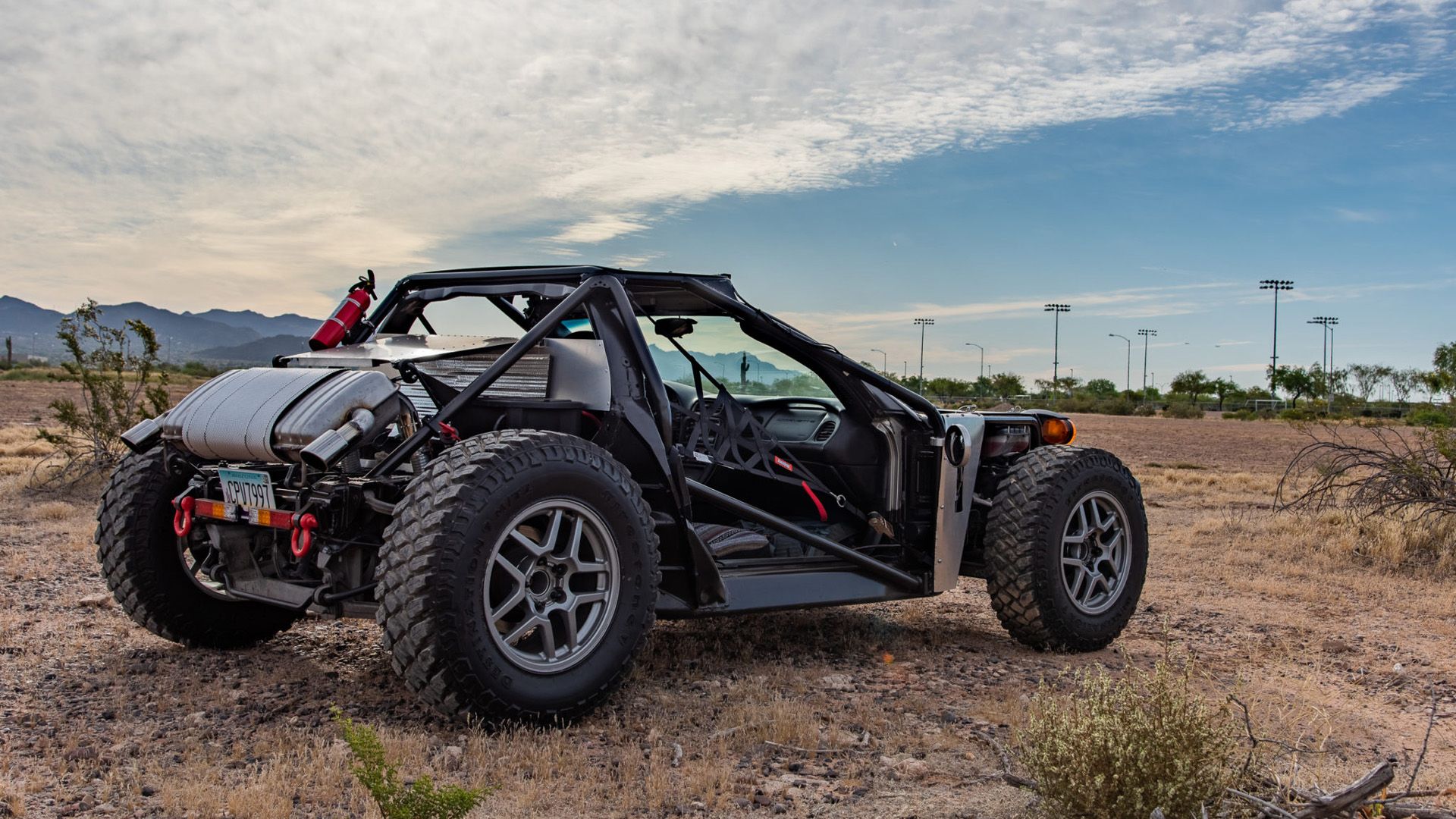 It's not clear why this perfectly good-looking Corvette was stripped down, but the build pictures show just how intense of a build this was. More than just a stripped Corvette with big tires, this C5 chassis was shortened and a full roll cage was added for strength and safety. From the looks of it, about the only stock components left on this car are the drivetrain and the dash board.
Putting a rugged face on this buggy, there's a front bumper from a Jeep Wrangler Rubicon, and to tie in with its Corvette roots, a set of C5 Z06 wheels are wrapped in meaty Firestone mud-terrain tires measuring 265/70R17 in the front and 285/70R17 in the back. This custom buggy is still powered by the 'Vette's 5.7-liter LS1 V8 putting out 345 horsepower, and this engine exhales through a top-mounted exhaust system sourced from a 2019 Camaro Z28. Surprisingly, the components for this buggy were readily available as shown by the extensive list of receipts, but, as is the case with all custom vehicles, the work and donor vehicle were easily the costliest part of this build.
Bidding for this street-legal Corvette dune buggy already ended, but you can still let us know what you think of this build in the comments below or on our Facebook page.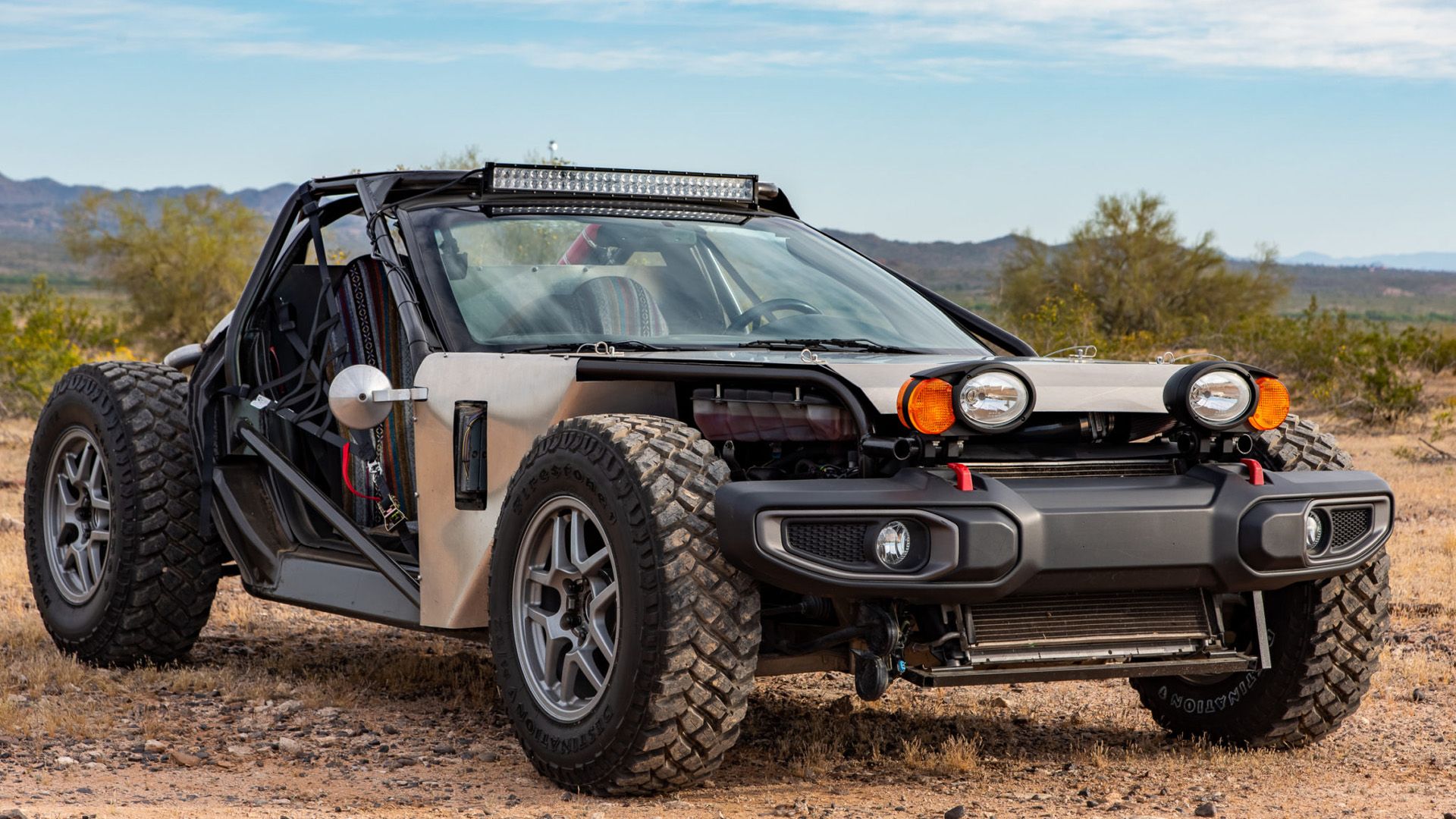 Related Articles...