With 1200cc and lightweighting galore, this Italian superbike will take your breath away.
---
Even among superbikes, the Ducati Apogee 1098R is special. The creation of Gustavo Penna of Apogee Motorworks, the Italian craftsman named his creation the Raffale. Beautiful in every detail, this bike features a number of handcrafted, custom designs. It also has been lightweighted in about every way imaginable, so it weighs a mere 309 pounds, meaning the 1200cc engine will really make this Ducati move.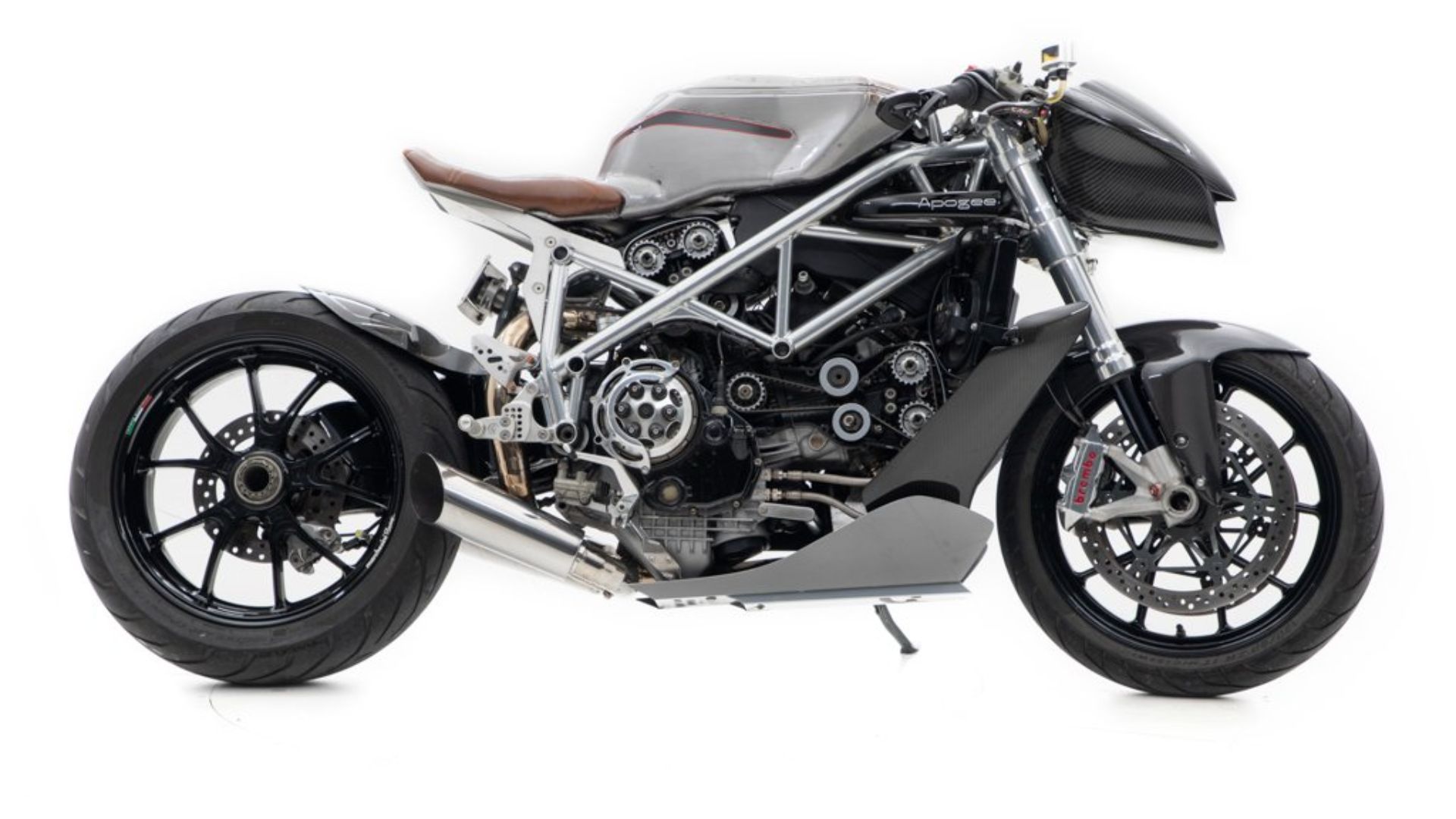 What you have on tap with that engine is a potent 189-horsepower. Low-end torque is incredible, so you can launch hard and keeping pulling all the way through the upper limits of the gears, if you're that brave.
The look of this superbike is like something out of a science fiction movie and definitely in a good way. One of the first things you'll notice is the nose monocoque and all the exposed carbon-fiber. Those really transform the look of the Ducati. A Laser Xenon headlight was donated by a BMW i8, so you enjoy advanced forward illumination.
Penna added quite a few enhancements for performance. Among them is a carbon-fiber airbox designed for fine-tuning both the injects and stacks, the very thing which can give a rider the edge in a race. Carbon air intakes were designed to optimize the new airbox. At the other end are custom headers and titanium mufflers stuffed with Scotch Brite. This, along with precision tuning makes the Ducati absolutely sing.
A custom-built fuel tank has been adorned with three finishes. Adding further to this superbike's custom fair are the lower aero pieces, which were inspired by aviation designs. Side wings and a belly pan make the Ducati more slippery as it cuts through the air, plus they help keep the engine running at the right temperature when you're cruising at lower speeds.
You'd probably expect an Italian superbike to have Italian leather on the saddle, but that's not the case. Penna had incredibly soft leather imported from Japan, adding to the exotic flavor of this ride. While supportive, the saddle isn't built up high at the sides, allowing the rider to lean into turns, proving this bike was made with riding hard in mind.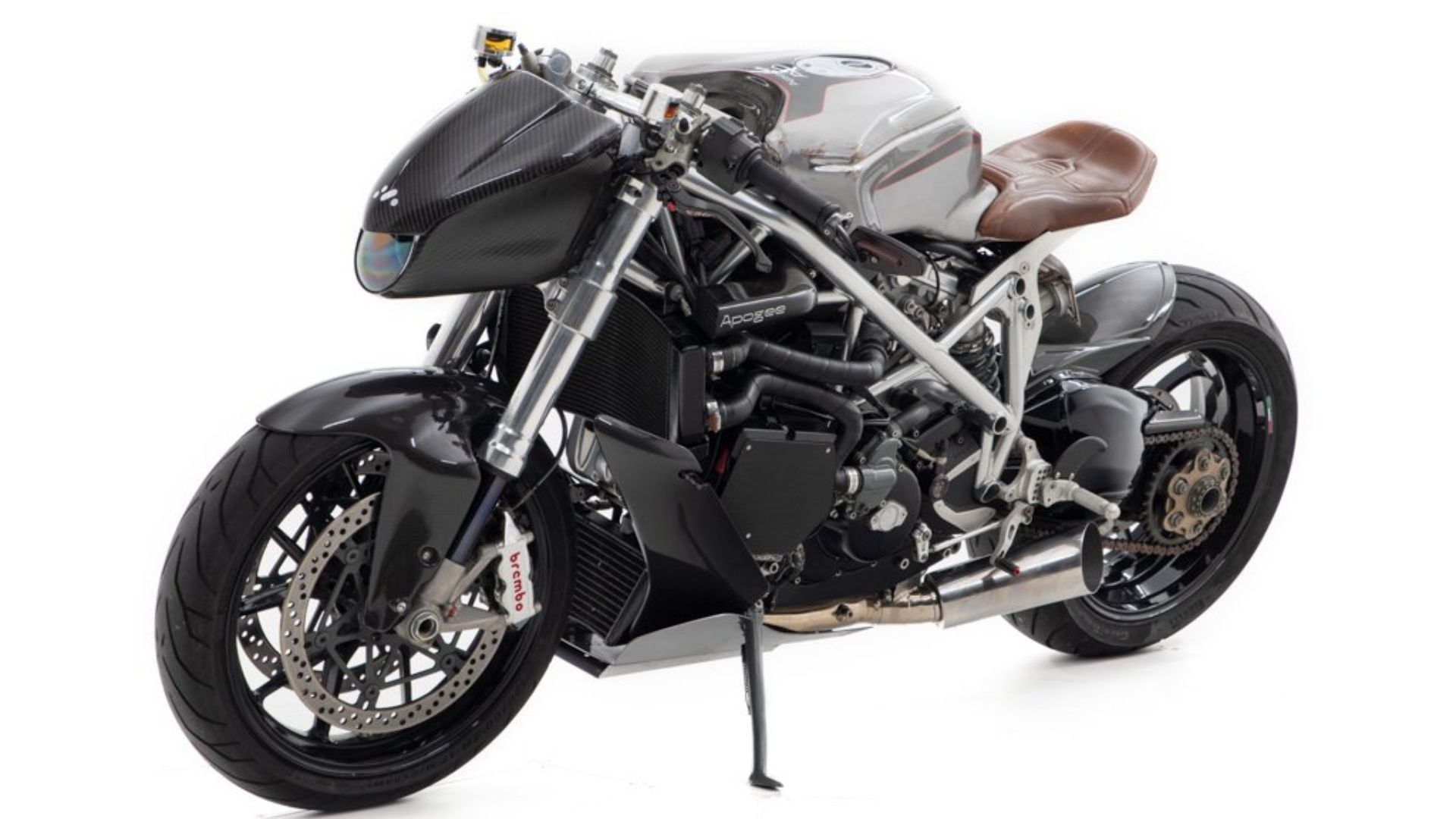 This 2008 Ducati Apogee 1098R "Raffale" is available for purchase. It would make an amazing addition to any collection, plus it's likely not as expensive as you're fearing. Contact the dealer Motorcar Gallery for details.
More Cool Motorcycles