All proceeds donated to Cruise for a Cause go straight toward cancer research.
---
When it comes to this great automotive hobby of ours, the possibilities are almost limitless. You know that saying - different strokes for different folks. Whether it is upping the ante in performance to reach that horsepower goal or simply installing cosmetic modifications to look cool while cruising, everyone has different interests which makes our hobby so unique. Cruise for a Cause knows that the car enthusiast varies, and they are offering the chance to win one of 10 prizes all donated by different companies.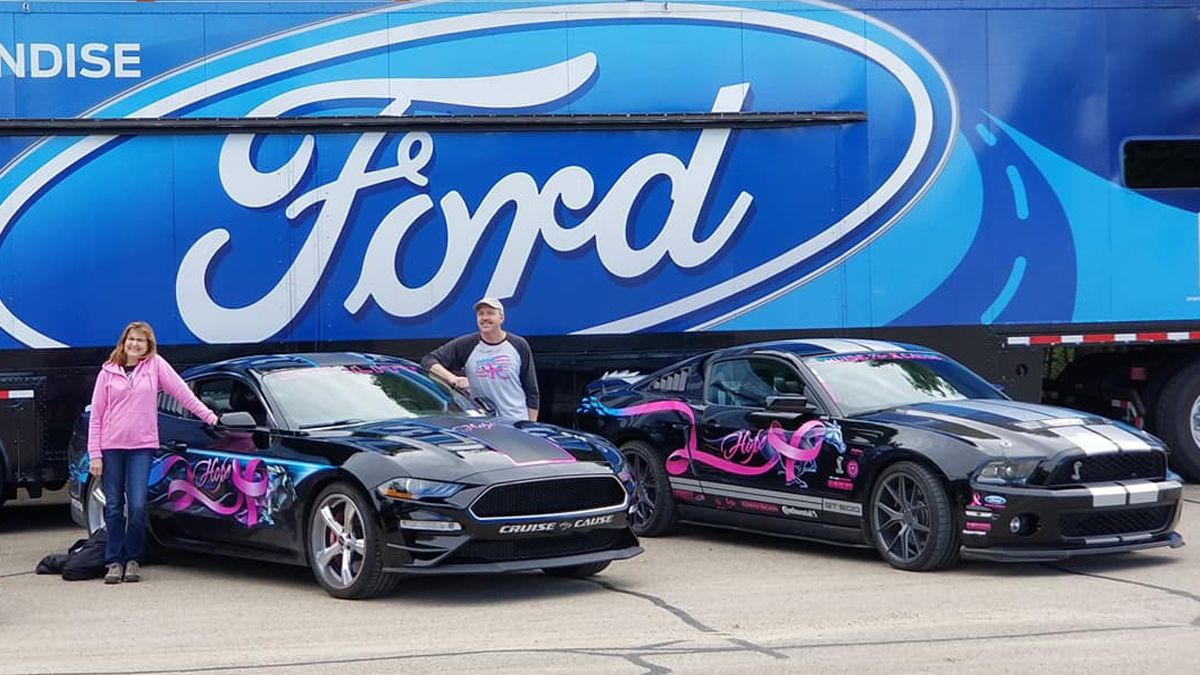 Whether you're interested in installing a new VMP supercharger to boost you into better E.T. times at the drag strip or bolting on a set of brand new Carroll Shelby wheels wrapped with new BFGoodrich rubber, there is a little something for everyone. Making a donation to Cruise for a Cause will automatically enter you into the drawing for these ten prizes. Even better, each donation gives all proceeds to help with breast and prostate cancer research.
Anybody in the Mustang community, may have seen Dan Neve and his Mustangs (2010 Shelby GT5oo and a new Bullitt) at different automotive events across the country sporting breast cancer awareness livery. He usually has a setup with plenty of t-shirts for sale complete with the running pony logo wrapped with the pink breast cancer ribbon. The thing is, Dan has no paid employees, and he travels to all of these events to raise awareness while accepting funds to help with cancer research.
Cruise for a Cause was started by Dan Neve after his wife and mother were both diagnosed with breast cancer only a month apart from each other. While his family was battling with the disease, Dan knew he needed to help in some way for others who may be fighting or have loved ones also diagnosed with cancer.
Back in 2010, during the time that Dan's wife was in the process of multiple surgeries, he purchased a 2010 Shelby GT500 Mustang. This new Mustang was going to help him make a difference, and that's how Cruise for a Cause was born, a 501c 3 non-profit that supports the Marshfield Clinic Health Systems Research Foundation.
Asked to make a speech at a Susan G. Komen event, Dan was uncertain how to proceed. He remembered going to school with a girl that was diagnosed with polio, but today he doesn't know anyone who has the disease. He made a point to say that he hoped that we could all the say the same about cancer, especially our children or grandchildren.
If you donate to Cruise for a Cause, you are entered to win a few different prizes with every penny helping with cancer research. Also, if anybody donates $100 or more, a Cruise for a Cause t-shirt will be thrown in with sizes ranging from Large to X-Large offered in both men's and women's v-neck styles.
The closing date for the sweepstakes is on November 20th, 2020 at 2:00 p.m. CST. Drawings will be held the same day at 3:00 p.m. CST at Cruse 4 a Cause in Marshfield, Wisconsin.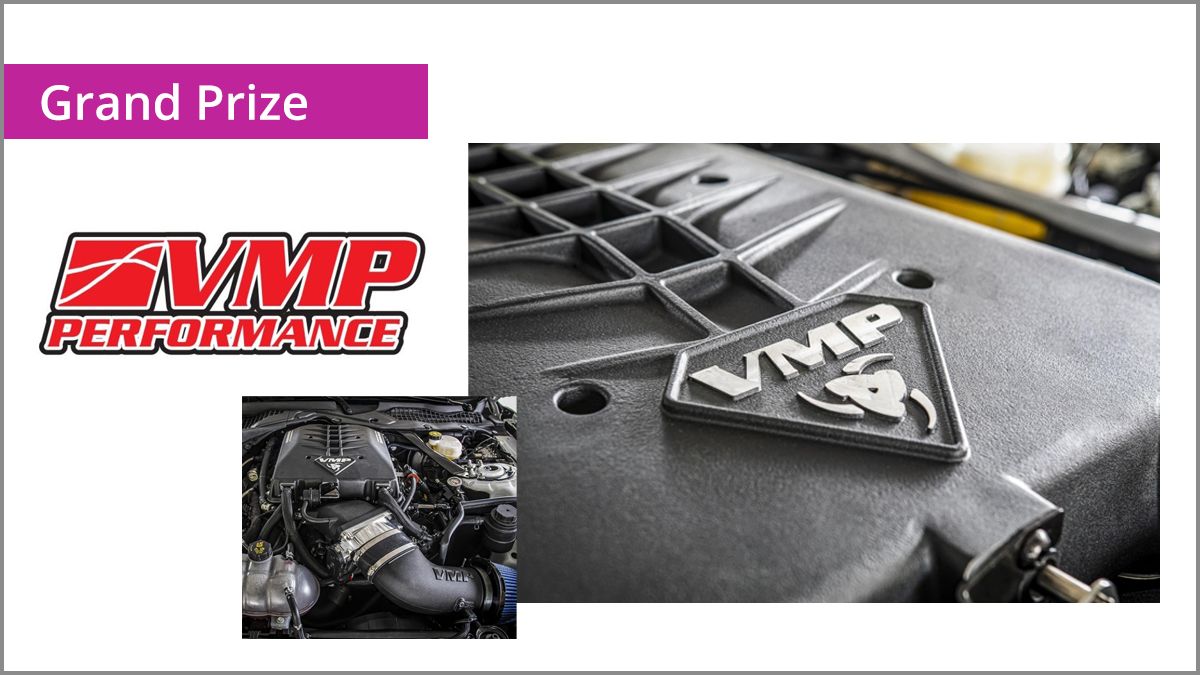 1st Place (Grand Prize): VMP Supercharger installed at VMP Performance located in New Smyrna Beach, Florida (valued at $7,000)
2nd Place: A set of Carroll Shelby Wheel Co. CS5 wheels with a set of BFGoodrich Tires (valued at $3,000)
3rd Place: A Modern DriveLine $1,000 Gift Certificate
4th Place: A Swisstrax Single Car Parking Pad (valued at $675)
5th Place: National Parts Depot (NPD) $500 Gift Certificate
6th Place: Odyssey Battery and Charger (valued at $400)
7th Place: Barrett-Jackson Passes for the Scottsdale AZ auction (valued at $380)
8th Place: Covercraft Evolution Car Cover (valued at $250)
9th Place: EZ Up Tent (valued at $250)
10th Place: Mothers Polishes (valued at $200)
Breakdown of the tickets with each donation: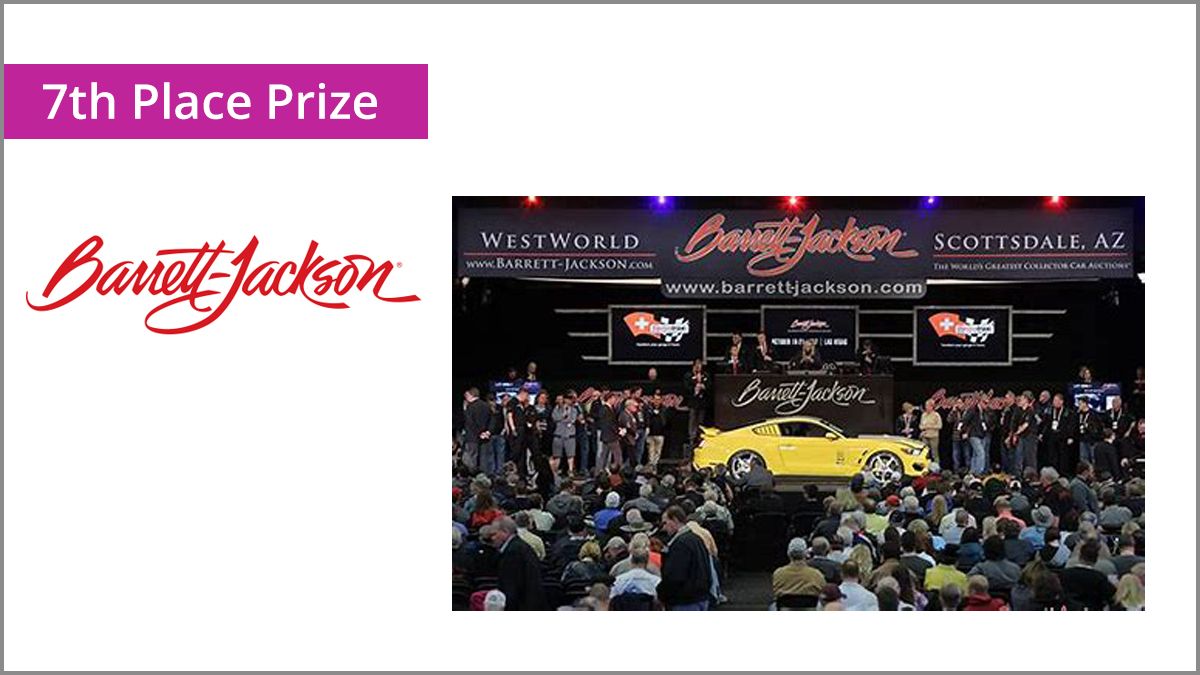 $20 - 5 Tickets
$50 - 15 Tickets
$100 - 35 Tickets
$150 - 65 Tickets
$200 - 100 Tickets
$250 - 150 Tickets
So, if you're looking to possibly win of these amazing products to help Cruise for a Cause and cancer research, make sure to enter today. With plenty of amazing prizes up for grabs to go to ten selected winners, the odds are certainly increased. If anything, just know that you're done an incredible deed by helping cancer research and anyone affected by this terrible disease.
Read More Car News Here...