Is the Chevelle the 'ultimate' muscle car?
---
The Chevy Chevelle is one of the first cars that comes to mind when you hear the phrase 'muscle car'. This moniker has earned its place in car culture with its supreme iconic styling, impressive powertrain options, and all-American charm. Check out these ten bad-to-the-bone Chevy Chevelles on Motorious.
700-Horsepower 1967 Chevrolet Chevelle Restomod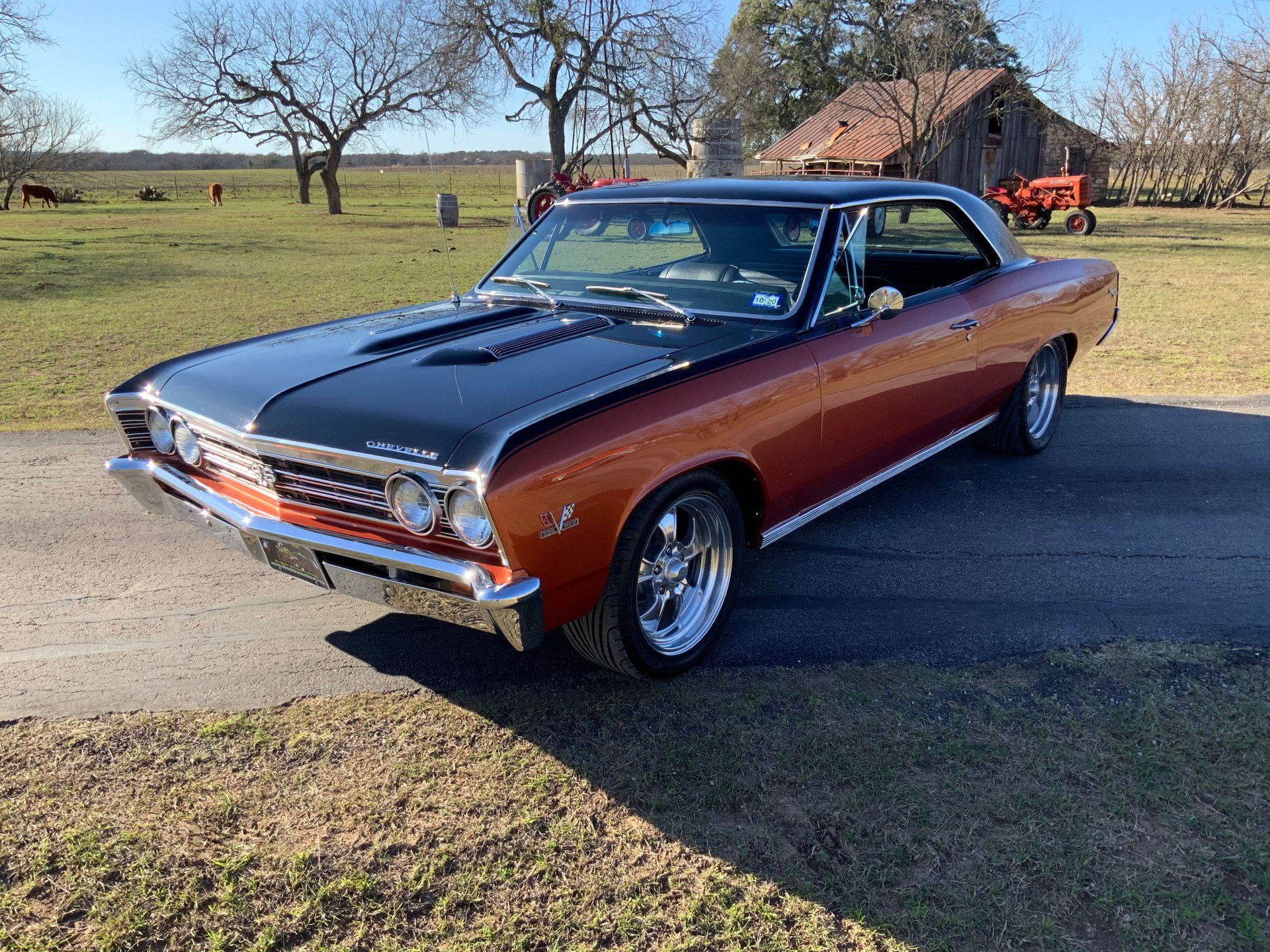 This Chevelle has something for nearly everyone, which is one reason that they've remained at the heart of American car culture for decades. This beautiful 1967 Chevelle started life as a true SS 396 car (model 13817), and has since been transformed into an even more powerful stoplight terror. Lurking beneath the glossy black hood is a Scott Shafiroff Racing 540-cubic inch Ultra Street engine that churns out a thundering 709 hp and 674 lb.-ft. of torque.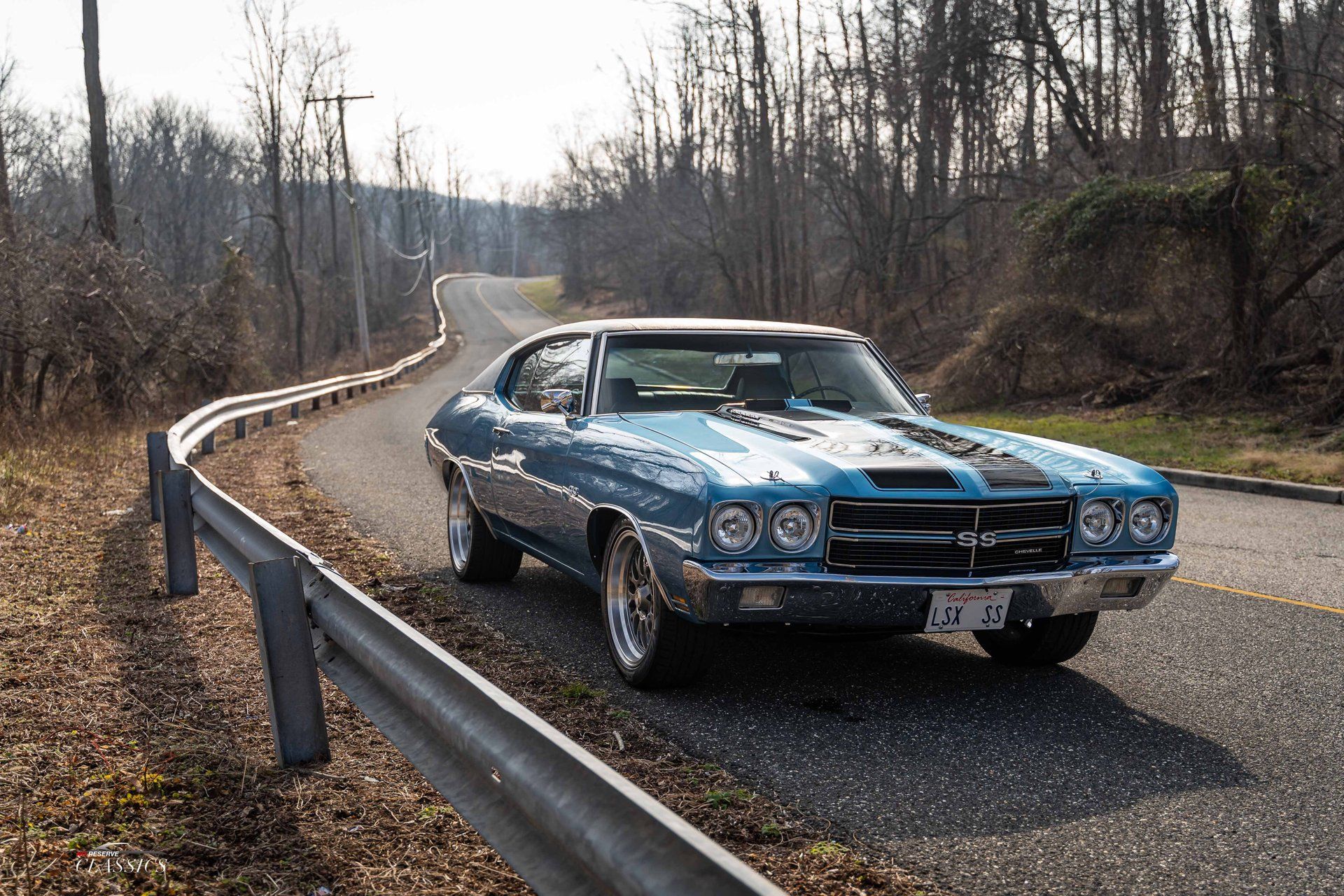 With the rise in popularity, this LA built SS396 Chevelle was purposely constructed to be a Pro-Touring car to drive cross-country! Powered by a built 526HP All Aluminum LSX, Gearstar 4L85E Automatic Transmission, Vintage Air Conditioning and Heating, Retrosound Radio with Bluetooth Connectivity, a Full Pro-Touring Suspension, 12 Bolt Rear Posi with 3.73 gears and so much more!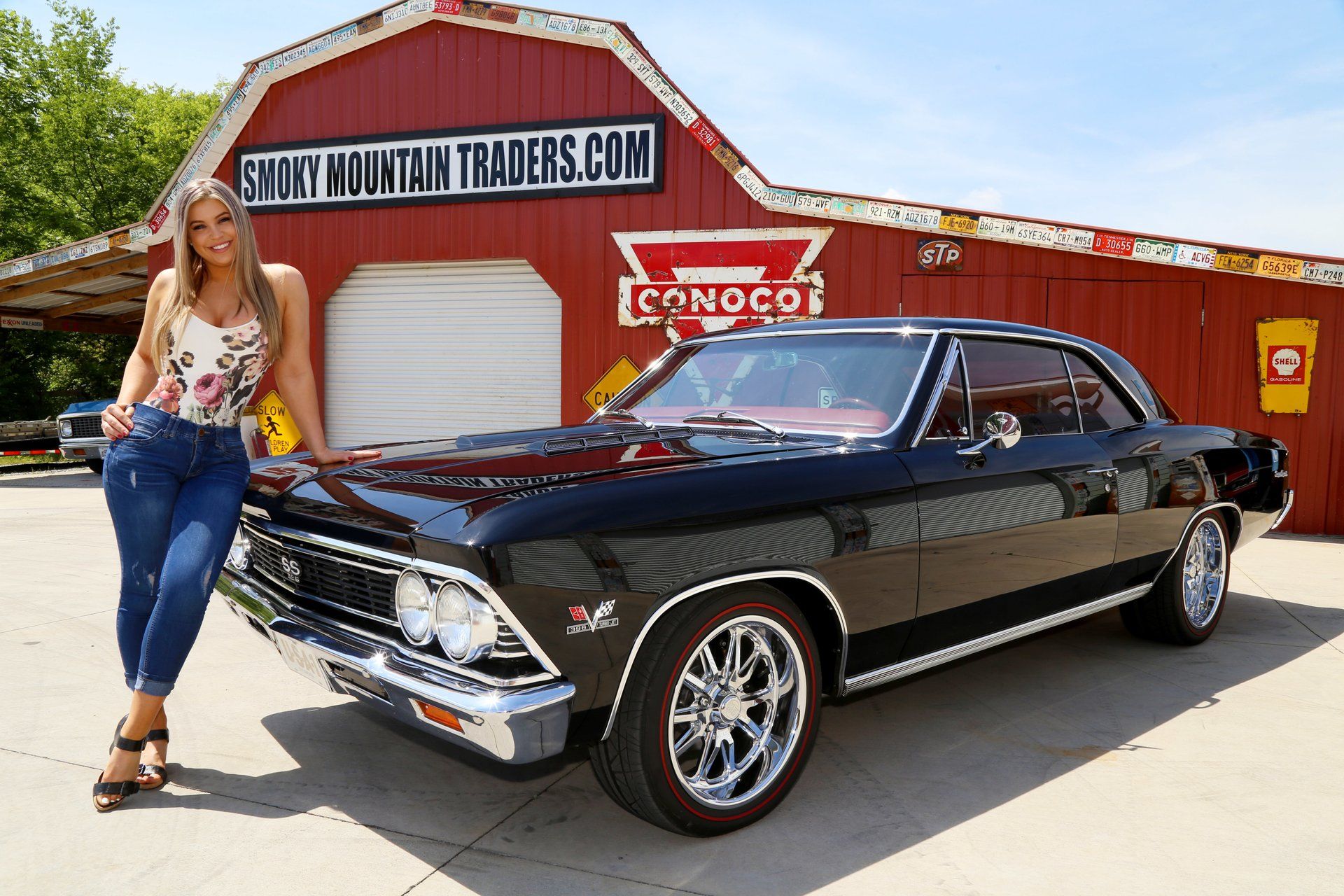 Dressed in Tuxedo Black, this Chevy Chevelle has had a stunning frame off rotisserie restoration done and features a gorgeous color combination and tons of upgrades. The power comes from a Jerry Windale built 66 Model 396 cubic-inch/360-horsepower EN Coded engine that is everything you could hope for and more on the highway. The performance of this Big Block is mated to the Tremec 5-speed transmission and the Moser 12-bolt posi rearend with 3.42:1 gearing - it's perfect for hitting the highway and cruising.
1967 Chevrolet Chevelle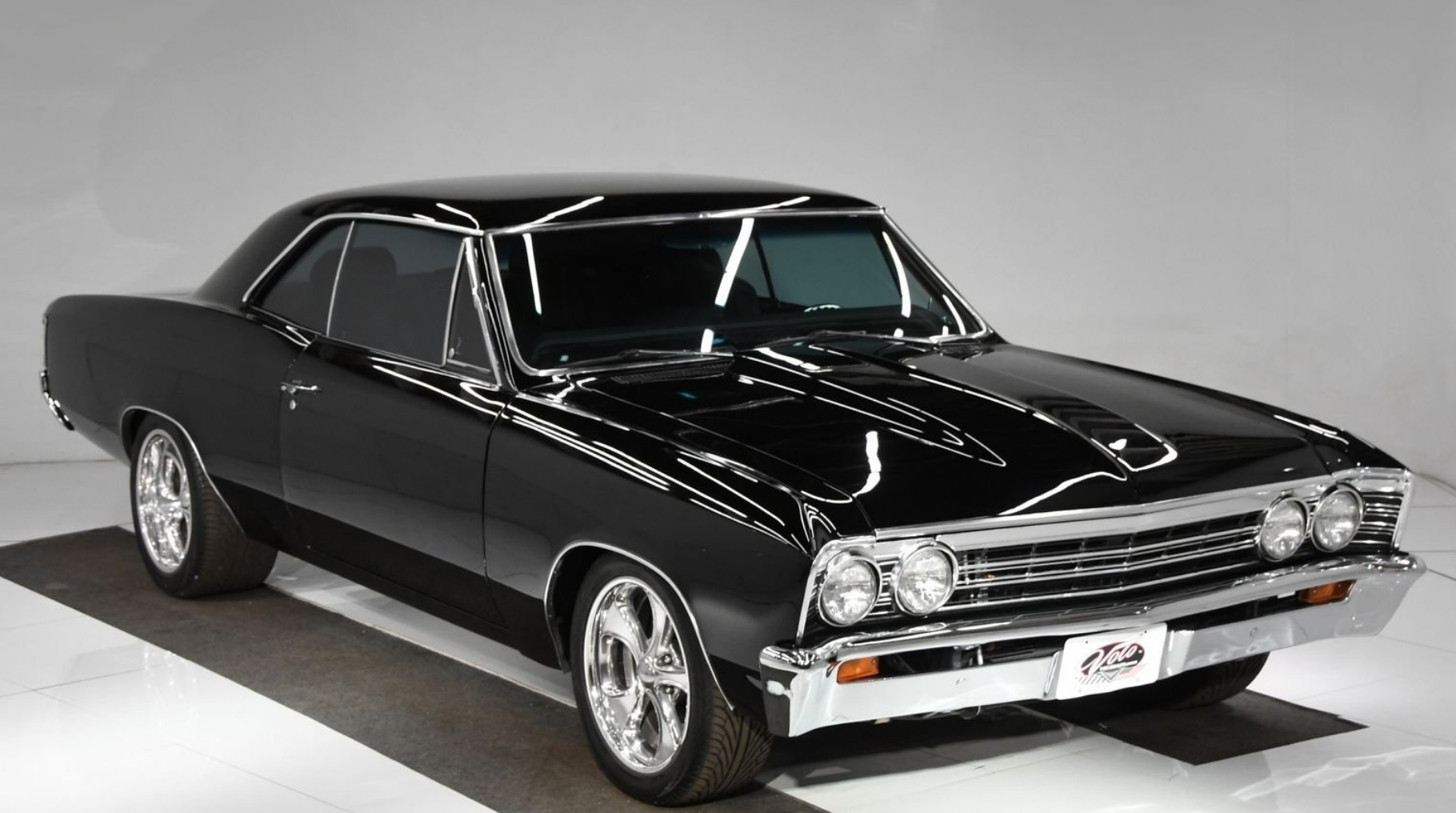 This hot looking Chevelle has a long list of desirable features! Inside the engine compartment sits a completely rebuilt 496 stroker big block. It's got GM aluminum heads with some tall Chevrolet aluminum valve covers - the engine builder estimates it pushes out 550-horsepower. It also has an updated suspension and brakes to control the extra power.
1966 Chevelle Post Pro-Street 540 Big Block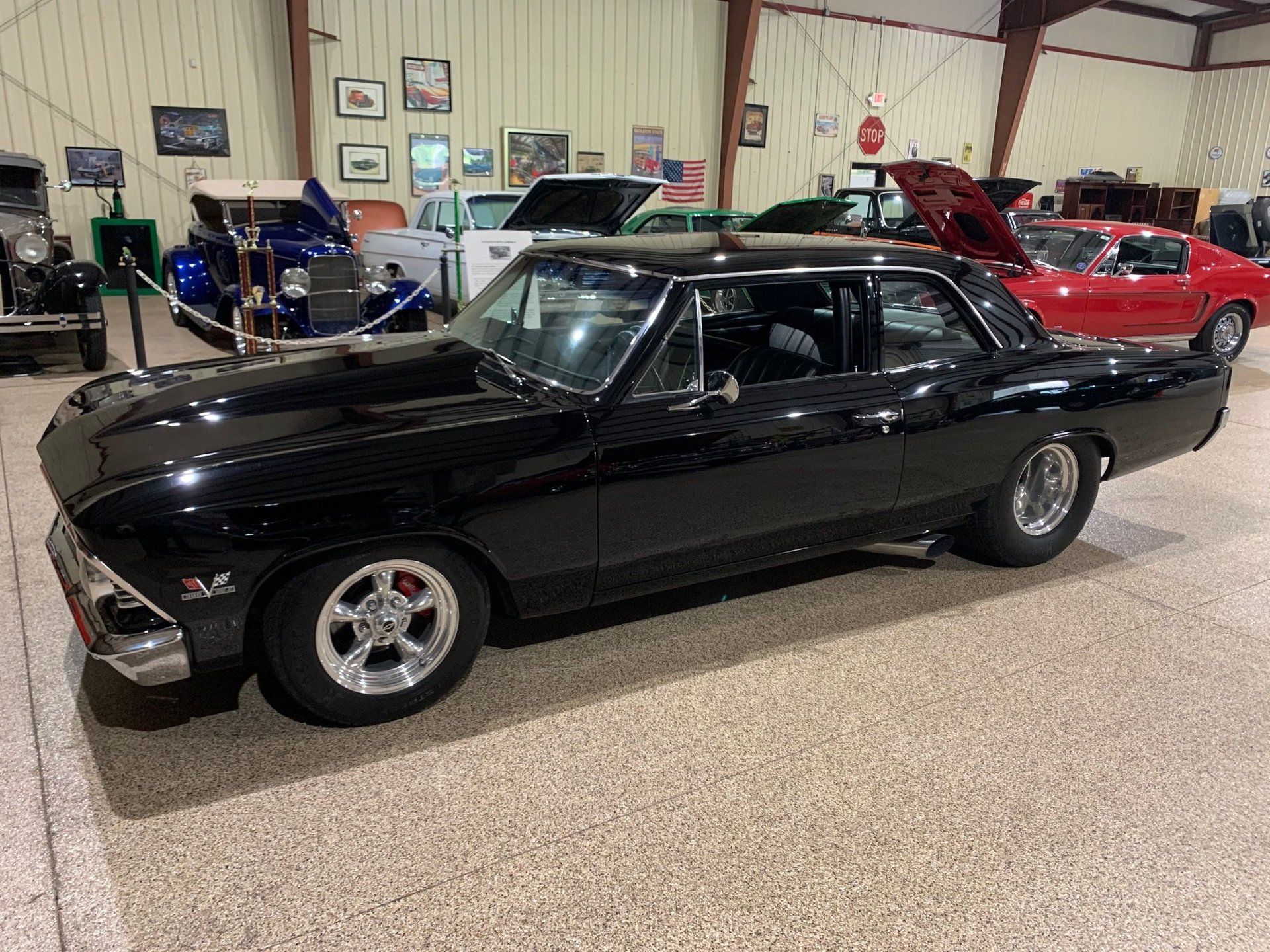 This Chevy Chevelle was built with all the best parts available, and built to not just Show but to also go. Featuring a Dart Block and Aluminum Heads and all the other of the best parts money can buy, when building a 540 Cubic Inch Big Block. Backed with a Built 2 Speed Power-glide, don't let the transmission deter you from thinking you can't enjoy this monster on the streets.
1970 Chevrolet Chevelle Restomod LS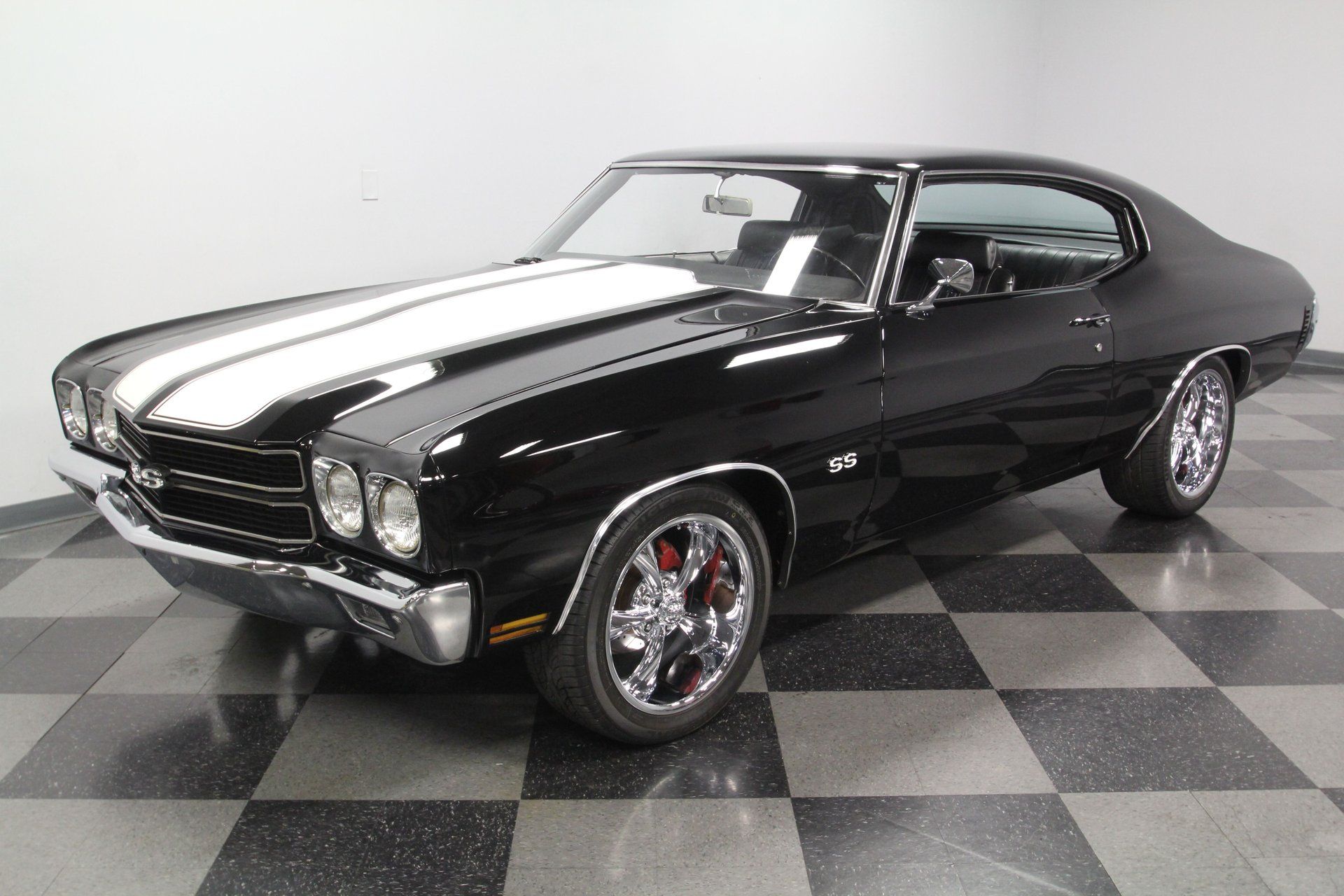 A sleek black 1970 Chevrolet Chevelle is already at the top of your muscle car wish list.  But when you really want to take it to an epic level, you want this restomod that packs fuel-injected LS V8 power, a six-speed stick, and four-wheel disc brakes.  It all means the iconic SS-style classic you love now has some serious modern performance backing it up.
1966 Chevrolet Chevelle LS3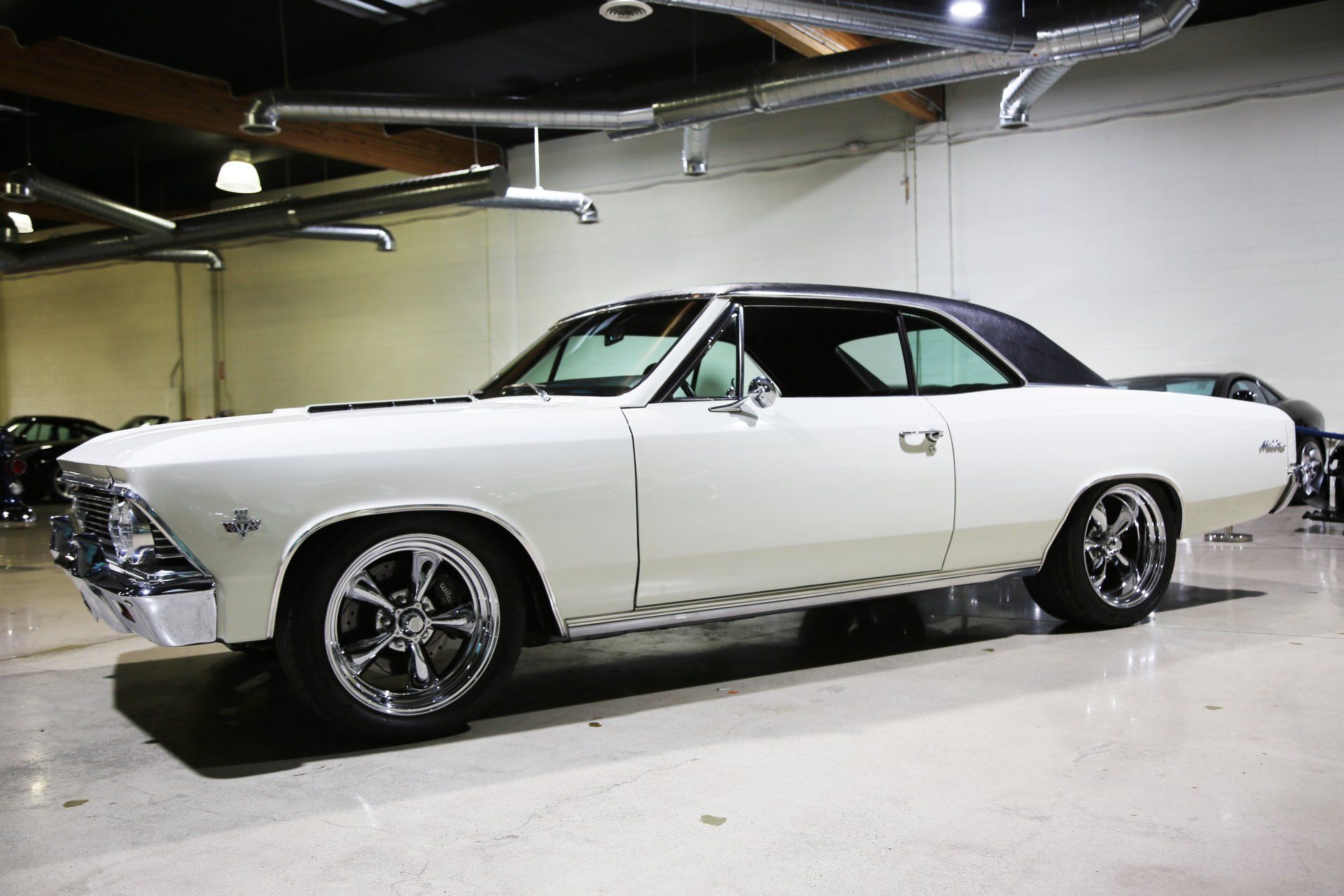 This is a true restomod with all of the proper goodies. Outfitted with a hot cam GM Crate LS3 pumping out 525HP and mated to 4L70 Automatic transmission, this custom build started with a very clean rust free donor car that had 52,000 original miles and all original sheet metal. Finished in its original Ermine White over it's original and re-done black interior, this Chevelle is absolutely stunning.
1970 Chevrolet Chevelle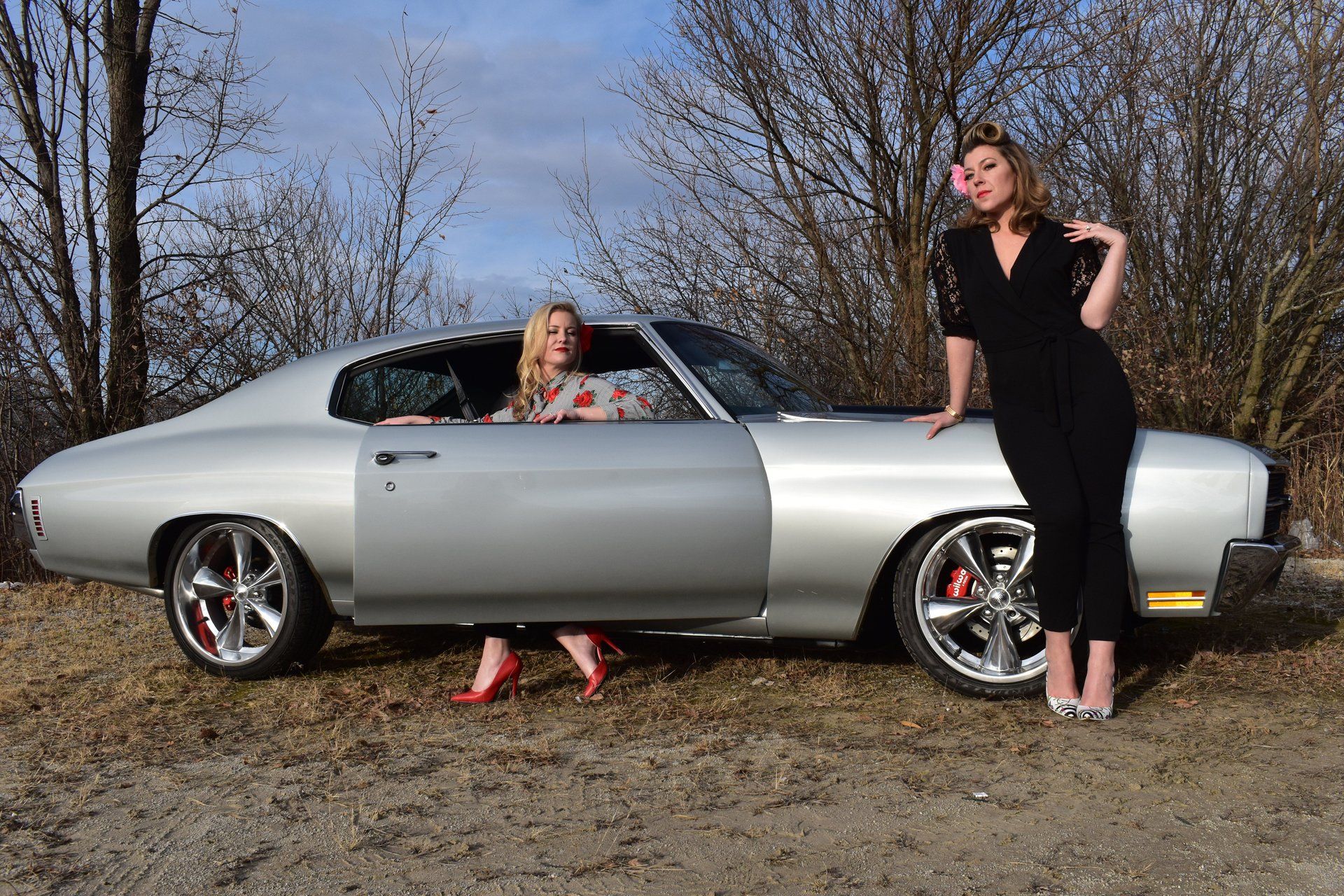 Here's another excellent ProTouring Chevelle that caught our eye. It experienced a full frame-off restoration, and is powered by a multiport fuel inject 427 big block. Backing the beefy engine is a five-speed transmission, that feeds into a 12-bolt rear. You can see more of this car here.
1968 Chevrolet Chevelle SS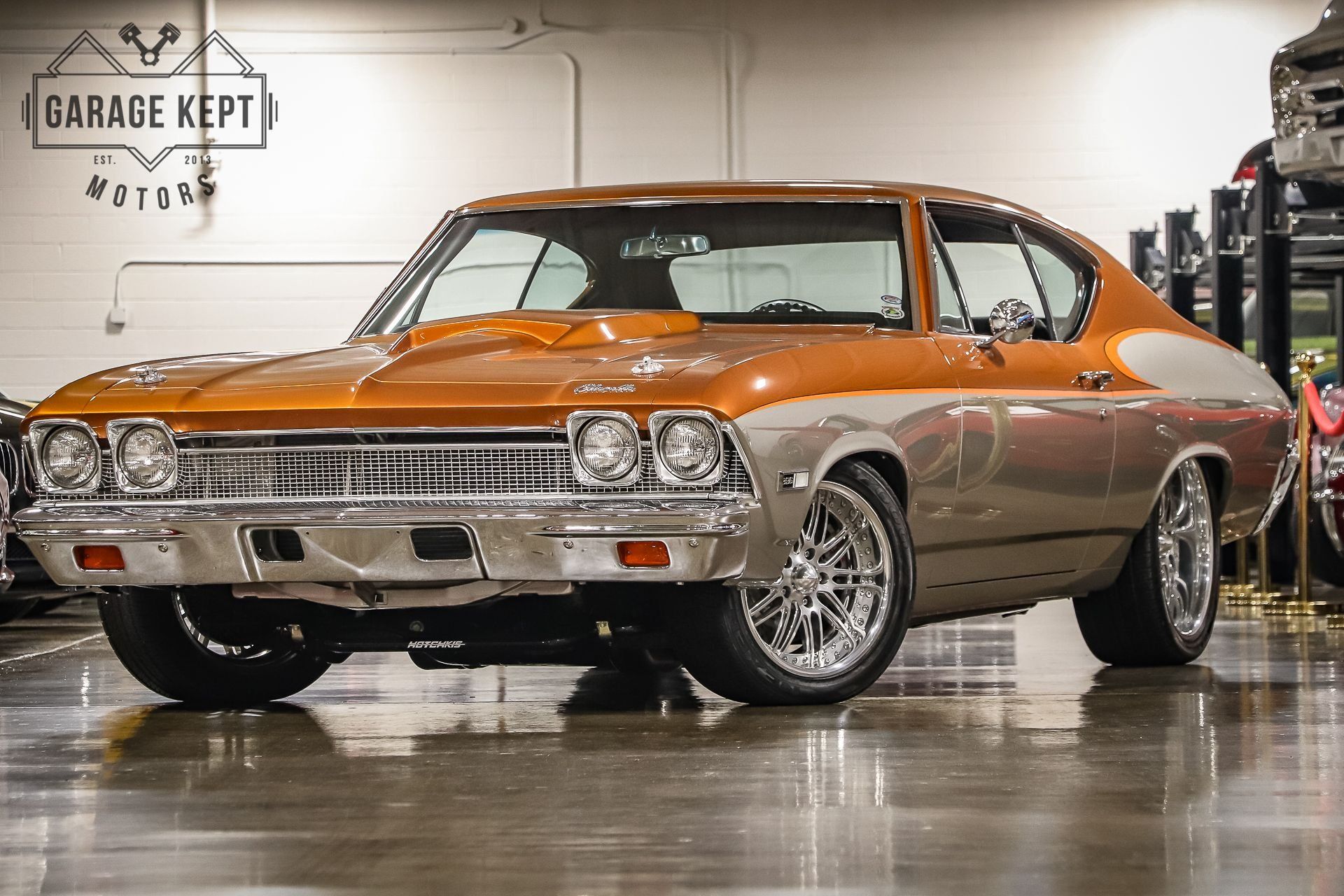 Check out this custom 1968 Chevrolet Chevelle SS with a 468ci/640hp Chevy heart. It is a 4bbl V8, with a mated Tremec TKO 5-peed transmission, and stopped power from Baer 4 wheel disc brakes. Steering is controlled by a Concept One Steering System and is rides on a Hotchkis Suspension. It's no wonder it's a Detroit Autorama Best in Show winner.
1970 Chevrolet Chevelle Convertible 454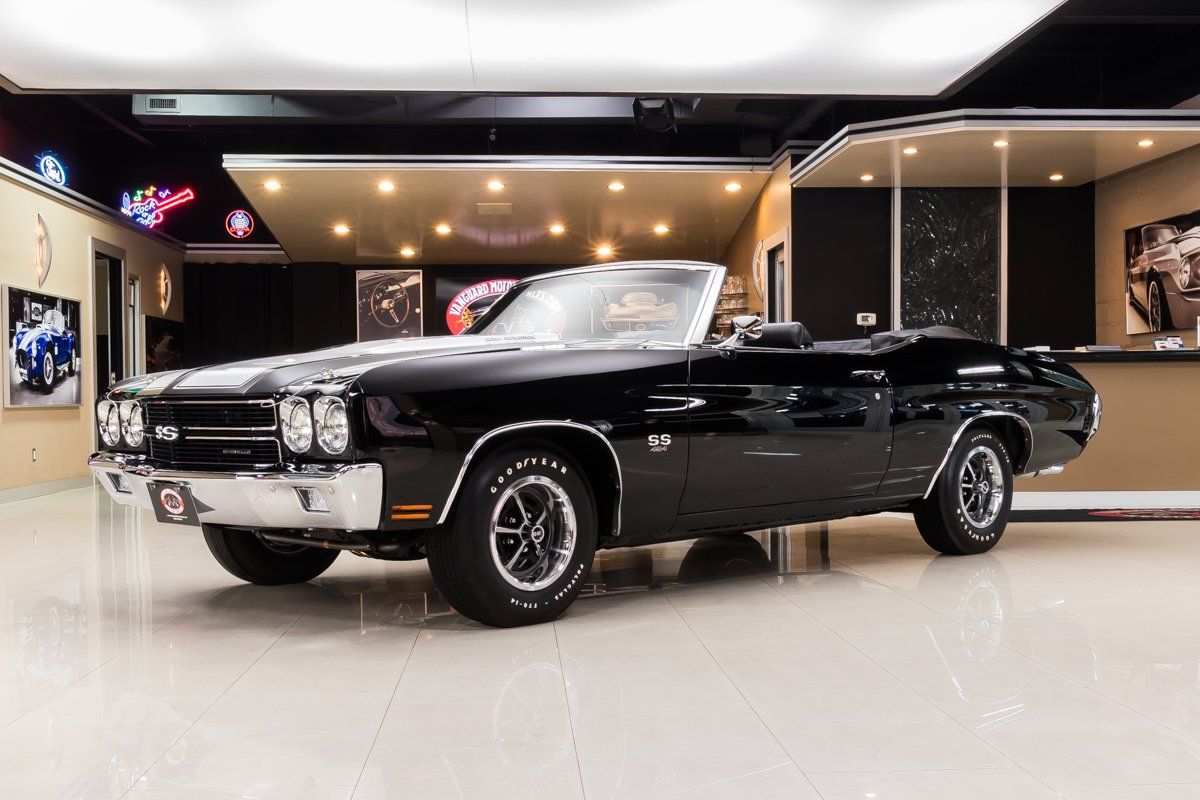 Check out this stunning 1970 Chevrolet Chevelle Convertible LS6 recreation. This Chevelle has a laser straight body with a glossy Black Paint finish, Painted White Rally Stripes, along with a gorgeous Black Interior. This Chevy has undergone a complete frame-off restoration with a very high attention. Under the hood sits a GM 454 cubic-inch V8, 512 big block, which is mated to a Muncie 4-speed manual transmission.
Which would you choose? Tell us in the comments below.