'68 style with '70 muscle.
---
The 1970 Chevelle LS6 is the ultimate expression of a muscle car, but you can't beat the looks of a '68 Chevelle. Combining the best of both worlds, this 1968 Chevrolet Chevelle Convertible being sold through Crown Concepts has a stock appearance, but it has been modified to accommodate one of the most legendary engines of the muscle car era – the 454 cubic-inch LS6 big-block V8.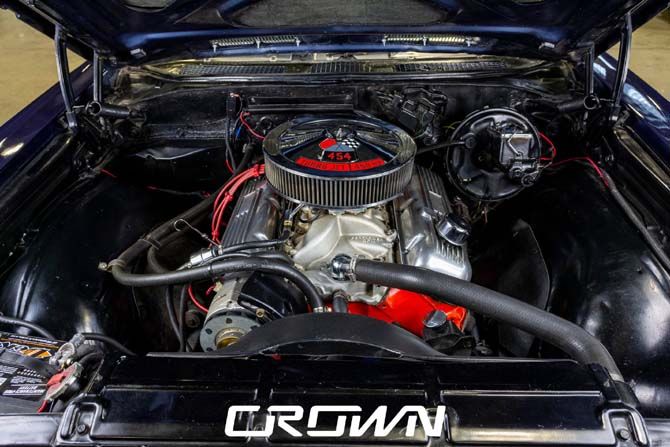 It's hard to go wrong with any second-generation Chevelle, but the first year – 1968 – is arguably the best for this body style. From appearances only, this 1968 Chevrolet Chevelle looks like a gorgeous stock restoration with a deep Daytona Blue with a black top, black interior and factory-style Rallye wheels.
Not that a Chevelle plastered with SS396 badges could be considered a sleeper by any means, but there's no doubt this bad boy will surprise a few unsuspecting muscle car drivers thanks to a beneficial engine swap. That's because this Chevelle is powered by the 450-horsepower LS6 V8 (later used in the '70 Chevelle), which is backed by a four-speed Muncie M20 manual transmission sending all that power to the rear tires through a new posi-trac rear end. Best of all, this Chevelle has been driven less than 2,000 since its restoration.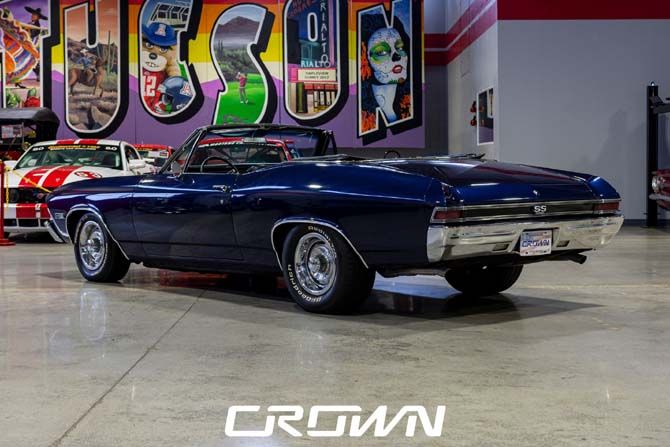 If you're looking for a classic car that looks good and drives strong, this 1968 Chevrolet Chevelle is a great option. Not only has this beautiful convertible been fully restored, it's also packing the performance of one of the best-performing muscle cars ever made. Crown Concepts has this high-powered Chevelle listed for $39,929, and we have a feeling it won't last long at that price.