Yes, Agent 007 had a taste for American muscle…
---
Usually, when people think of the cars from the James Bond movies, their mind immediately goes to the Aston Martins. From there they might think of the Lotus Esprit submarine or any number of other luxury vehicles, mostly British but also some German. However, in the movie On Her Majesty's Secret Service, James Bond is along for the ride as Contessa Teresa di Vicenzo engages in a high-speed, snowy chase with skis strapped to the back of a 1969 Mercury Cougar XR7 convertible. Now, that American muscle car is headed to auction and it's the first time that's ever happened, so collectors are understandably excited.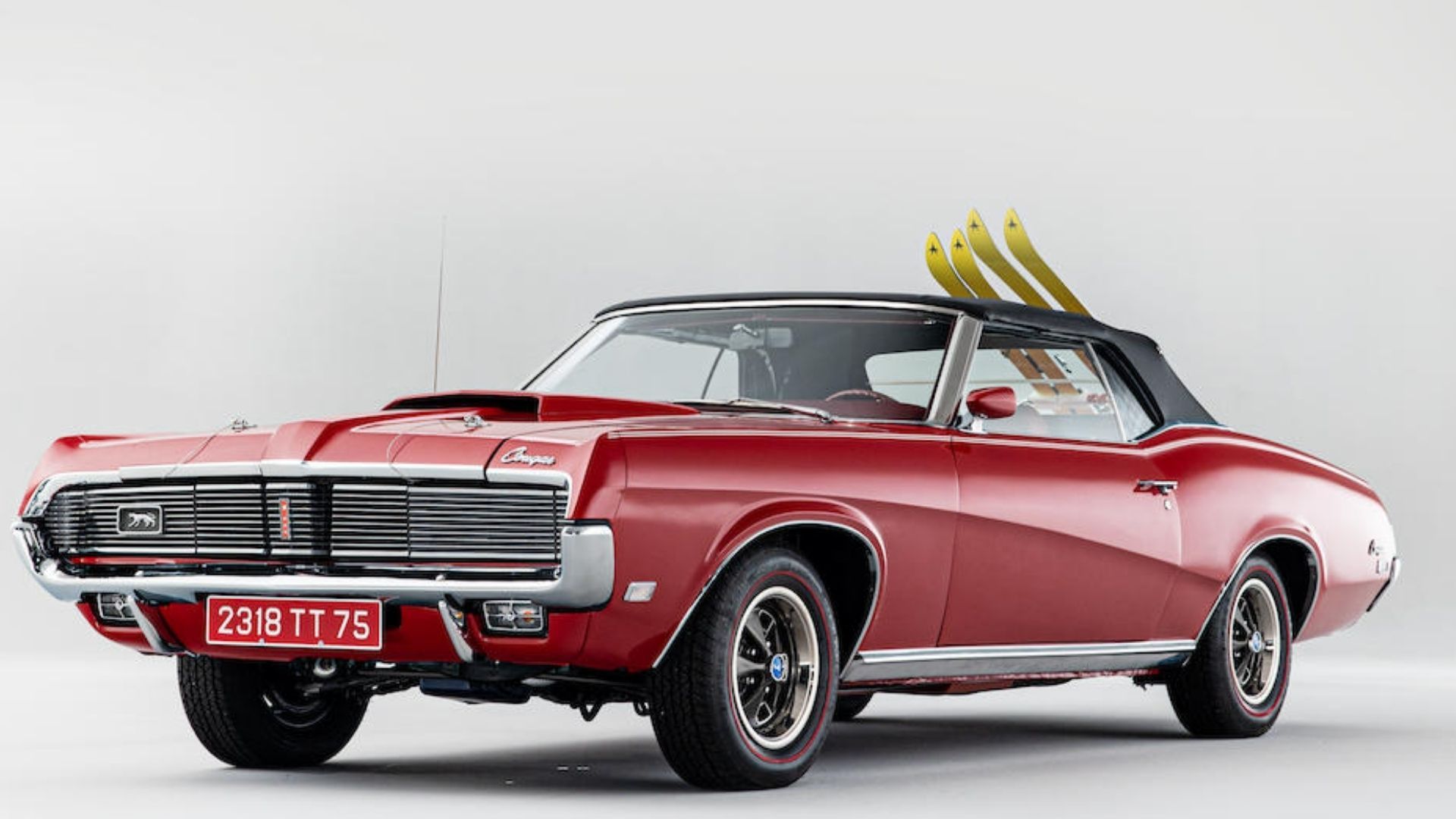 Special ordered in the UK, this Mercury was built on February 6, 1969. It features a red over red scheme, steel wheels, and the Jet Ram V8 engine. There were only 127 of these XR7 convertibles to use the Jet Ram V8, so even without its movie history this vehicle would be quite desirable.
For the movie, a ski rack was fitted to the trunk lid and a pair of Kneissl skis were strapped on. The car still has both the rack and skis, instantly signaling to Bond fans this is no ordinary Cougar.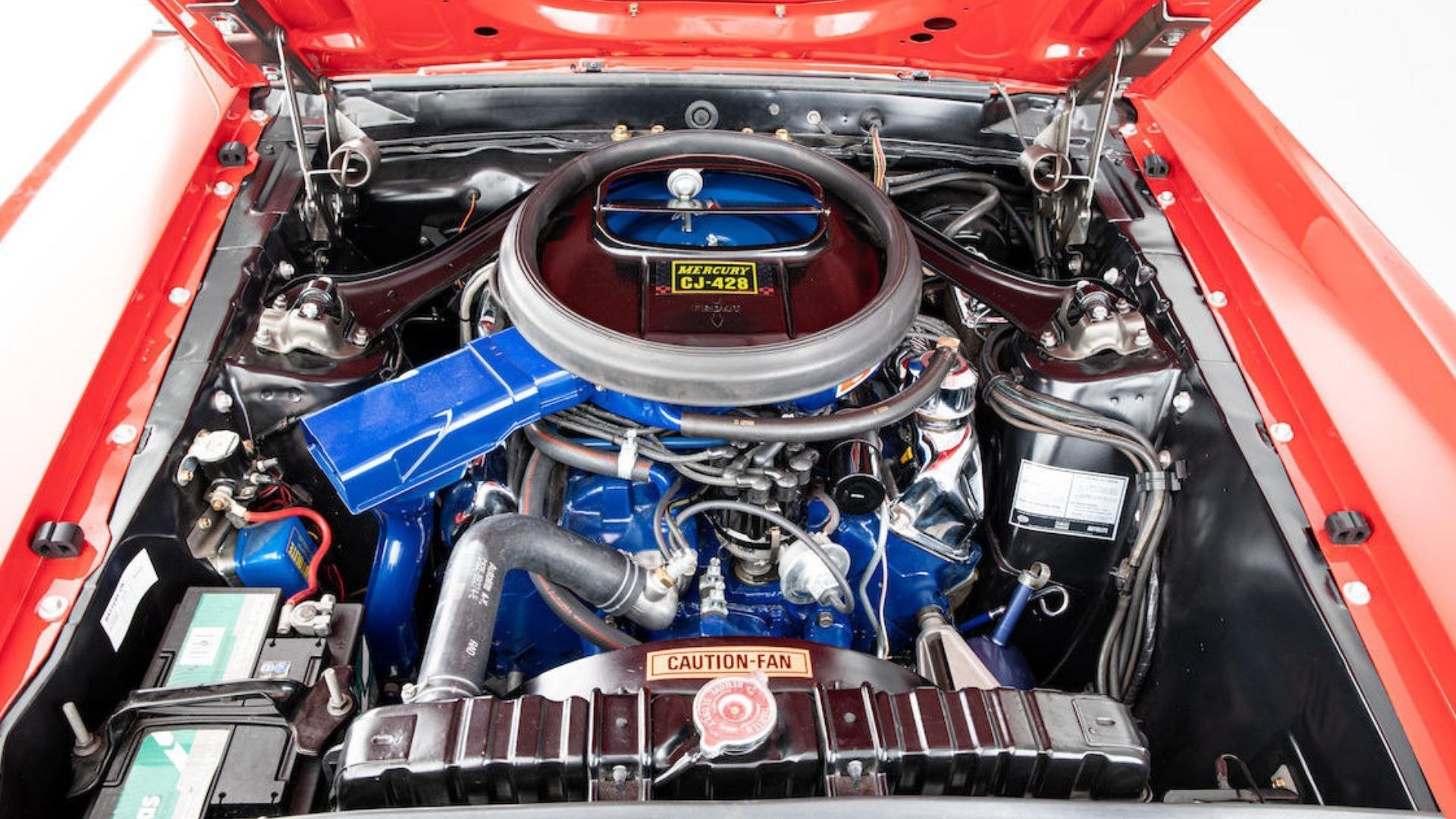 For filming, it's often the case that multiple cars are used. There were actually three of these Mercury Cougar XR7 convertibles. Research suggests this muscle car was used in the famous barn scene where James Bond proposed as the two sought shelter from a blizzard.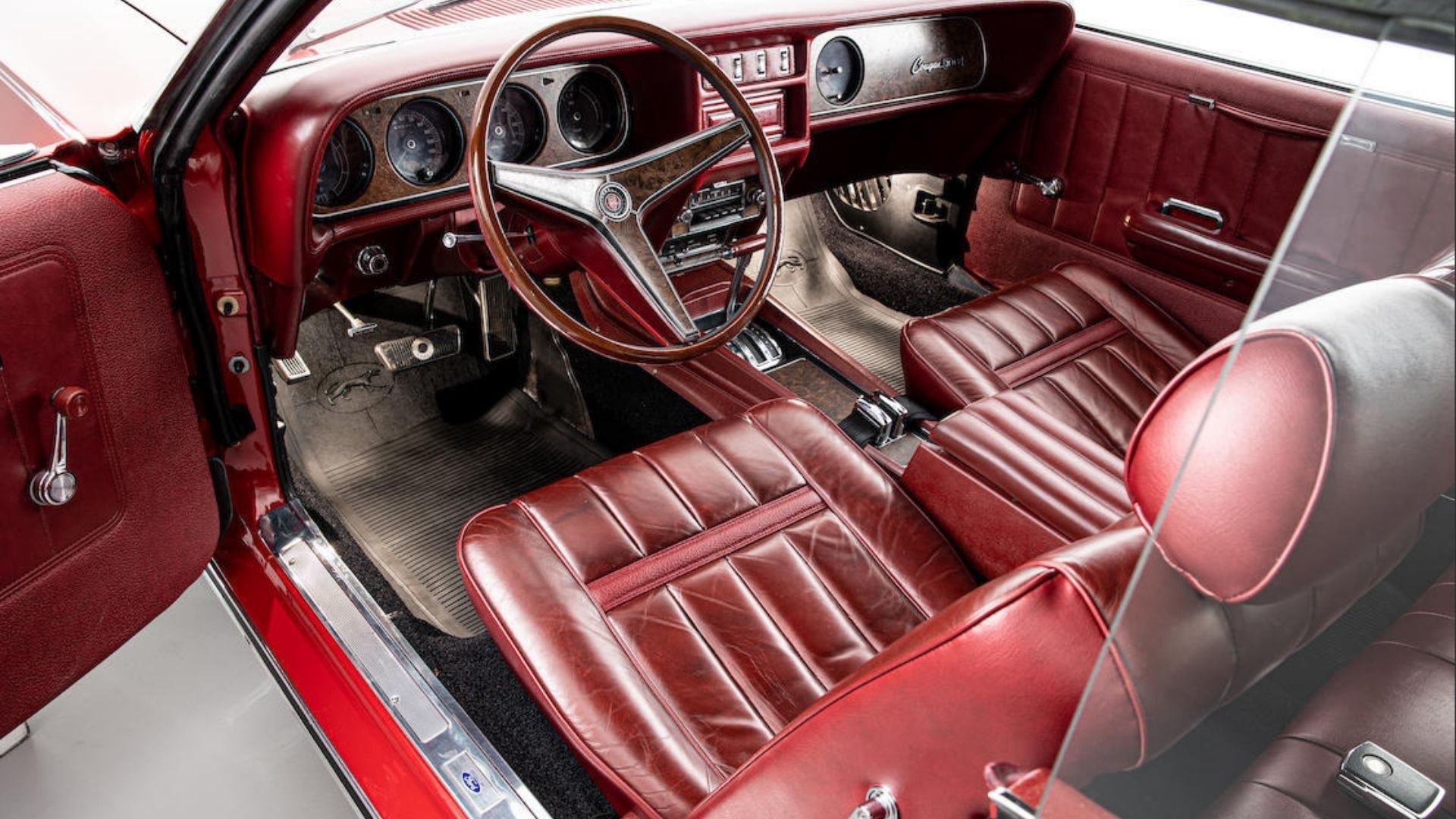 The subject of a recent restoration, this former movie car is now looking its best.
The Cougar XR7 is anticipated to hammer at between $130,000 and $200,000 USD. Of course, since this car has never crossed an auction block before, there's a sense that estimated range could be off, maybe by quite a bit. We'll see on December 16 when Bonhams auctions it as part of The Bond Street Sale. Check out the lot for yourself here.