Just when you thought today's kids are spoiled enough.
---
Earlier in the year, Aston Martin announced it was creating a limited run of 25 DB5 Continuation cars decked out with James Bond-style gadgets, and now the British sports car maker has teamed up with The Little Car Company to create a little more excitement for kids as well. The Aston Martin DB5 Junior is an officially licensed scale version of the DB5 with a fully functional electric powertrain and seating for two.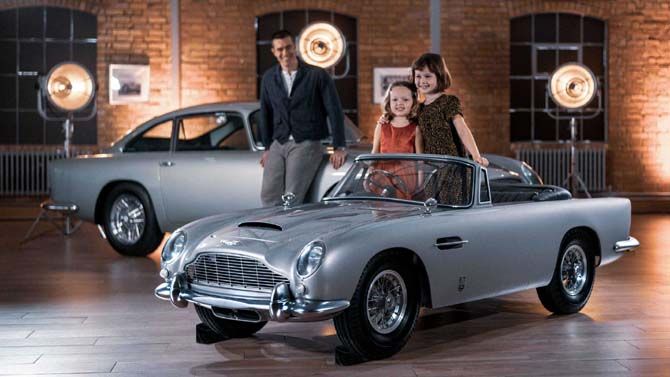 The Aston Martin DB5 Junior is about 10 feet long, which is two-thirds the length (15 feet) of a production DB5, and the body is a perfect 3D scan of an original DB5 to ensure the bodies are highly detailed. Buyers can customize their DB5 Juniors, but these cars come standard painted in Silver Birch paint job with a black leather interior. A set of 10-inch wire wheels finishes off the detailed exterior look, while the interior features working headlights, brake lights, turn signals and horn.
Just like a typical Power Wheels, the Aston Martin DB5 Junior is an electric vehicle using a single electric motor to power the rear tires. The DB5 Junior is powered by a 6.7-horsepower motor offering a driving range of up to 20 miles and a top speed of 30 mph, but buyers can also select the DB5 Vantage Junior that adds a carbon fiber body, a limited-slip differential and a second battery pack doubling power output and driving range. These electric cars even have a double wishbone suspension and four-wheel disc brakes, and there's even a Novice driving mode (one of three selectable driving modes) that limits power to just 1.3 hp and caps the top speed to 12 mph.
As you might imagine, a scale version of a DB5 isn't cheap. The DB5 Junior starts around $46,000, while the lighter and more powerful DB5 Vantage Junior starts closer to $60,000. When production kicks off next year, only 1,059 unit will be built (to match the number of production DB5s made), and each will be recorded in a special registry.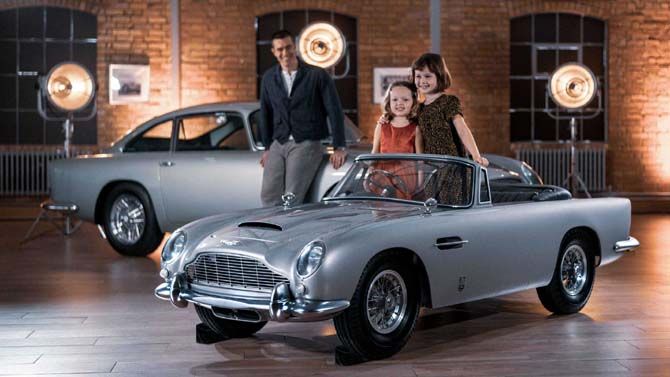 Source: Aston Martin, The Little Car Company