And does it even matter?
---
If you follow Maserati at all, you already know soccer star David Beckham has been a brand ambassador since 2021. While a lot of celebrities endorse brands and products they don't actually use, some people argue that Beckham appears to be a fan of the Italian vehicles. However, they're not the only thing the guy has in his garage and we can't find examples of his owning one before signing the contract with Maserati.
Learn why Robert Downey Jr. is giving away his car collection here.
Beckham took to Instagram recently to post a suspiciously posed photo of him with his dog after going for a ride around London in his Maserati Grecale. That's the brand's new crossover it really wants to catch on, so it's likely the post wasn't organic so much as part of the soccer star's contractual obligation. Some are choosing to view it differently.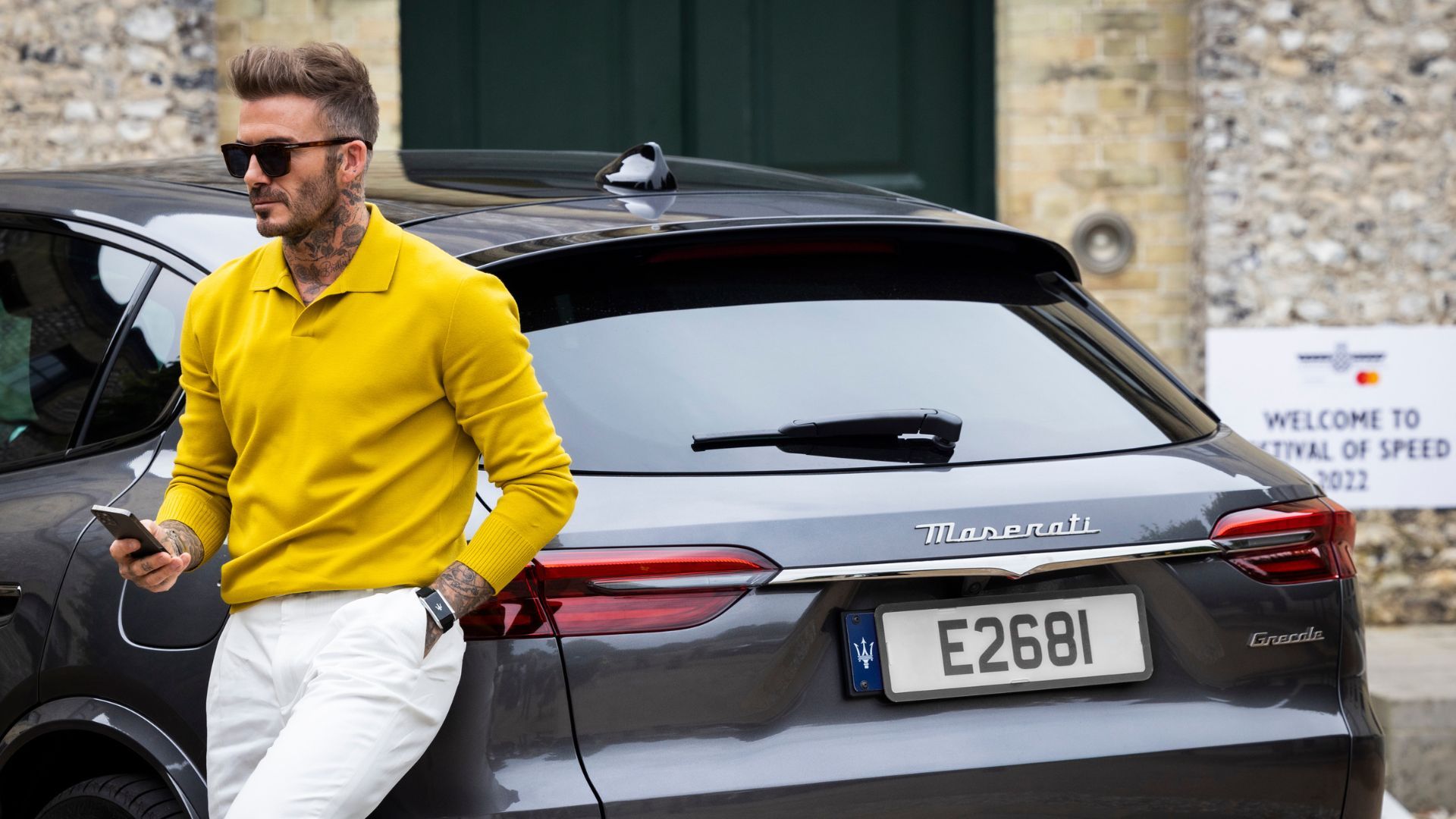 Last Summer, Beckham attended Goodwood Festival of Speed where the Maserati Grecale and MC20 Cielo were shown off. While it would've been something to see the celebrity pilot one of the vehicles on the course, he instead looked dressed for an outing at a golf course while getting his picture snapped with each model.
According to a report from The Sun, Beckham has a car collection worth somewhere around £3 million. While he hasn't retained every ride he's ever owned, the soccer star has had in his stable a couple of Land Rover Defenders, Range Rover Sport, Porsche 911s, Jaguar XK8, Jaguar XJ, Jaguar XK120, Ferrari 612 Scaglietti, Ferrari 360 Spider, Ferrari 550 Maranello, Lamborghini Gallardo, numerous Audis, Hummer H2, 2011 Chevy Camaro, Aston Martin Volante, BMW M3, BMW 645i, BMW X5, Rolls-Royce Phantom, Cadillac Escalade, Mercedes CLK, McLaren 720 S,  and more.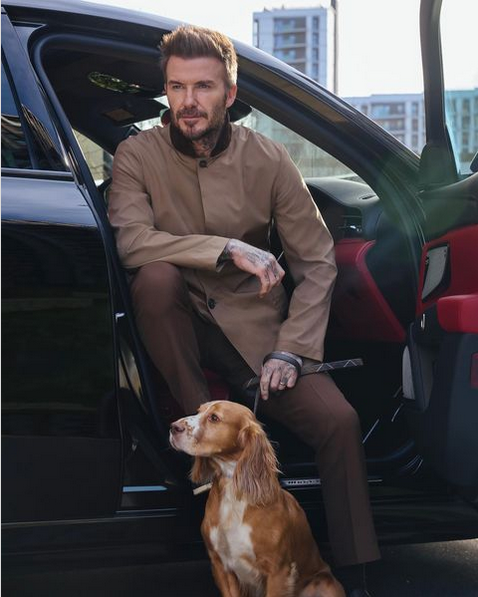 Back in 2014 he was in a bad accident in his Audi RS6 and later in his Range Rover Sport. It's also worth noting that previously he brand ambassador for Jaguar. Beckham definitely loves cars and seems to have fairly eclectic tastes compared to his peers.
We're not sure how much the David Beckham endorsement of Maserati has moved the needle for sales. Fiat had high hopes for making it a premiere brand worldwide after Ferrari was spun off, but that doesn't seem to be taking, despite all the marketing bending of Beckham.
Images via Instagram, Maserati