Oh, we like!
---
If you aren't familiar with Walt Moss, the man owns a trucking company is Lake Nebagamon, Wisconsin and he creates completely wild rides. His thing is playing Doctor Frankenstein or bolting together parts from very different vehicles to create absolute wheeled monsters. Some of his most fascinating creations are diesel-powered hot rods.
One creation is a diesel truck with a long hood, making it look more like a classic hot rod. It's lowered with an air-ride suspension up front. The diesel engine is pushing about 1,000-horsepower, so it sounds like the thing can really move.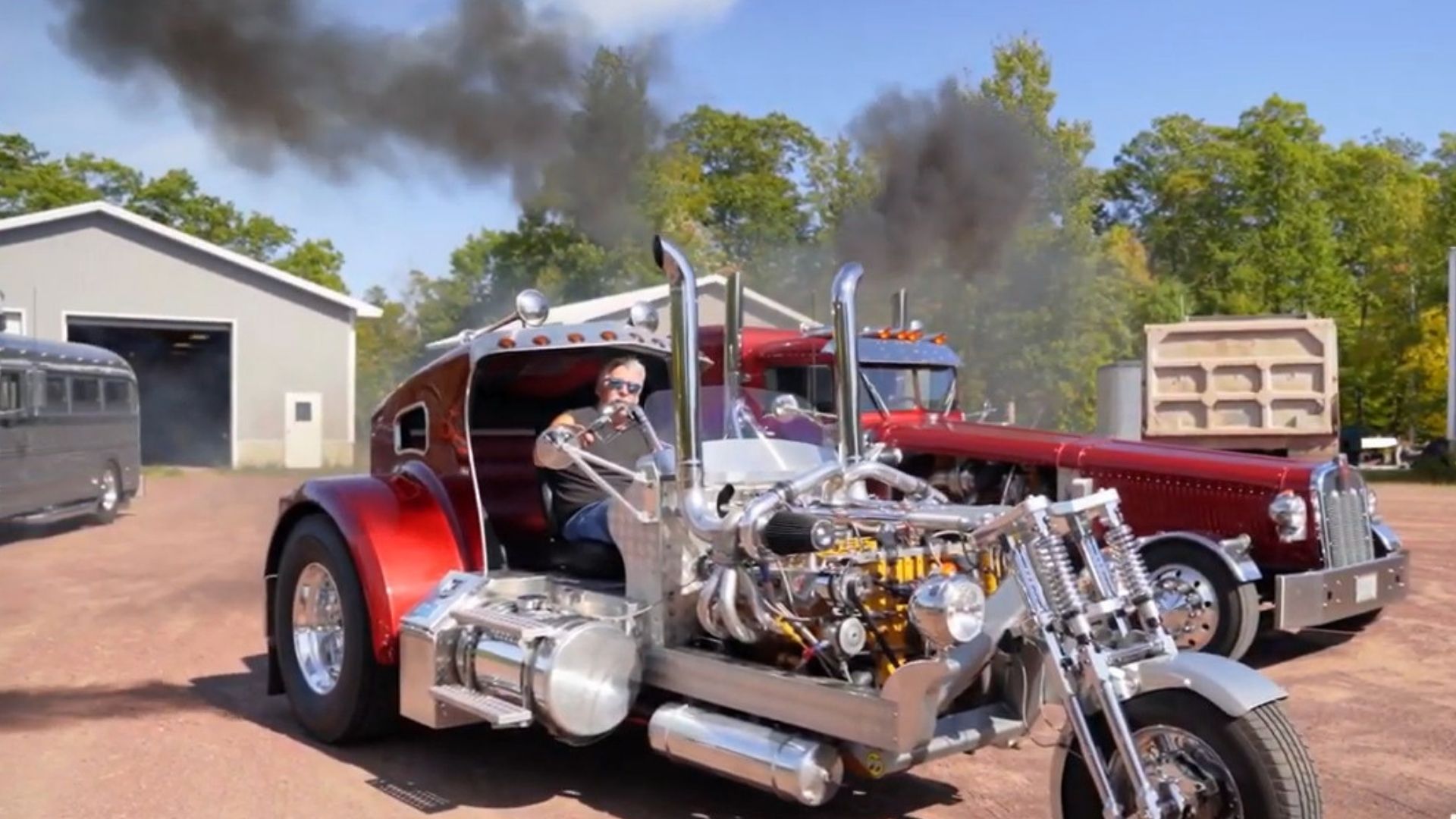 He also has a diesel-powered tricycle with a twin-turbo diesel engine and an Allison 6-speed transmission, plus 3 comfy covered seats. Actually, that canopy over the seats is a semi-truck hood refashioned.
Ultimately, Walt Moss has a drive and the passion to do things which have never been done before. He told a local news outlet he got his start in his early teens putting gas engines on bicycles and swapping the motors on lawn mowers for much larger motors.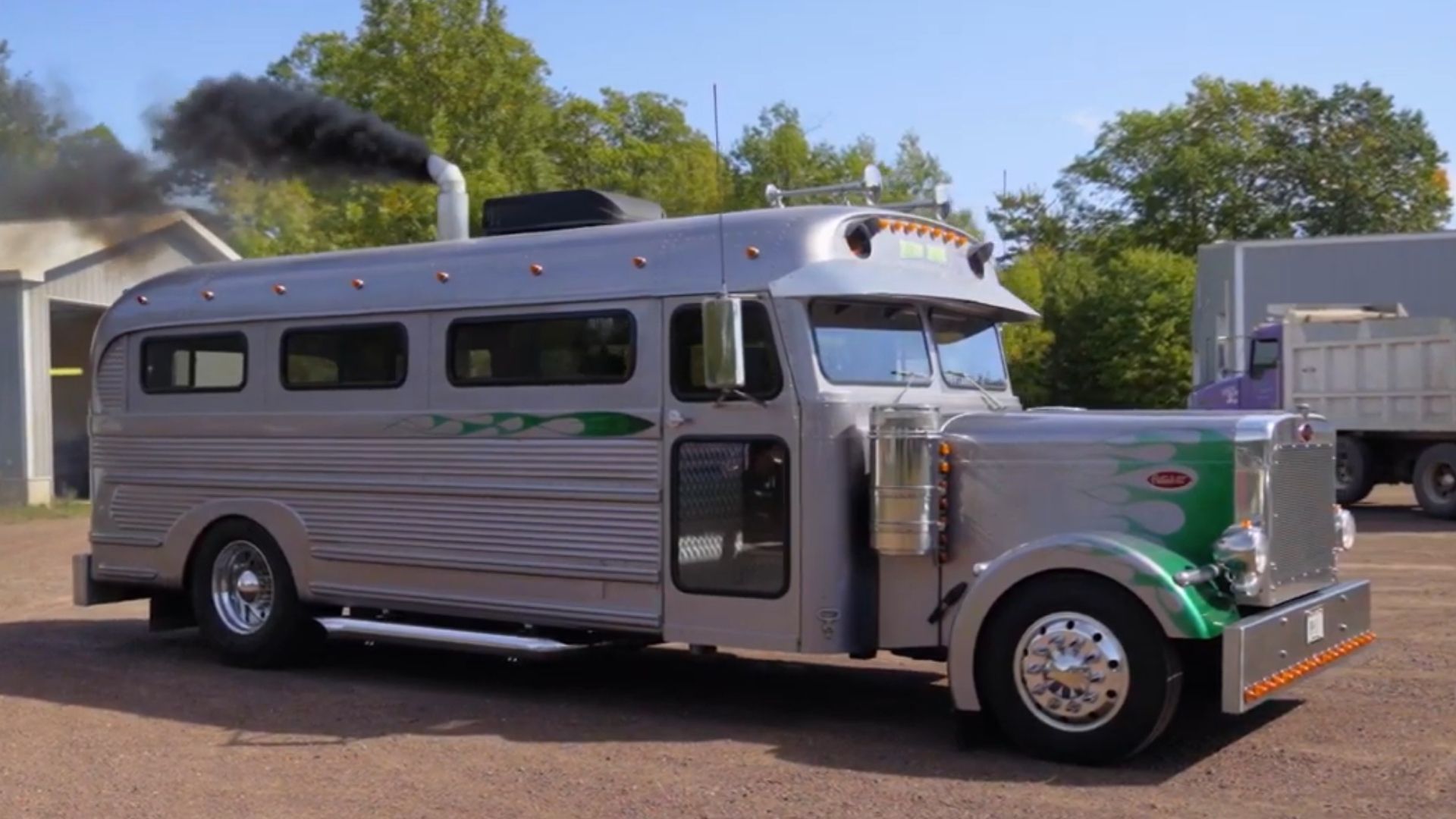 The man has also built a motorcycle with a semi-truck wheel in the rear. He also has a diesel-powered school bus which looks kind of a like a prison bus and kind of like a motor home from the 50s.  The interior is pretty nice with wood paneling, leather swivel seats, a stainless steel table, etc. Moss says he took his daughter and 13 of her friends to the prom in it and we're sure the kids loved the experience.
All of Moss' creations have a unique flair to them, so Moss definitely leaves his mark on his work. Really, these machines are the stuff that makes up dreams and so we're glad he's happy to show them off. In fact, he drove his tricycle to Sturgis and takes the other vehicles to car events, so maybe you'll see them in person one day.