Here's something you just don't see every day. We're not sure where we'd park it, but we want it anyway.
---
Sometimes, we get a little jaded looking at classic cars all day. Then, we see something that's just so amazing and out of the ordinary that we had to cover it.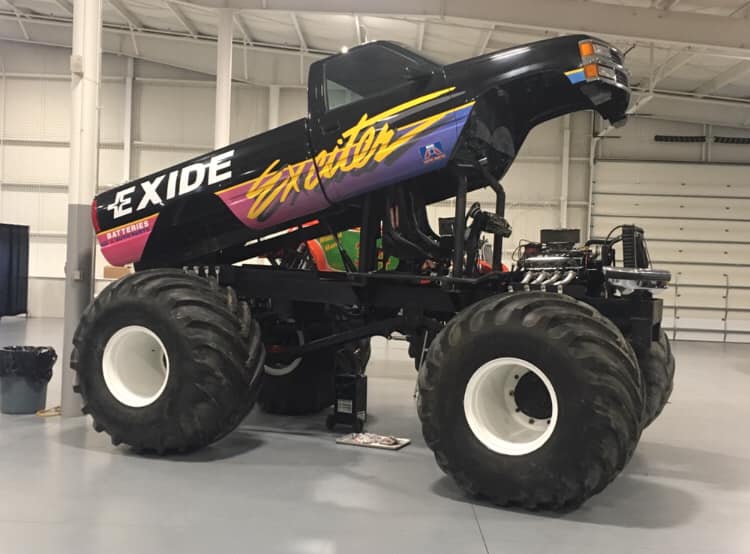 We found this awesome 1990s monster truck on Facebook Marketplace in Pataskala, Ohio, near Columbus. Judging from the background items in the photos, it shares garage space with at least one other monster truck and a P-51 Mustang (the WWII airplane, not the car).
That's an eclectic collection if there ever was one, and we're curious as to what the seller plans on replacing this monster truck with. Its absence would free up a lot of space in the warehouse, and the $35,000 the seller is asking could buy a lot of very interesting cars to take the monster truck's place.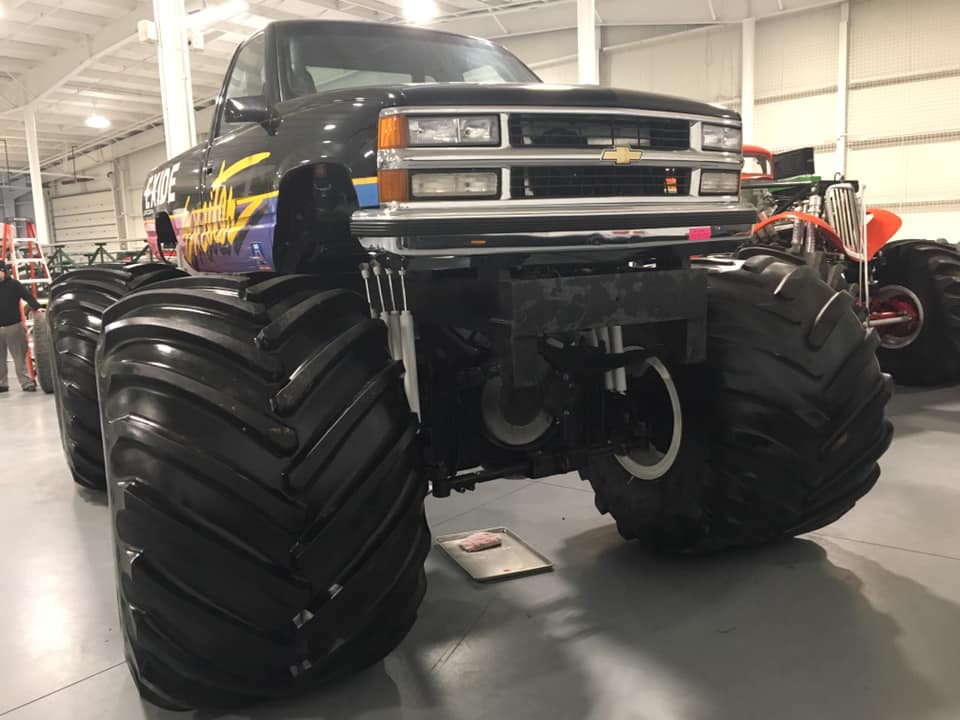 The ad doesn't state whether or not the monster truck is running and driving at present, but it is explained in the rather brief ad that the truck includes plenty of spare parts and the buyer can "start making money with it ASAP."
We assume that this truck could be rented out for display at events or used in car-crushing exhibitions. We don't see this competing in Monster Jam any time soon, though.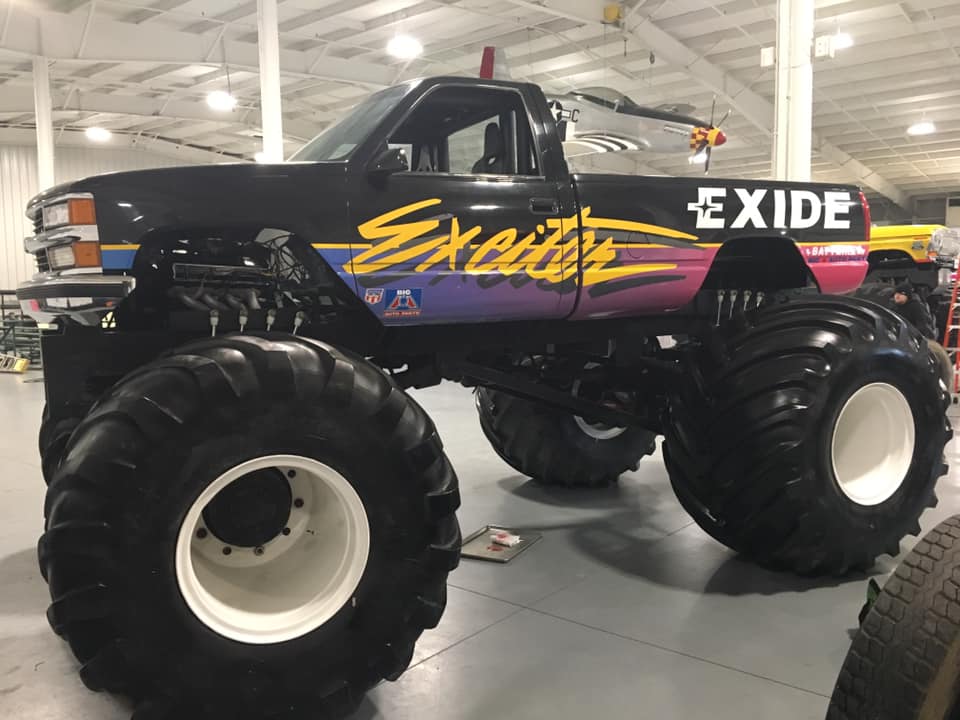 For one thing, monster truck technology has come a surprisingly long way since the 1990s. Also, we wouldn't want to damage that cool black, pink, and purple Exide-branded body.
The body is based on the '88-'98 GMT400 Chevrolet pickups. It's one of our favorite truck designs ever, and it looks seriously cool as a monster truck.
We're not sure exactly why, but if we had the space and the cash, we'd have a hard time talking ourselves out of this one.