Original sheetmetal and drivetrain with less than 15k miles.
---
The late actor Paul Walker had quite the collection of cars, and among them was this stunning 1969 Ford Mustang Boss 429. With incredibly low mileage with original engine, transmission, and sheetmetal, this car is pristine example of a dream car. The good news is that it will be crossing the Mecum auction block (Lot R460) in Indy on Saturday, July 18th.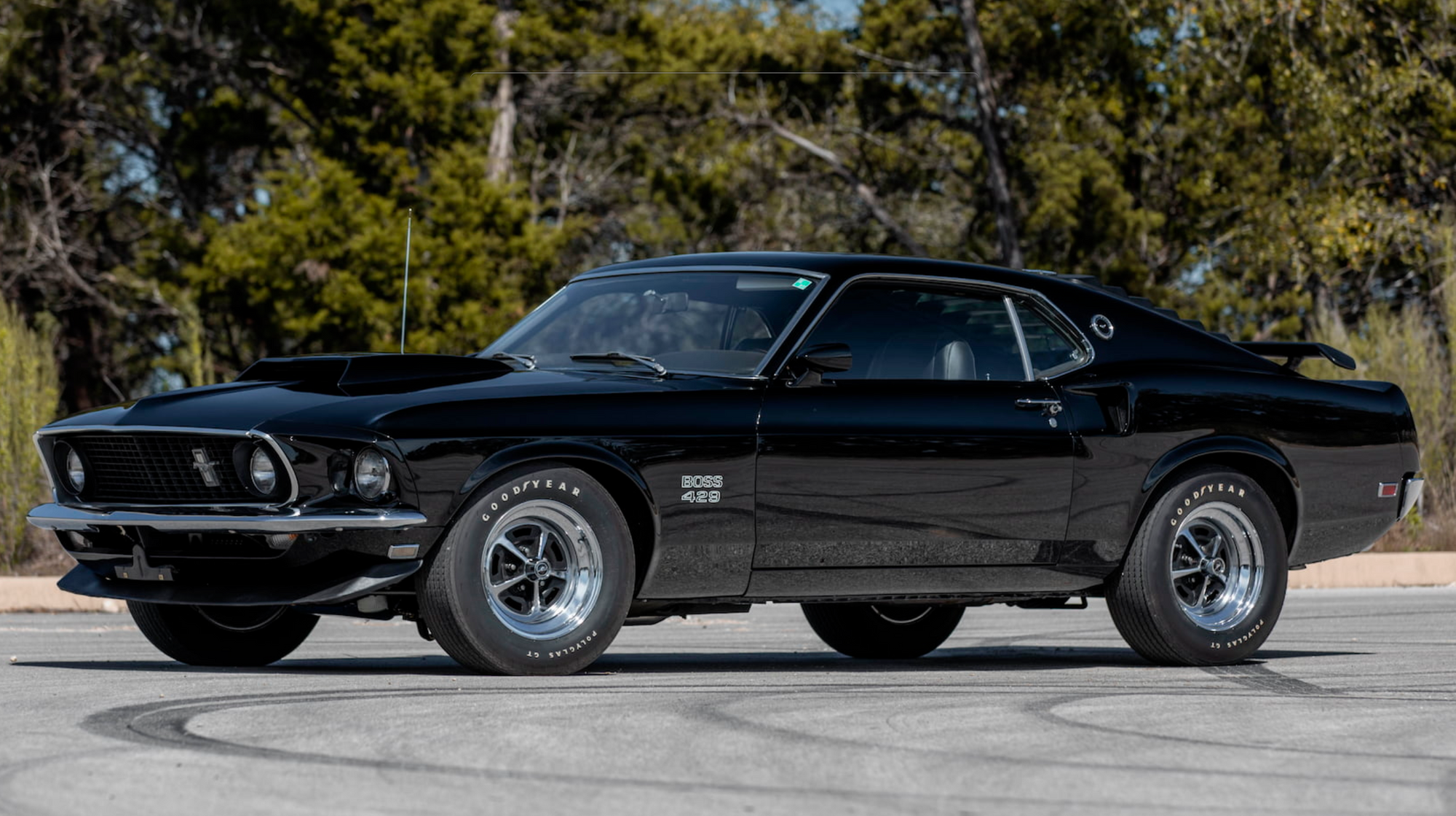 This beautiful Boss 429 Mustang is sprayed in Raven Black and still retains its factory body panels. Also outside are color-keyed side mirrors and a wide functional hood scoop. All Boss 429s were meticulously built by Kar-Kraft, a Ford subcontractor hired due to the time it took to built these cars and fit the large-displacement V8 inside the engine bay. To fit the 15-inch Magnum 500 wheels wrapped with Goodyear F60-15 bias-ply rubber, Kar-Kraft reshaped the fender lips on each car. The wheels had flat black inserts, a unique touch only found on Boss 429 cars. In fantastic condition, the car only has 14,575 original miles. This car features serial number KK 1773, with the acronym standing for Kar-Kraft.
Powering this bad Mustang is the original semi-hemi 429-cubic-inch V8 engine that generates 375-horsepower and 450 lb/ft of torque. Shifting is provided by the original close-ratio Toploader 4-speed manual transmission that twists a Traction-Lock rear stuffed with 3.91 gears. Every Boss 429 featured a "competition type" suspension made up of heavy-duty springs and shock absorbers and thick way bars in the front and back. Power steering allowed for easy turning, and power front disc brakes helps bring everything to a stop.
Open the doors to a black clarion-knit interior with vinyl high-back bucket seats, and the Deluxe Décor group includes wood-grain vinyl accents on the dashboard and center console. An AM radio plays the jams if not listening to the soundtrack of a rumbly V8.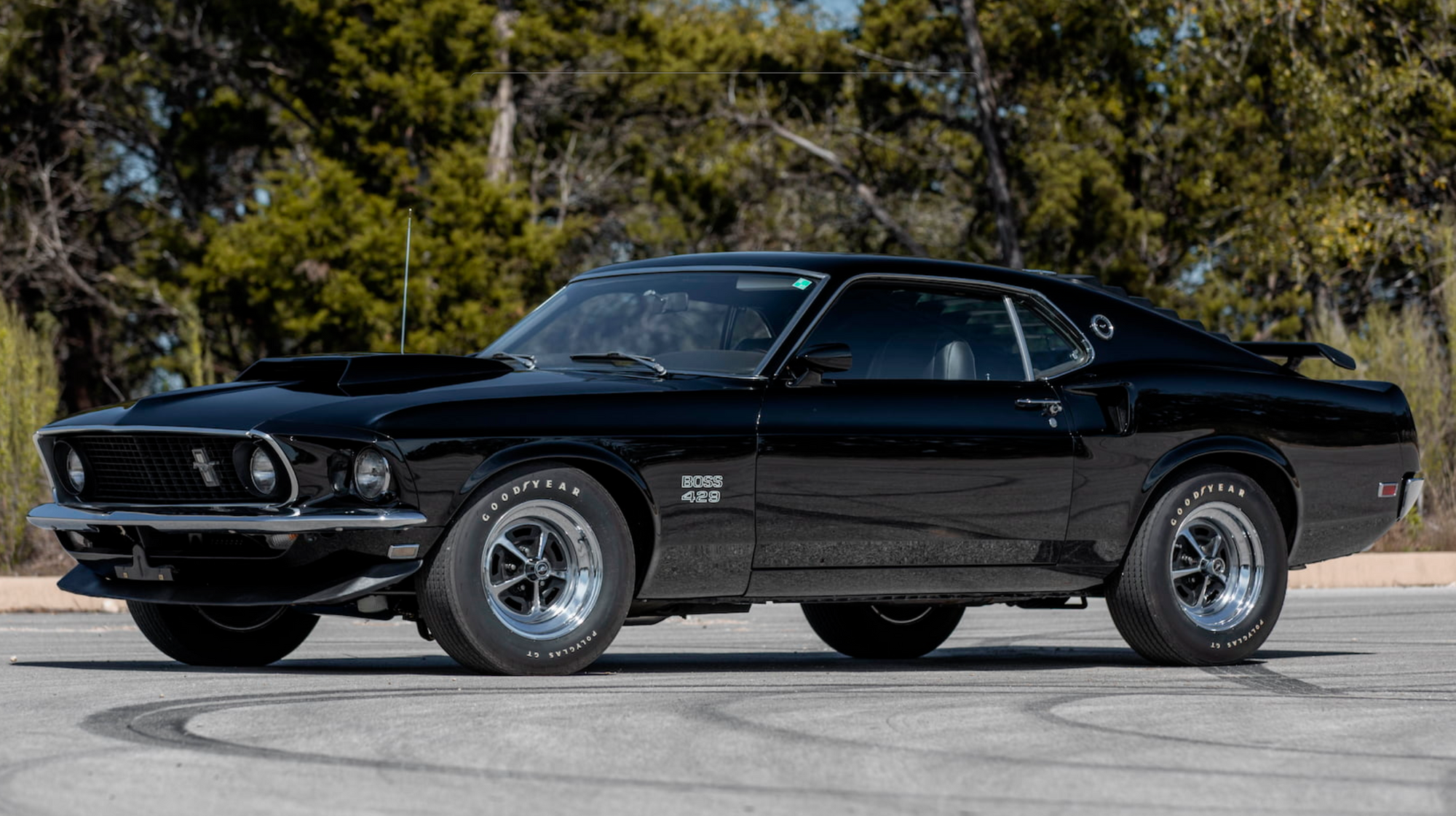 If this beautiful 1969 Ford Mustang Boss 429 (Lot R460) with incredibly low mileage is your ultimate dream car. Turn that dream into a reality and tune in to Mecum Indy auction on Saturday, July 18th. Even better, this car once belonged to the late actor Paul Walker.
Read More Mustang News Here...