Dropping a big truck engine in a little coupe is insanely wonderful.
---
We've seen quite a few crazy car builds, but this Nissan 240SX running a Titan's V8 is pretty insane. How anyone would ever think to swap the engine from a full-size truck to the little coupe is a great question. We already know the why, which is the same answer as why someone would make a DeLorean monster truck or a semi with two engines and 12 superchargers. Gear heads build whacky cars because they can, just the same as why mountain climbers try to summit a peak where you pretty much can't breathe.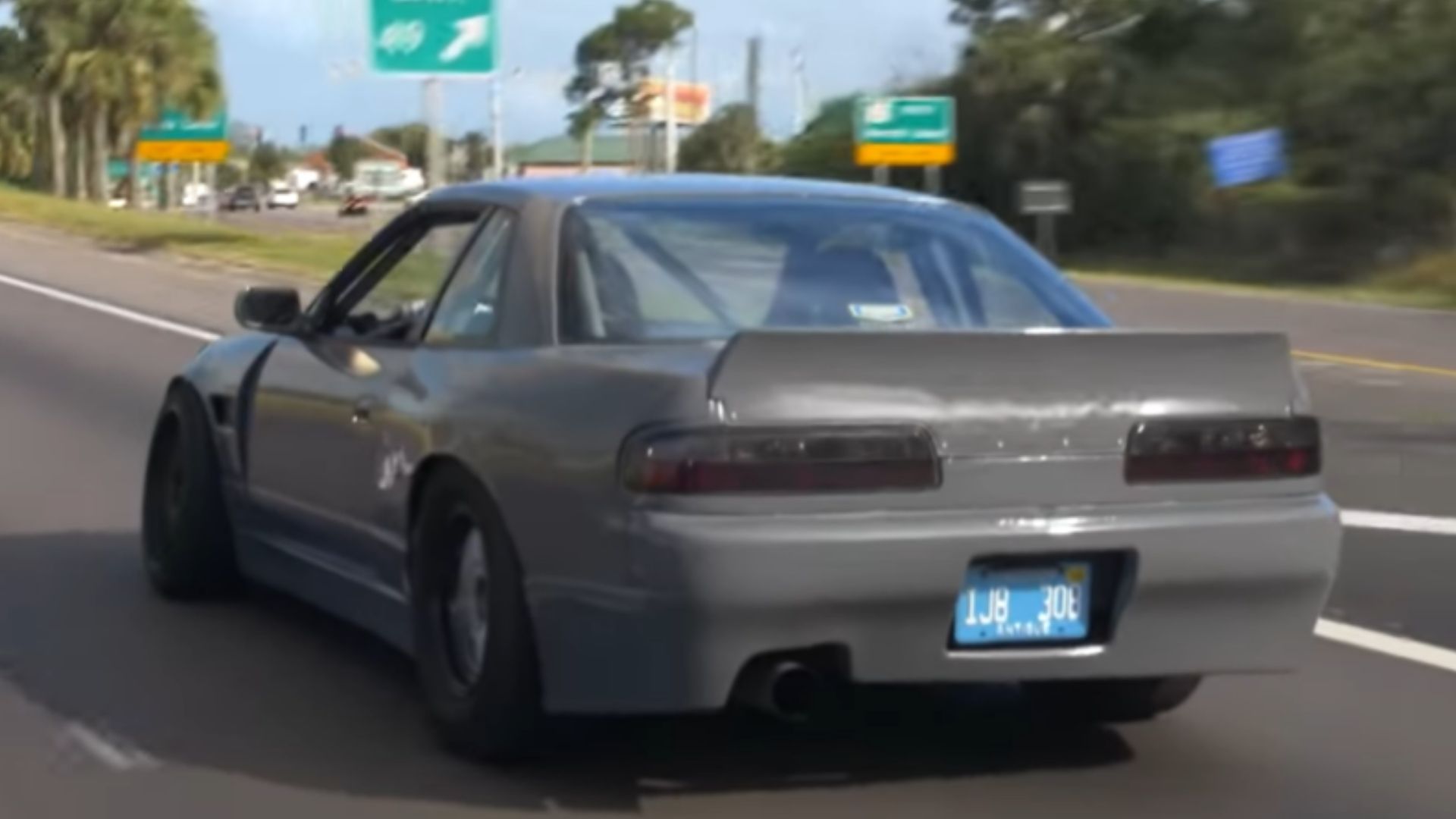 Modifying the Nissan 240SX and its cousin the Nissan Silvia isn't unusual, especially with the S13. People regularly chop them up, wedge bigger engines under the hood, bag them, outfit them with widebody kits, and do all kinds of other interesting things with the cars. And just when you think you've seen it all, along comes one with Nissan Titan power.
Just for good measure, this V8 has a big blower bolted on, you know, because the V8 wouldn't be powerful enough to make the 240SX go sideways under hard acceleration. In the video you can see the owner of this car struggling to keep it straight at WOT, indicating just how impractical the engine swap is. Does that make this car bad? Absolutely not: you just need to be more skilled to drive it.
For those who don't like Asian cars because of complains their exhaust notes sound too shrill, this should take care of that. It has a nice, deeper V8 rumble as well as the supercharger whine, making it more like a muscle car at this point.
As revealed in the video, this combination isn't unprecedented. Chris Forsberg used a Titan V8 in his Nissan 370Z Formula Drift car. More people should look into doing this kind of a swap, because at the moment they're fairly rare among Japanese cars.
More Crazy Car Builds