This supercharged Mustang GT is full of carbon fiber goodness.
---
Move over Shelby, Saleen, and Hennessey. There's a new custom Mustang in town ready to join the ranks. Peregrine Automotive, a SoCal performance company known for carbon fiber wide-body kits, is the brainchild behind the Revenge Mustang GT. Packing a powerful punch, only a handful of these custom Mustangs will be built including 35 coupes and 15 convertibles.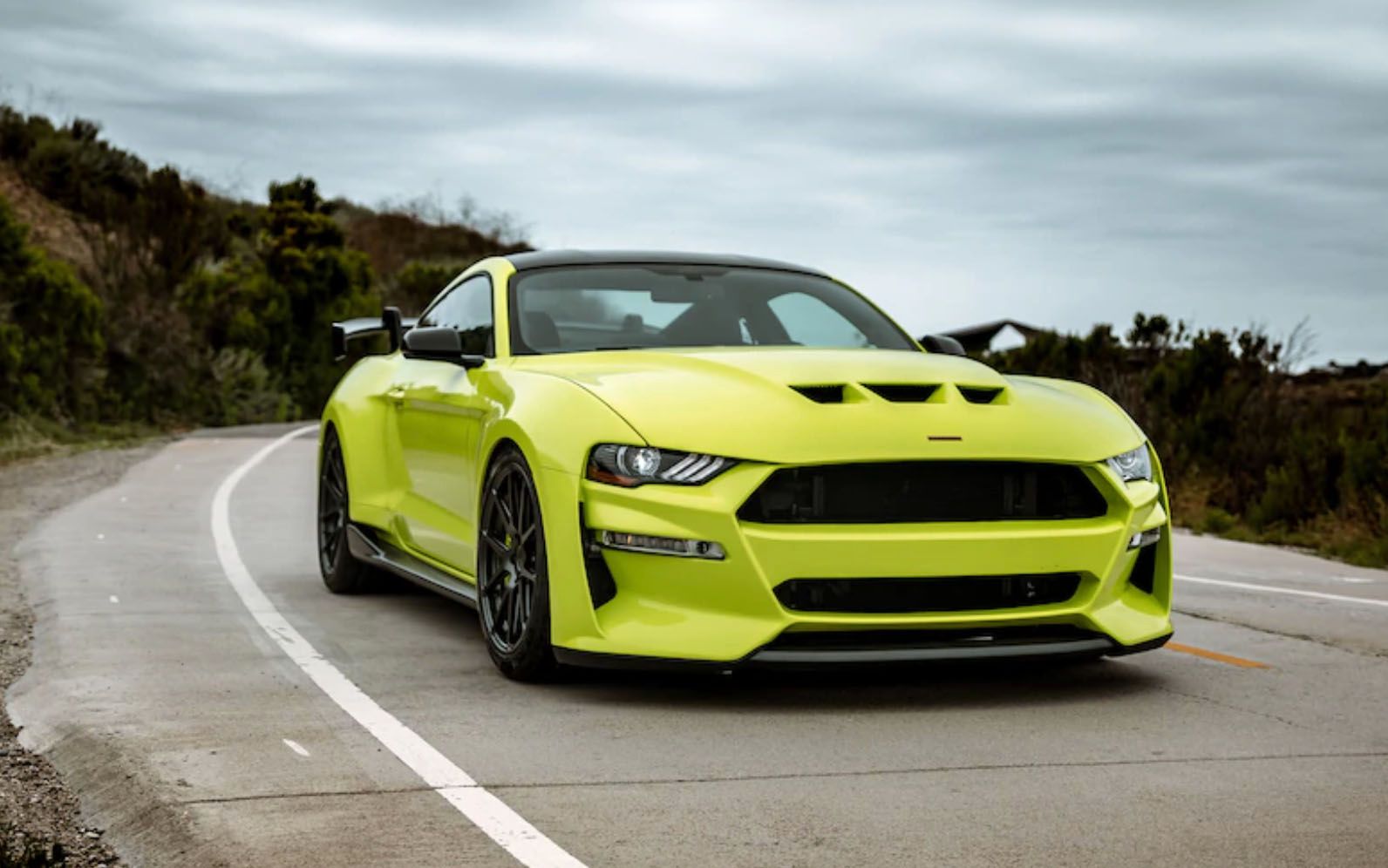 All of that sounds fantastic, but you'll have to shell out some serious cash to get your hands on one of these limited Mustangs. The performance package starts at $139,000, and that does not include the donor Mustang. If opting for a convertible, one would expect to pay at least $180,000 with the base car included.
So, what do you get for those prices? The entire exterior of the car is taken off except the roof and doors. Those parts are then replaced with all carbon fiber components such as both bumpers along with a front splitter, rear diffuser, custom hood, wide-body fenders and quarter panels, side rockers and a custom rear spoiler. The large wing is optional.
Tucked in the engine bay is a Coyote 5.0-liter V8 topped with a Stage 2 3.0-liter Whipple supercharger. With this combination, the car generates 800-horsepower. Even more, peregrine designed a three-port exhaust setup for added rumble and performance.
The Revenge GT  can be painted in any preferable color, and this one is slathered in Acid Green. Exposed carbon fiber accents can be finished in gloss, matte, or satin. Further complementing the car are 20-inch Forgeline aluminum wheels wrapped with Michelin Pilot Sport 4S tires (295/35R20s and 345/30R20) on all four corners. Stopping power is provided by big Brembo brakes complete with six-piston caliper and slotted discs up front with 4-piston brakes on the back.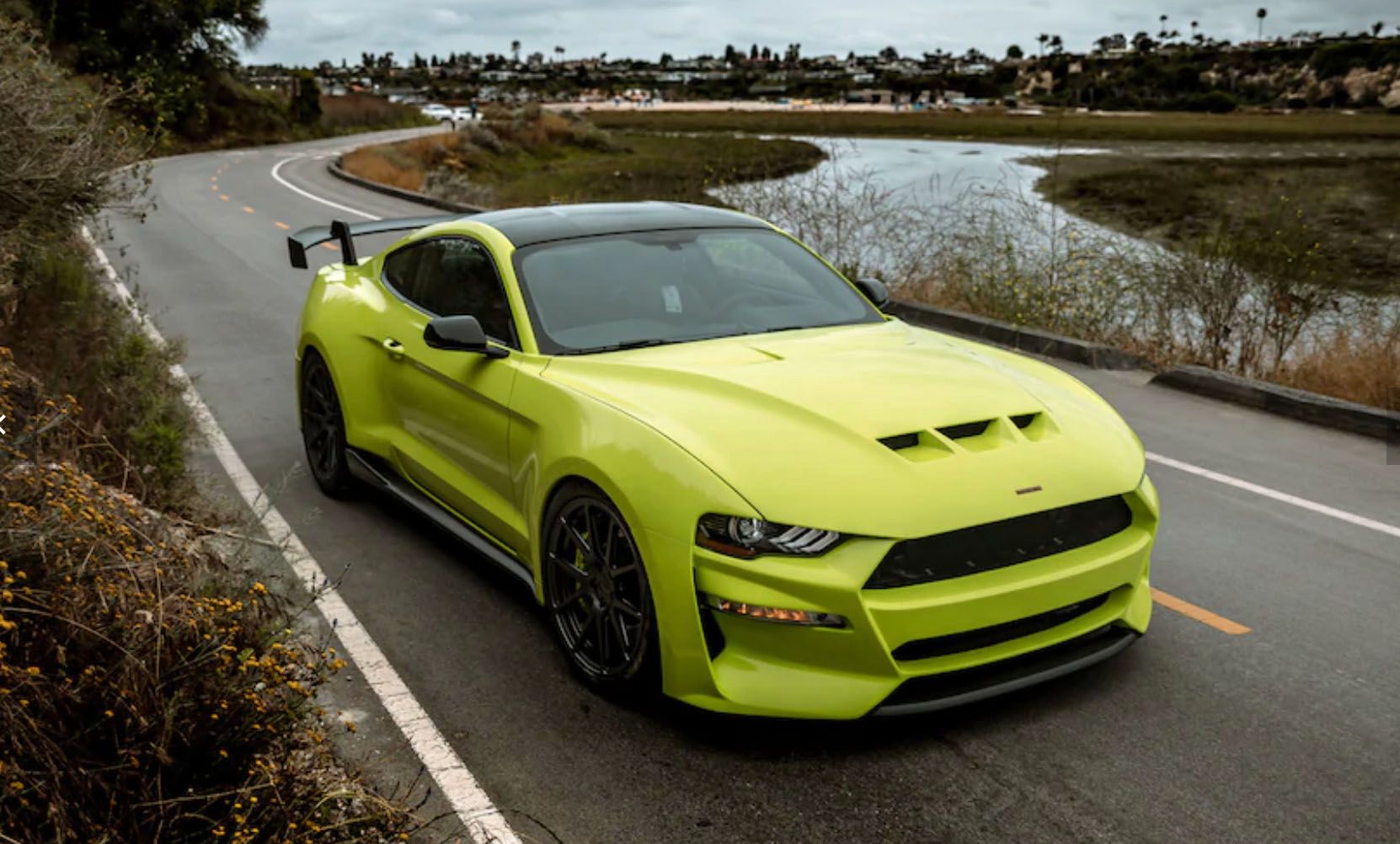 Open the doors to a custom leather interior which can be customized with different colors, and that includes the stitching. Recaro racing seats are available, but one can stick with the normal standard seats.
Someone with deep pockets can shell out for an extremely limited Mustang GT with the works. While many other Mustangs are a dime a dozen, it's likely that one won't ever really see one of these out on the public roads which makes it an interesting car to own for sure. No doubt it's a fun one with 800 galloping horses ready to run under the hood.
Source: Automobile
Read More Mustang News Here...