You can't make a better entrance than in the Limo-Jet.
---
The whole point of riding in a limousine is to arrive in style, and you're not going make a grander entrance than in this custom-made, street-legal Learjet limo. Aptly named the Limo-Jet, this 42-foot limo can seat 18 people, and it will be up for grabs in July at Mecum's Indy auction event.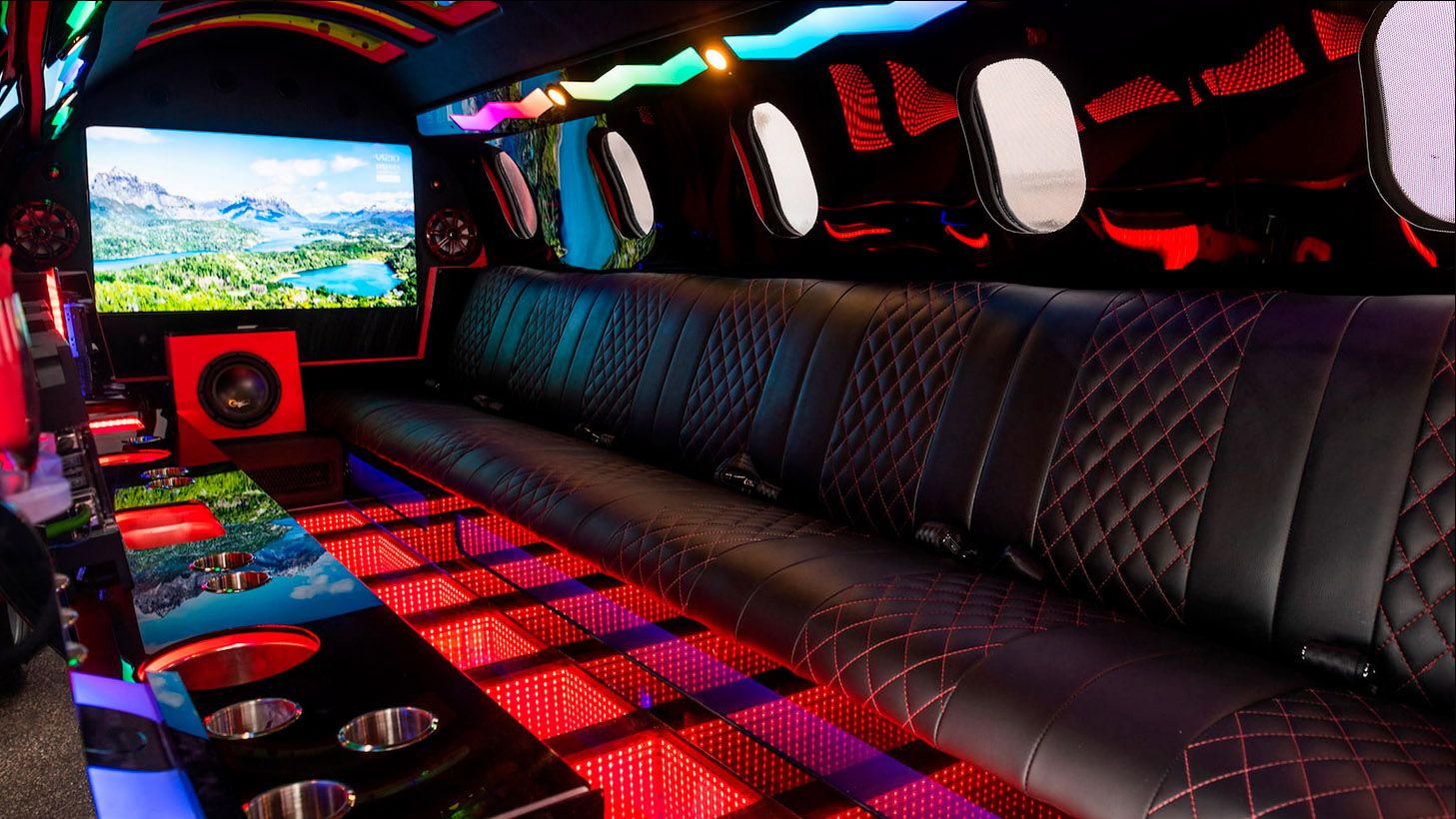 Starting life as an actual Learjet, it took 40,000 man-hours for the builder to complete Limo-Jet including two years to develop the chassis and electrical components. The end result is a fully functioning vehicle that retains all of the luxury jet's style, and as the cherry on top, it's painted in an eye-catching Candy Apple Red with massive 28-inch wheels.
Just like a conventional Learjet, this limo features a fold-down staircase for entry and exit, and it still has the tail fins with foldable wings as well as the side-mounted jet housings that hold speakers. Those speakers are part of a 17,000-watt sound system, and the interior features a 42-inch plasma television, a wet bar and an aviation-style cockpit for the driver.
Like a Lear jet, the Limo-Jet is a rear engine affair, but instead of a pair of side-mounted jet engines, Limo-Jet is powered by a rear-mounted 8.1-liter Chevrolet V8 rated at 400 horsepower. Although the Limo-Jet is street legal, the auction lot also includes a 44-foot trailer and painted-to-match 2015 Chevrolet Silverado 2500HD to haul the limousine around.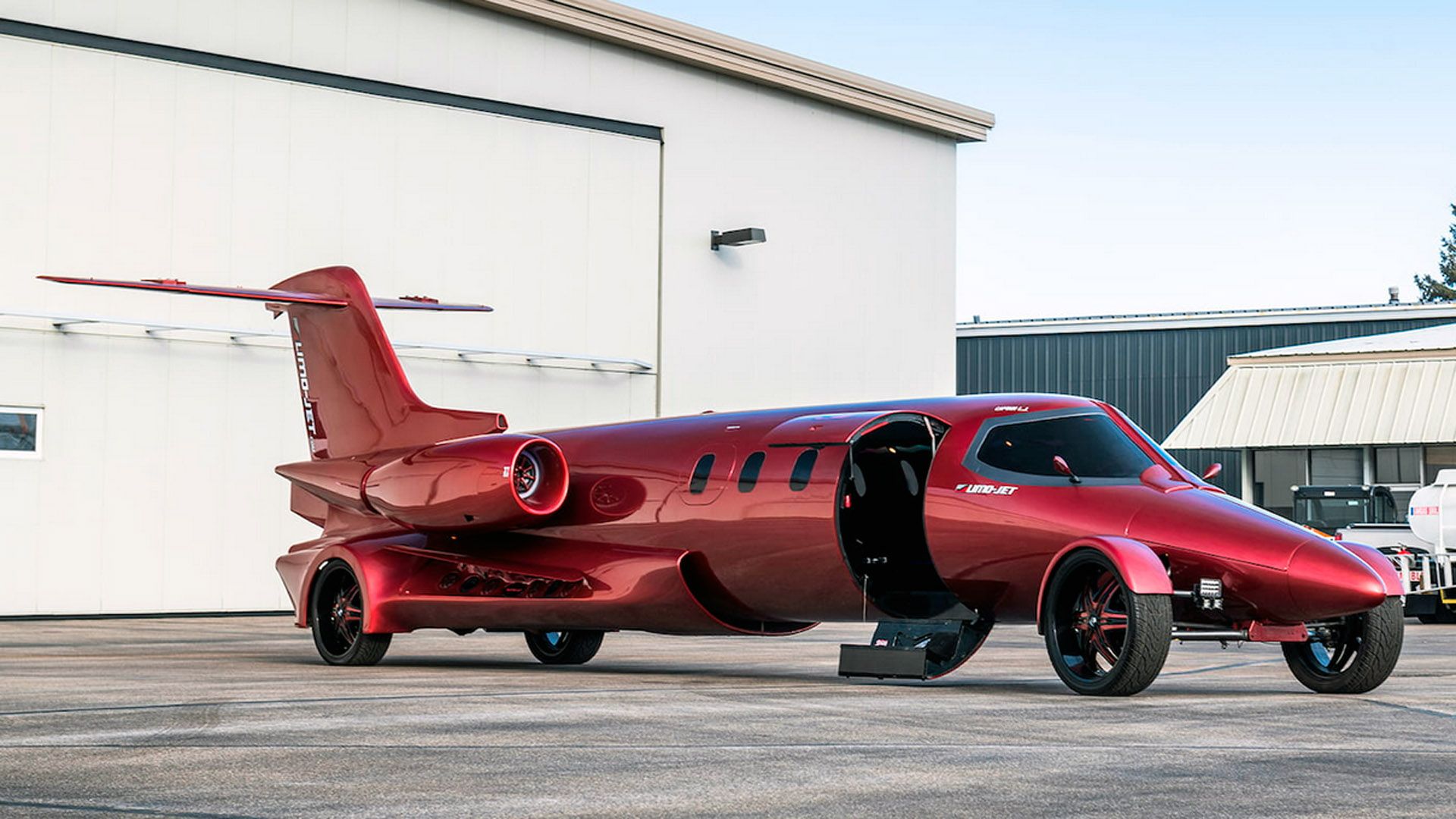 Related Articles...