This American sweetheart is sure to grab attention no matter where it goes.
---
One car that took America by storm during its formal introduction was the 1965 Ford Mustang. Now with plenty of generations and different models to sport the Mustang name, the pony car has remained in production for a continuous 55 years, an impressive feat that not many models have accomplished. The '65 Mustang is as much of an American staple as apple pie. You can bid on this 1965 Ford Mustang convertible now through our Motorious May Muscle Cars Only Auction.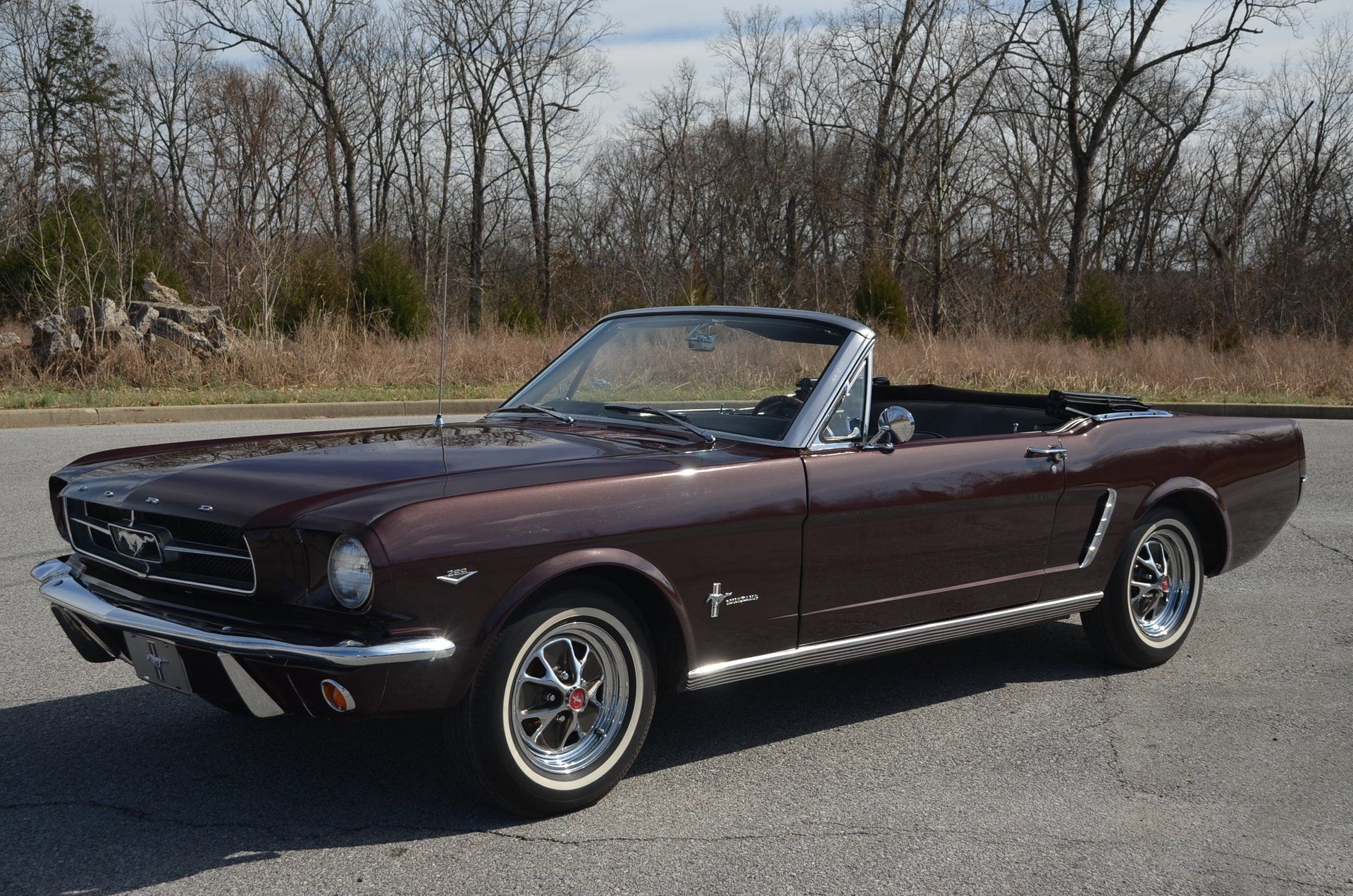 According to the video posted with the listing, this classic Mustang shines in a Cherry Red paint and features laser-straight body panels and factory perfect body gaps. Covering the cabin is a black convertible top in good condition that operates flawlessly. A set of Rally wheels further add to its classic curb appeal. All chrome and brightwork is in great shape with no signs of pitting. A southern car, there is no cancerous rust to be found anywhere on the body or undercarriage. Also according to the video, they believe the car may have been restored at some point in its 55 years because the undercarriage shines and is in fantastic shape, and it has solid floorboards and frame. This classic Mustang is listed as having less than 23,000 miles.
Under the hood sits the 289-cubic-inch V8 engine, a highly desired motor in the '65 model due to its reliability, decent power, and simple maintenance. Not only that, it was easy to modify.
Open the doors or lower the top to reveal a clean black interior in great condition. The dashboard also shows in fantastic shape with no warps or cracks. Other interior highlights include the pony pack gauges and wooden steering wheel.
Ford Motor Company originally named the car after the P-51 Mustang World War II fighter plane, but it was the first official vehicle to be named a "pony car" and a running pony eventually became its official trademark. When the '65 was first introduced at the World Fair in New York by Henry Ford II, people fell in love with it and 22,000 were scooped up immediately. By the first anniversary, a total of 400,000 Mustangs were sold.
If this stunning 1965 Ford Mustang convertible would make those sunny weekends complete, register to bid today and see how you can park this classic in your garage. The car is listed at $33,500, but feel free to send them an offer they can't refuse.