Another one bites the dust!
---
Believe it or not, the collectable nature of Third Gen Chevy Camaros has been on the rise in recent years. That's why to see one go up in smoke thanks to a raging engine fire in Mississippi is just a little much.
Watch the Motorious Podcast here.
The incident in question took place on the evening of February 22 in Vicksburg, Mississippi in a gas station parking lot. Fire crews rushed to the scene for fear the Camaro was threatening the gas pumps and a nearby structure. Thankfully the American muscle car was far enough away from the building that it didn't catch anything else on fire.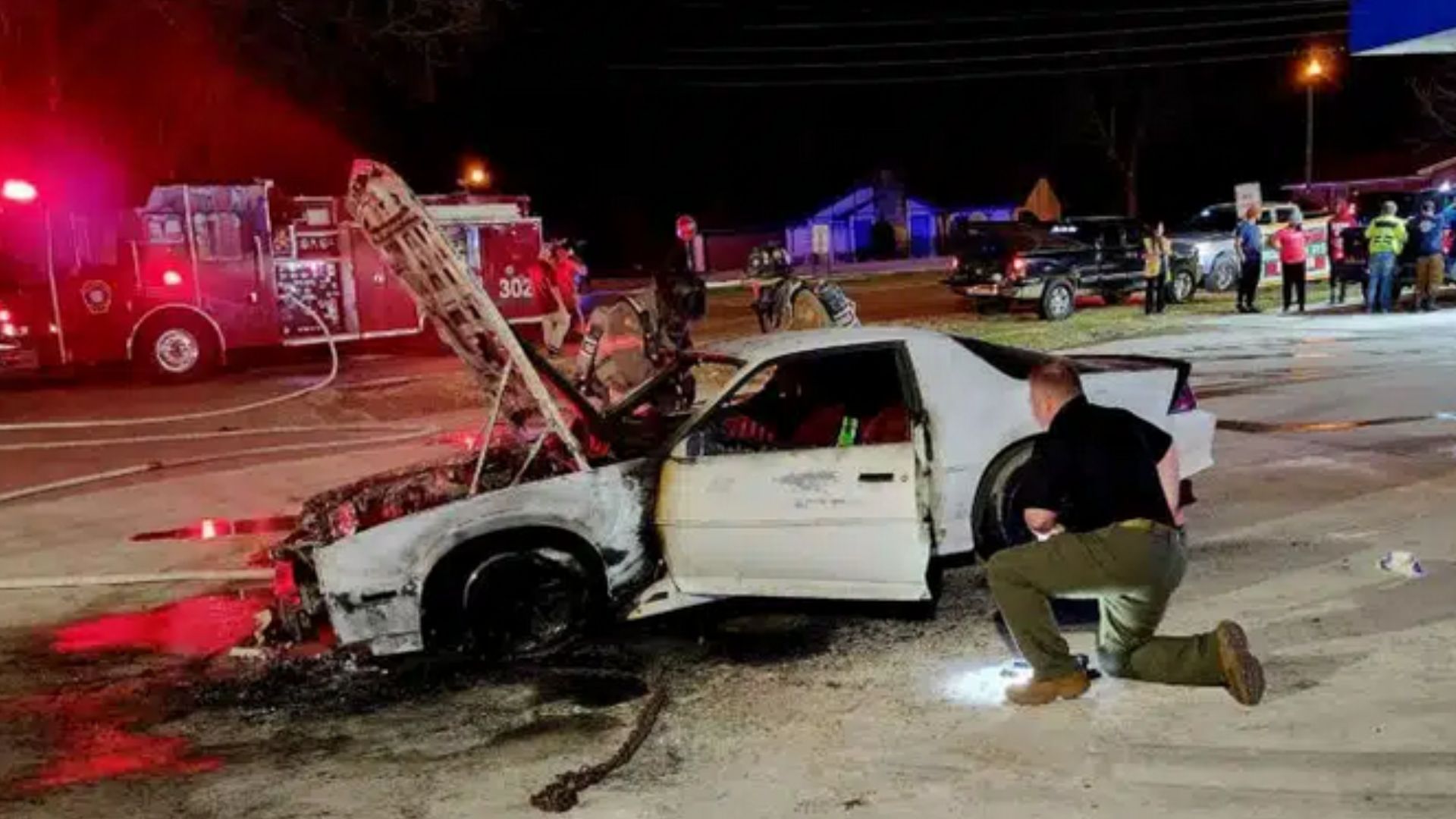 What's weird about this vehicle fire was nobody stayed on the scene to claim the charred Camaro. Fire investigators apparently found tools abandoned near the Chevy, plus a chain still attached to the front of the car seemed to indicate it had been towed to that location. Had someone towed the vehicle to the gas station parking lot to work on it, ignited a fire, and took off?
We're assuming there are no surveillance cameras in the gas station parking lot, but that would've been helpful to see who was with the Camaro and exactly what happened. Witnesses told investigators they did see two people walking away from the scene of the fire, but no descriptions were provided in a local news report.
It sounds like the investigation is ongoing. With the Camaro's tags and vin plates intact, the rightful owner shouldn't be too hard to identify. There's of course the possibility this vehicle as stolen, but it's odd that someone would tow it to a gas station to work on it, especially if that were the case. Any way you cut it, this is one weird car fire but we're glad nobody was hurt, even if a Third Gen Camaro suffered.
Source and images: Vicksburg News