Don't mess with Texas?
---
Everyone hears crazy stories about police departments that have an exotic supercar or something else crazy. There's always the controversy over if the vehicle cost taxpayers dearly and if the law enforcement really needs something like that to fight crime. There are stories like that in the US, but this 1,005-horsepower 2007 C6 Corvette Z06 is one of the best around. It was a seized vehicle the New Braunfels Police Department decided to keep and turn into an official black and white police vehicle.
According to the department, this car was seized during a big meth bust back in June of 2011. It was a multi-agency raid with the US DEA and the county narcotics task force involved. The subject of the raid was the notoriously vicious La Familia Michoacana, which was a big player in the San Antonia meth market.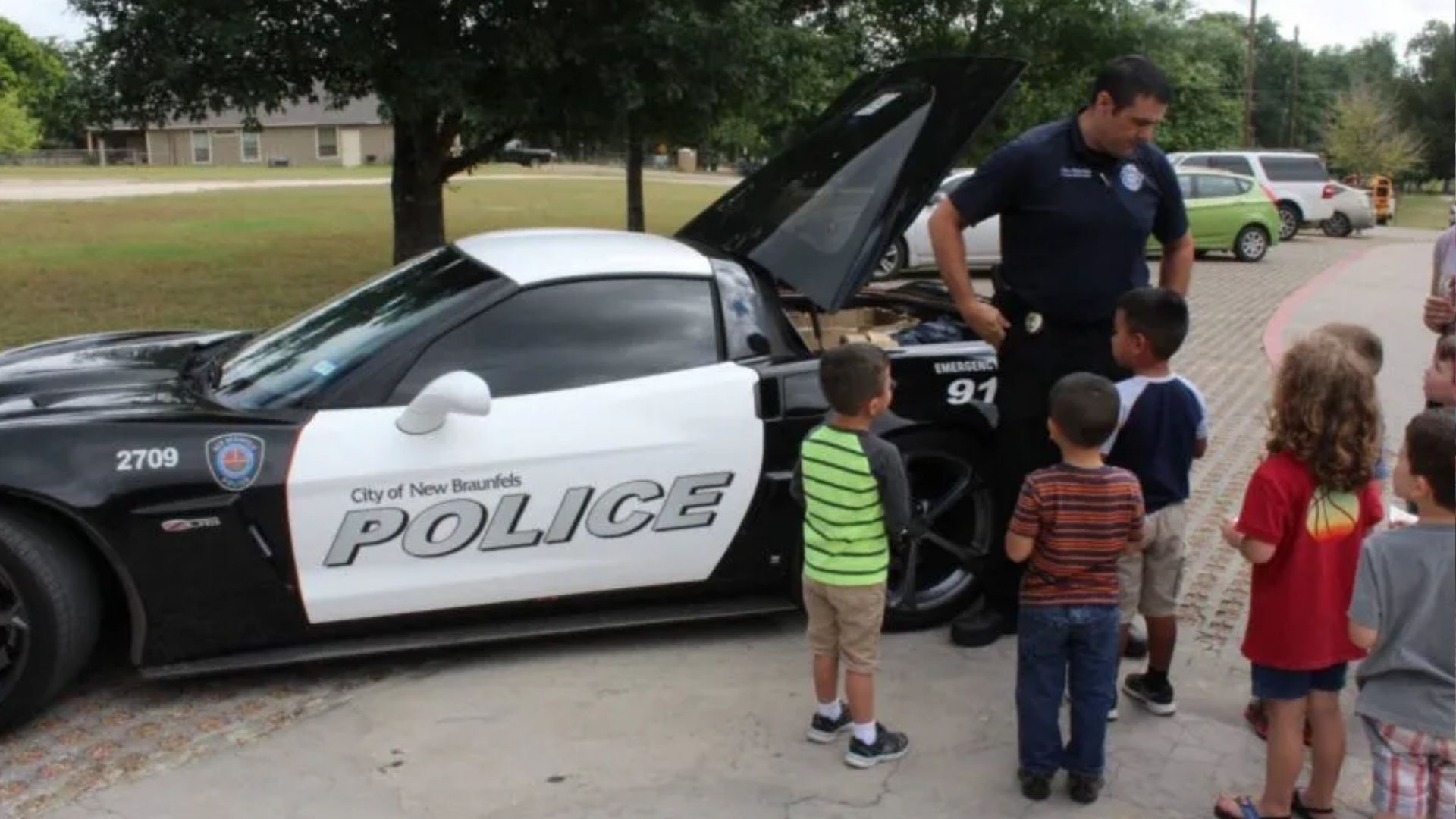 The police department didn't just take the C6Z06 and start using it like the stories you see sometimes. They waited until the courts awarded them the car, so it was completely legal.
Another potential complaint about this heavily modified Corvette is that the money spent to wrap the car so it's black and white with all the right logos came out of taxpayers' pockets. The department has been clear that was completely funded by legal seizures.
But why do the police need a 1,005-hp Corvette Z06 anyway? While it's fun to joke about it being used to catch speeders, radios are far more effective at that. It's more of a PR vehicle or what the police call a "community outreach" car. It's cool to see a Corvette cop car and even more interesting to learn it's modded seven ways to Sunday. We'd love to get our photo taken with it and take a look under the hood and so do a lot of people in the community. It's a way for police to talk to members of the community casually and not in the middle of a crisis, building bridges so there's trust and respect.
The plan is to eventually auction the car off. We're sure a lot of people are going to be lining up for that one, but just realize the wrap will be removed for obvious reasons.