Put on some headphones and feel that rumble.
---
There's no denying the C6 Corvette is a solid performance vehicle. Even if you aren't much of a fan surrounding the 'Vette owner stereotypes, the sports cars do great in a variety of competitive events, from autocross to even drag racing with the proper setup. This particular C6has been built to be the ultimate time attack car with 875-horsepower on tap.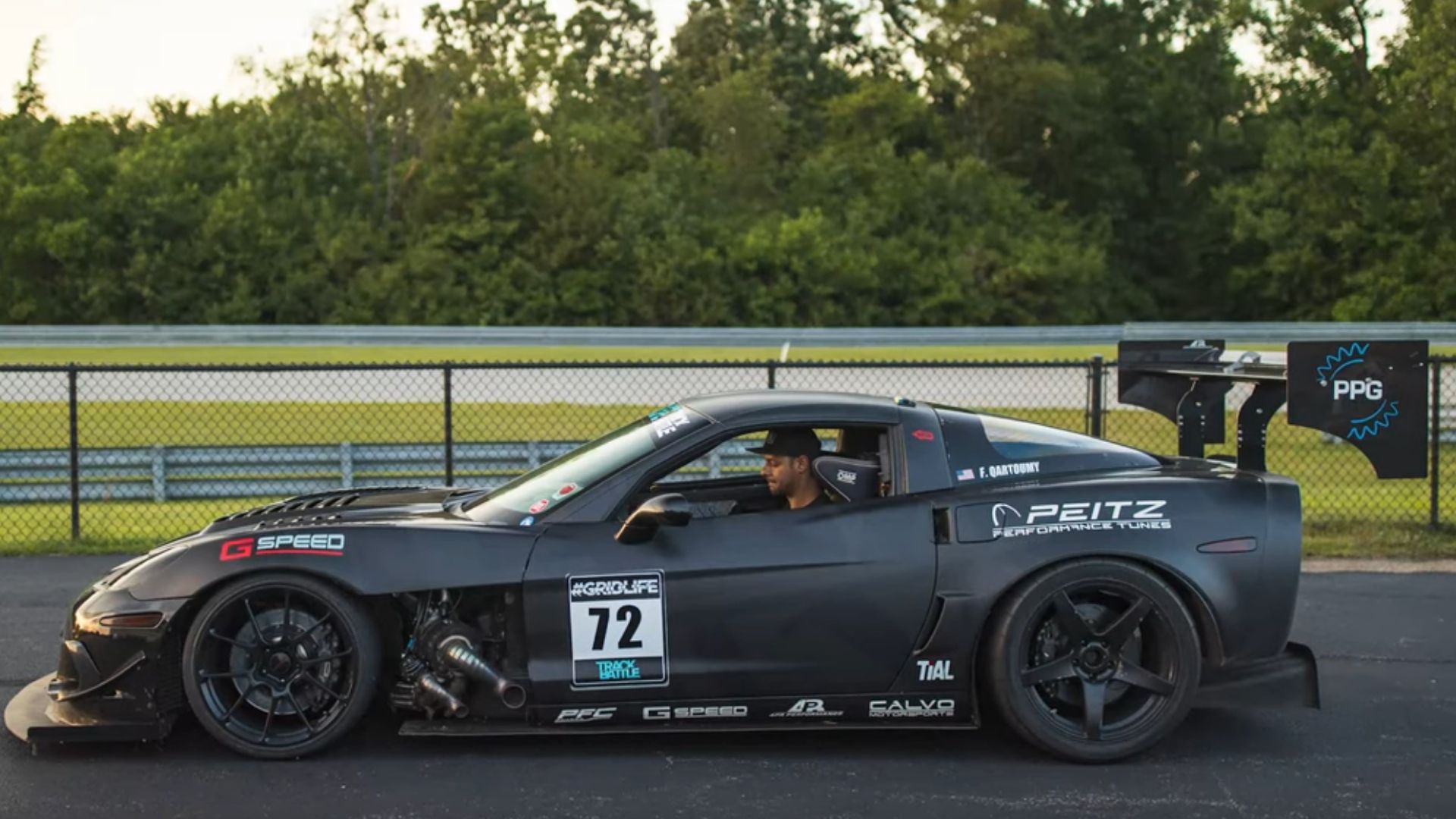 This car sure looks extreme, with the massive rear wing and front splitter, but this isn't just some kid with a Honda Civic who thinks he's fast. All that aero is necessary when the C6 really winds up on the track, keeping the rubber to the road as the owner Feras Qartoumy carves through apexes with extreme precision.
Just hearing this beast idle lets you know there's something serious going on under the vented hood. Actually, the build started around the owner winning a free Garret turbo and then adding a second one. Those were added to a 430ci V8 engine already built for turbocharging, so Qartoumy was already headed down that path. Before that, the 'Vette had a 468ci V8, but that presumably is sitting in his garage, perhaps to be used for another project one day, although it sounds like it will need some work after being pushed beyond its limits.
Part of the driver's and passenger's side front fenders is missing, allowing the exhaust to exit quickly while providing a cooling advantage that's much needed. Some black tape is visible on the body, hopefully just to help with aerodynamics and nothing more. It's a wild build you have to hear and watch in action.
Qartoumy has also stripped a good portion of the interior out of the C6, swapping in a racing seat, all in the name of lightweighting. He upgraded the brakes and has outfitted it with competition tires in the quest to shave precious milliseconds off lap times.
You just don't see a lot of twin-turbo Corvettes these days, so this is a special treat.