Fortunately, the car's damage appears to be minor and repairable.
---
Despite most people being at home during a nationwide COVID-19 lockdown, the number of car thefts continues to be on the rise. That was the case in Bellingham, Washington where 28-year-old Nicholas Bailey is accused of stealing a 1969 Chevrolet Chevelle SS from its owner's driveway, and then leading police on a pursuit across multiple cities before crashing the classic Chevy muscle car and being taken into custody.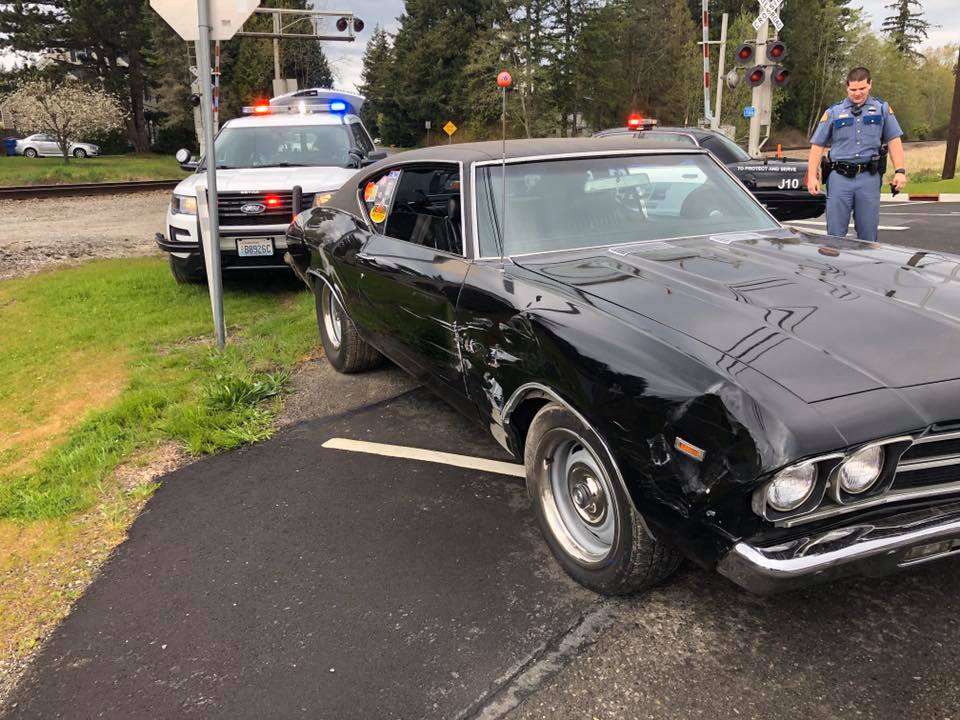 On April 19 at around 6 a.m., the owner of the Chevelle was awoken by the car being fire up in the driveway before tearing down the street at a high rate of speed. A series of tips allowed the Whatcom County Sheriff's Department to locate the stolen classic within a few hours but not before they were led on a multi-city pursuit that ended in Blaine, Washington. According to the Blaine Police Department's Facebook page, the suspected car thief was apparently injured after the chase ended, and he was transported to the hospital before being taken to the county jail and booked on "multiple" felony charges.
While the Chevelle did suffer a good amount of cosmetic damage down both sides of the body, at least it was eventually recovered and reunited with its owner, which doesn't seem to happen often with many of the classic car thefts we've reported on lately. From the images, this Chevelle appears to be an SS396, and it's a sharp-looking car with a beautiful black paint job and factory rallye wheels.
We're glad the owner got the car back, and we hope it doesn't take too long for this muscle car to get back out on the road again.
Source: Bellingham Herald
Images: Blaine (WA) Police Department
Related Articles...