Why would anyone want to go 0-60 in 5 seconds using a vehicle closely resembling a brick?
---
Some people believe eventually all classic cars will be electrified, something which likely will never happen. However, that doesn't mean some vintage vehicles aren't getting a high-tech powertrain swap. That's where E.C.D. Automotive Design, which has operations in Malibu, California and Kissimmee, Florida, comes in. This outfit has announced it's slapping Tesla powertrains in Land Rover Defenders, something people will have all kinds of feelings about.
Some absolutely love the old-school Land Rover engines. Others curse them for being unreliable. Guess which group will be all over a swap like this? It might not be who you think.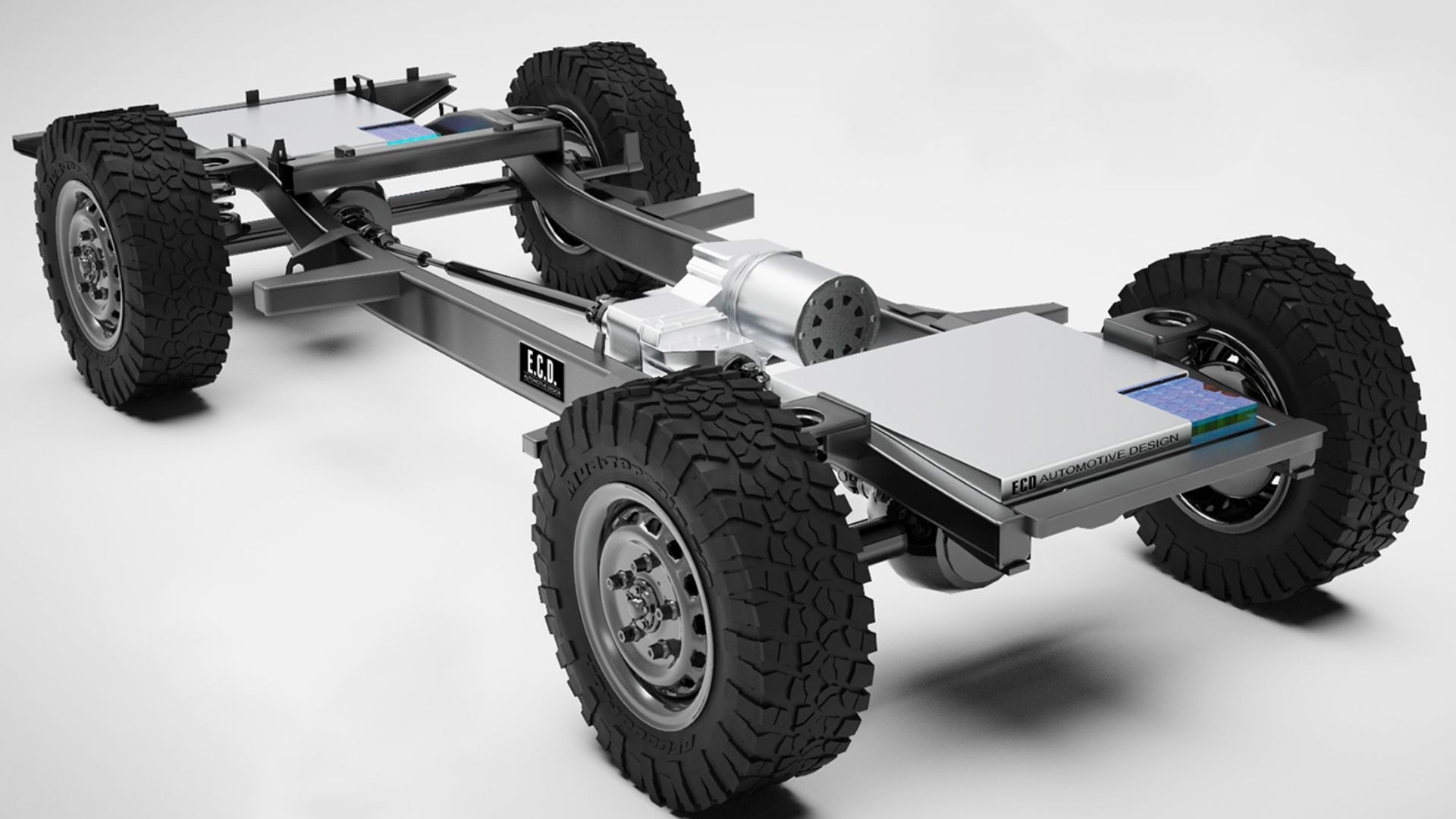 Taking all-electric vehicles on long off-road expeditions isn't a well-established practice. After all, you can put some jerrycans on your rig, and while you could load some extra batteries on it, the weight of those batteries will probably cause far too many problems.
Anyway, these electrified Land Rover Defenders will be what you would call a mall crawler. We don't have pricing yet, but expect it to be well into the six digits. Do you really think anyone plopping down that money will risk one of the body panels getting crunched on a tree or boulder?
Apparently E.C.D is building these rigs for off-road duty, at least saying it believes that's how they'll be used. Each vehicle will hold 100 kWh of power and have a 5-hour three-phase charge time. The estimated 220 mile driving range is hopefully going to make people a little cautious. If not, we're going to see some funny professional trail recovery videos popping up on YouTube eventually, like when someone gets the bright idea to go rock crawling in their Maserati Levante.
More importantly, the electrified Defender is super quick. This vehicle will go 0-60 in 5 seconds flat. That means getting a better parking spot at the mall before it opens.
E.C.D. has a long history of modifying Defenders, particularly with the Rover V8, although it did some TDI builds. Chevy LS3 V8s were also used by the company and like half the world for good reasons. The company has been around since 2013.
More Electrified Wonders