Be on the lookout for this lime green Firebird.
---
On August 7, 2019, DeWayne Madaris returned to his home Ringgold, Georgia to find that someone had broken into his garage and taken his beloved 1969 Pontiac Firebird. Witnesses saw a tow truck pluck the classic car from his garage in the middle of the afternoon on August 3rd, and now nine months later, he's still on the hunt for his Pontiac.
The good news is that within a month, the Catoosa County Sheriff's Office had made two arrests – a male and a female – in connection with Madaris' Pontiac for receiving stolen property. There was evidence that both individuals had possession of the car at some point, but it wasn't clear whether or not they were the ones who stole it. Either way, the car has never been located.
What makes this story really upsetting is that Madaris was just the car's second owner. According to the Walker County Messenger article, Madaris had bought this Pontiac in 1980 as his first car, and as such, he had many memories in his first car including his first drive to high school, his first job, his first time getting pulled over and even his first date. Before Madaris owned this Firebird, it had always been a local car, so here's hoping he gets it back soon.
If you have any information on this stolen 1969 Pontiac Firebird, you can contact the Catoosa County Sheriff's Office at (706)935-2424. The car's VIN is 223379U127615 and it was last seen wearing Georgia license plate no. BSF9949.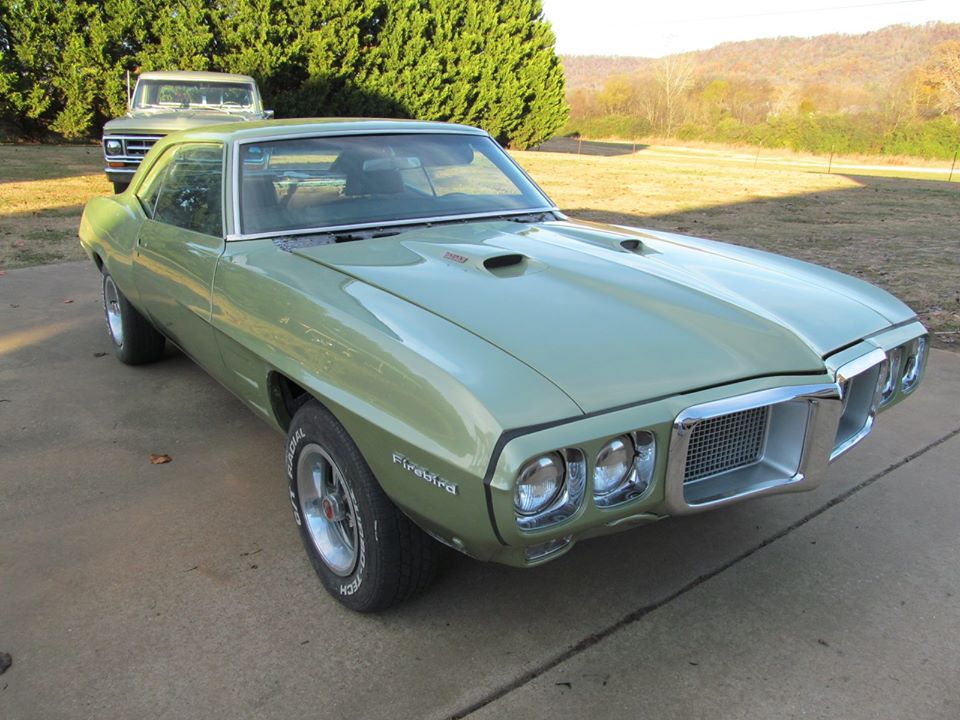 Source: Walker County Messenger; Photos: Facebook