Does this make anyone feel better about an all-electric S650 Mustang?
---
Projected to do the quarter mile in a smoking low-8-second-range, Fordjust pulled the wraps off the all-electric Mustang Cobra Jet 1400 prototype. Just looking at the car and not knowing anything about it, you'd have little reason to believe it wasn't packing an internal combustion engine up front. However, this prototype along with the Chevy Camaro eCOPO herald a different future for drag racing.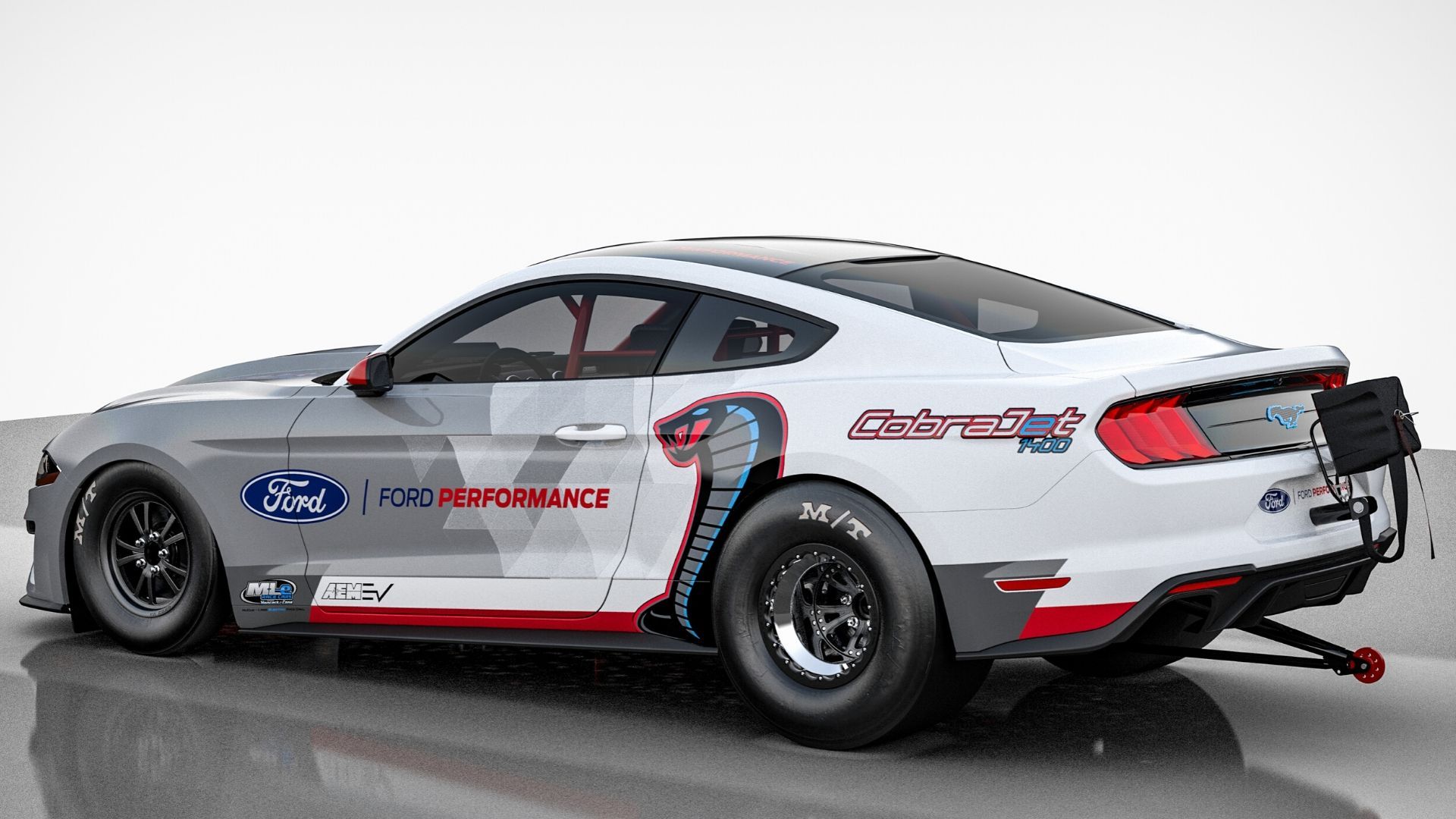 In the video below, you can see and hear this Cobra Jet 1400 do a run. There's no roaring V8 like you'd expect with other Ford Mustangs. Instead, this thing makes a noise that sounds more like a spaceship or something out of Tron, or maybe even the cars in the first Fast and Furious movie.
The name of this car is directly tied to its output of 1,400-horsepower. These days we're not as shocked to hear about EVs laying down those kinds of figures, but it's still definitely not something to shrug off. Just as important is the 1,100 lb.-ft. of torque available from a standstill.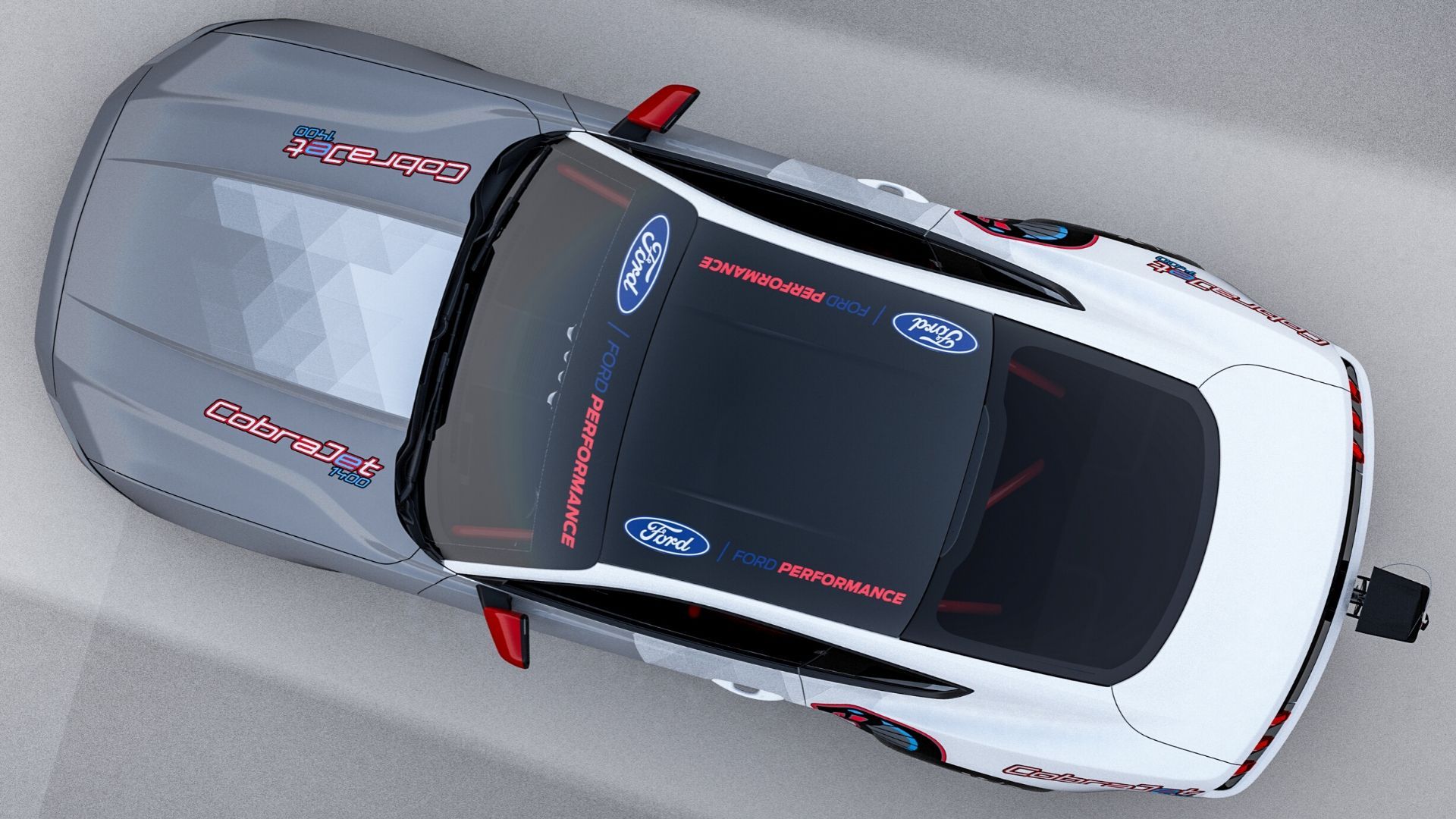 Of course, not everyone will be a fan of the Mustang Cobra Jet 1400. Yes, it looks much like other pony cars, but feelings have been hurt by Ford slapping the revered badge and Mustang name on the Mach-E, an all-electric crossover with a frunk suitable for serving shrimp to all your friends. However, it's possible this gesture could heal some of those wounds.
Make no mistake about it, this prototype car will have an impact on future Ford Mustang models. There are already rumors of the upcoming S650 offering at least one hybrid model with the possibility of an all-electric version.
"Electric powertrains give us a completely new kind of performance and the all-electric Cobra Jet 1400 is one example of pushing new technology to the absolute limit," said Dave Pericak, Global Director, Ford Icons.
What do you think of this all-electric drag racer? Leave a comment below and let us know.
Photos credit: Ford Motor Company
Electricity and Ponies For Your Reading Pleasure