This wild muscle car has stayed in the same family since new.
---
Enthusiasts are absolutely obsessed with the Chevrolet Chevelle, at least from certain model years. If this 1969 were in factory condition it would be worth a pretty penny and would attract people at a car show like moths to the flame. That wasn't enough for the owner, Matt, who inherited the classic muscle car from his grandparents. He decided to make it the ultimate build for hard driving. The results are just jaw-dropping.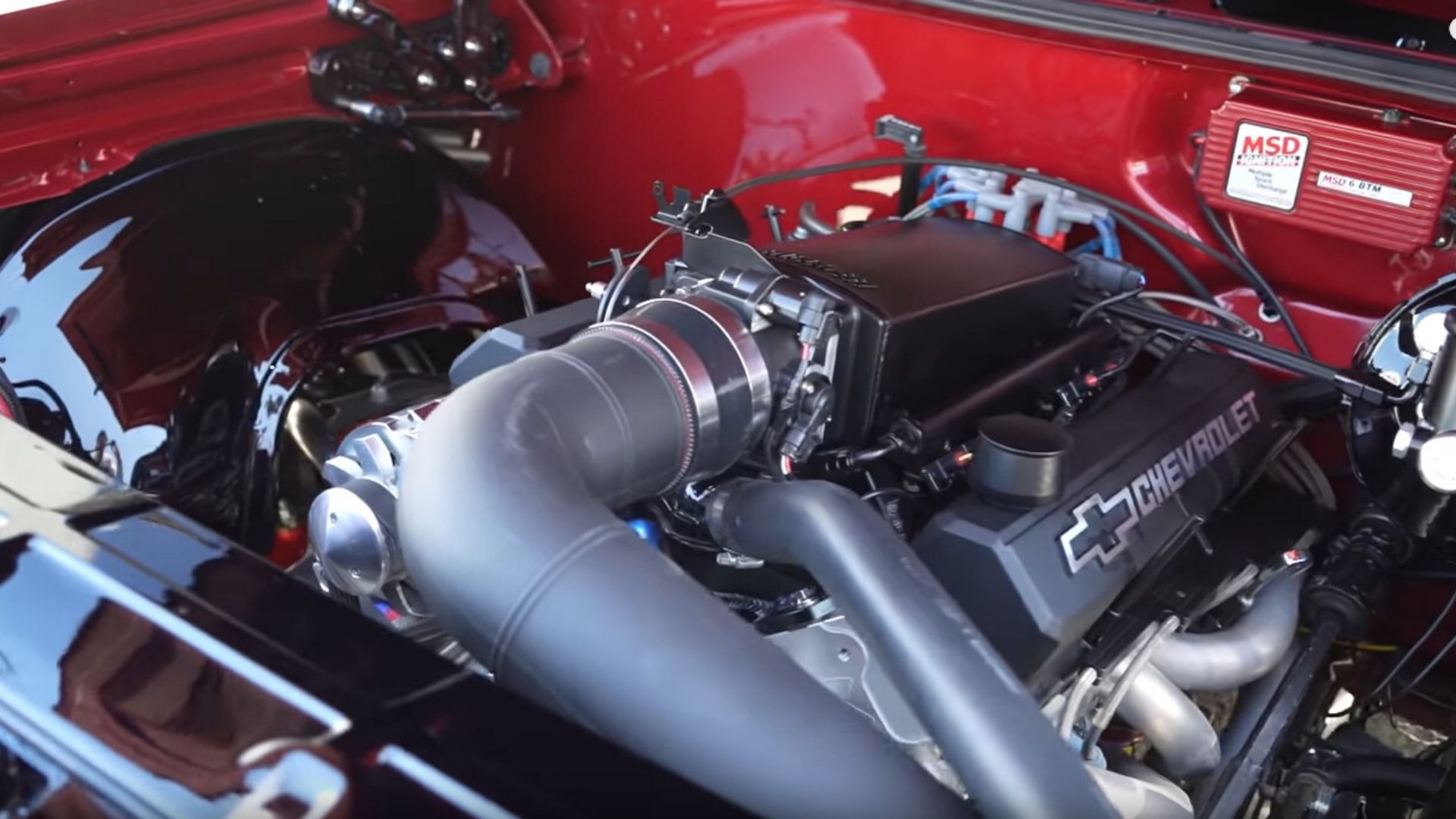 The story behind this car is pretty interesting. Matt's grandparents bought it new, using it as a family car. In fact, Matt's mom and her siblings drove the car regularly. Back then the Chevelle had a 307, and Matt's dad wasn't keen on changing anything about it.
Matt prevailed and put a 454 in the car, and it sits nice and low for better balance. The engine looks like a small block, but it has a 4 ¼ bore and 4 inch stroke. On top of that, literally, are custom-built cylinder heads. He also added a FiTech fuel injection system, which has the look of a modern LS. In other words, when Matt pops the hood pretty much nobody knows what he's running. All that combines for 700-horsepower and an undisclosed by likely equally as insane amount of torque.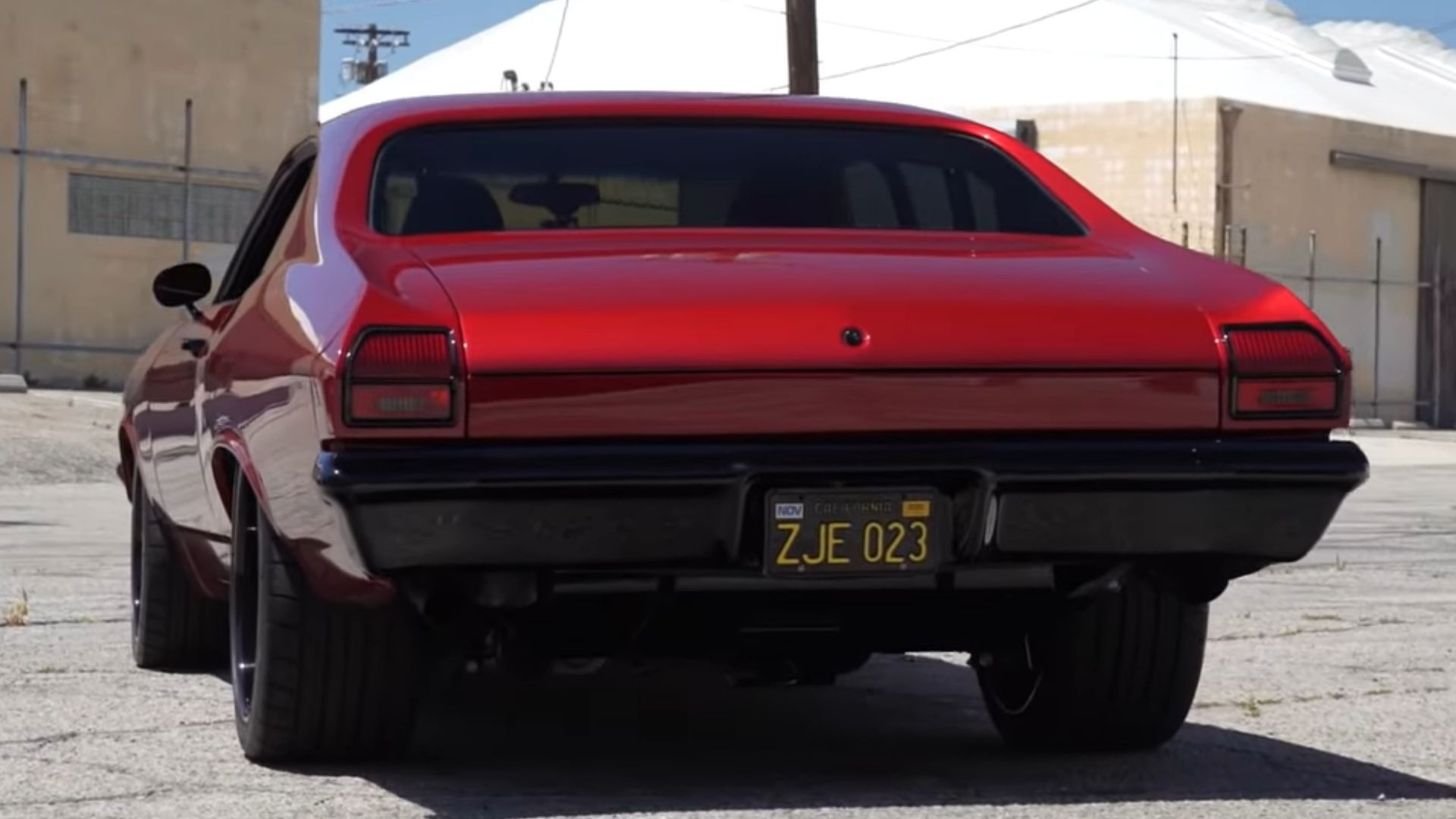 In the video below, right off the bat you get to see this monster ripping burnouts. The built 454 is just raging under the hood, a mechanical symphony rocketing out of the dual exhaust tips while tire smoke rises into the air like gun smoke. It's easy to see how this muscle machine could become dangerously addictive to anyone not of strong will, and let's hope for the sake of Matt the owner that he is a disciplined man. Or at least that he has a sweet connection at a local tire shop so he can get a deep discount on all that rubber he's burning.
There are, of course, many other mods on this car, like a modern sound system in the trunk, four-link suspension in the rear, and QA1 coilovers up front. The interior has many changes, like the 2015 Camaro dash and front seats from a 2017 Corvette ZO6. Matt used to drag race it, running low 10s in the quarter mile, so it's set up for explosive straight-line acceleration but not cornering with precision. But it looks so clean he can also take it to shows, making it an all-around incredible muscle car.
Images credit: YouTube
More American Muscle