This is the perfect marriage of style and power.
---
Some cars are just so incredibly gorgeous and iconic there's absolutely no resisting them. Aesthetically, the 1967 Chevelle is arguably one of the best of the muscle car era, even though Ford and Mopar fans are obligated to disagree. As the second year of the storied "coke-bottle styling," the Chevelle was smaller than the one Chevrolet created for the following model years.
But thanks to its lower power figures, even for the hotter SS, '67 cars have been largely passed over by enthusiasts and collectors. This car solves that problem by dropping a 454 Big Block V8 in a 1967 Chevrolet Chevelle SS, pushing way beyond the factory 396.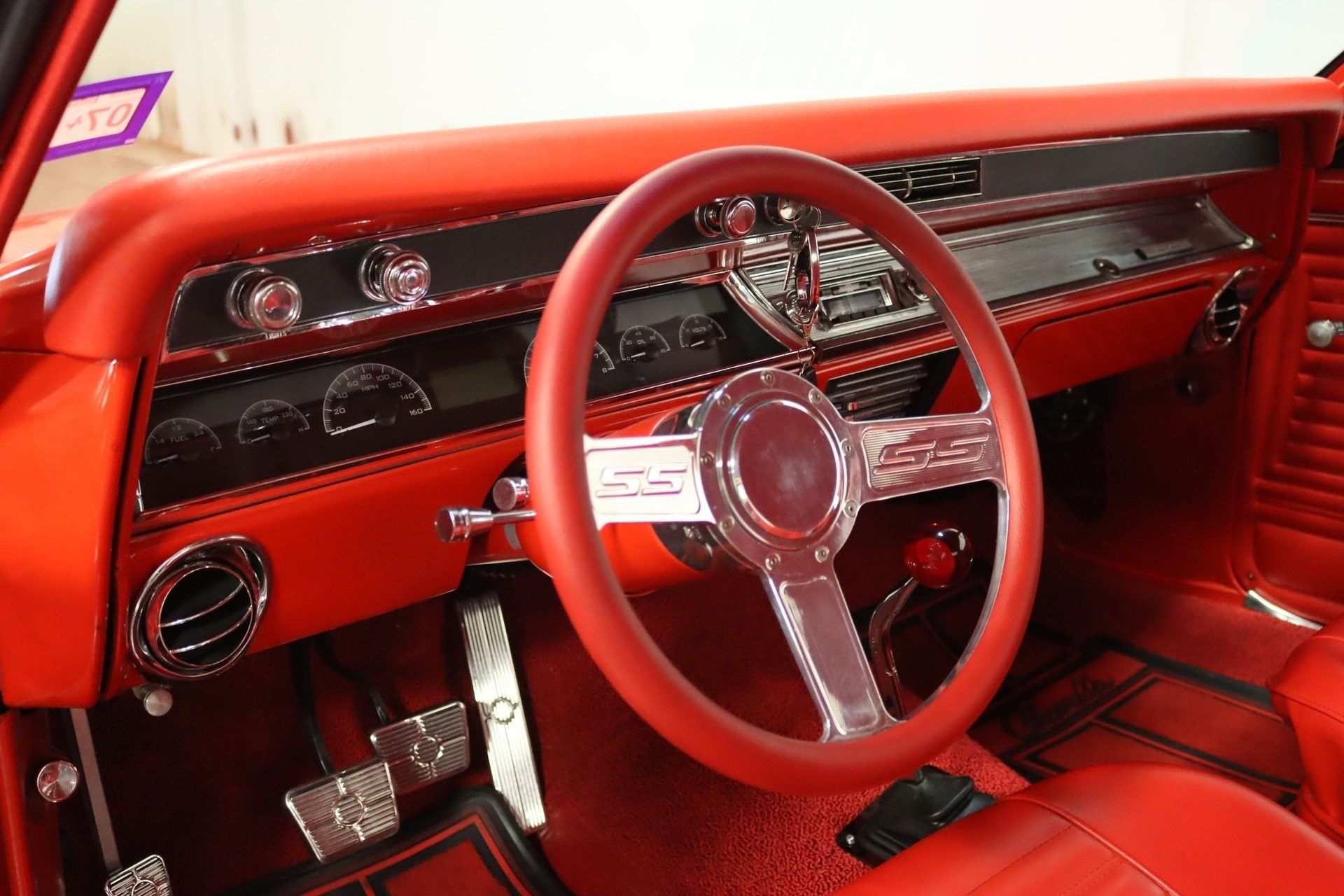 For some just hearing that is enough for them to want the car already because they realize this is a show-stopper. This just proves that power was the main complaint for the 1967s, because they have style for miles. Looking quite excellent, this particular car has a coat of Bolero Red which has been shined to a mirror finish. All the factory trimmings are there in full glory, including the SS 396 badge on the nose, Super Sport Badges on the rear fenders, and those cool hood vents. Rally wheels top off the correct exterior presentation, because you don't mess with original perfection.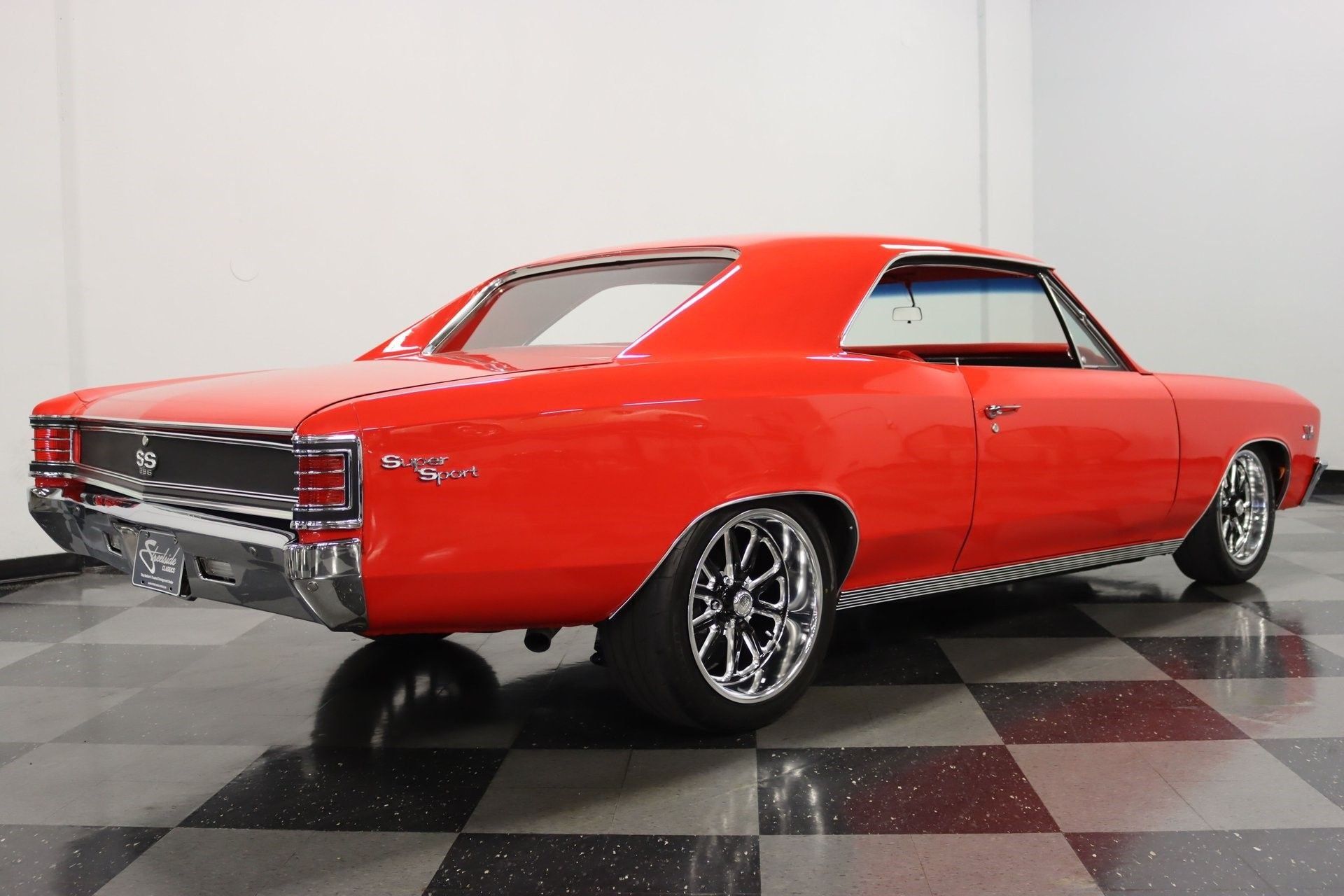 This 454 has been upgraded with Edelbrock aluminum heads, Edelbrock Performer RPM intake, Holley Sniper electronic fuel injection system, headers, and an aluminum radiator.
Join Maple Brothers at their auction in McAllen, Texas this weekend. Register to bid here.