This one-off sleeper Jeep  is packing a Hellcat engine, and it's for sale!
---
The Jeep Wagoneer/Grand Wagoneer is an increasingly popular vehicle among collectors, but the one thing these big off-road SUVs were always lacking is power. So early last year, Dennis Collins of Collins Bros. Jeep and Black Mountain snatched the 360 cubic-inch V8 out from under the hood, and replaced it with the 6.2-liter supercharged Hellcat V8 thus creating the Hellwagon. And now this one-off sleeper classic is up for sale!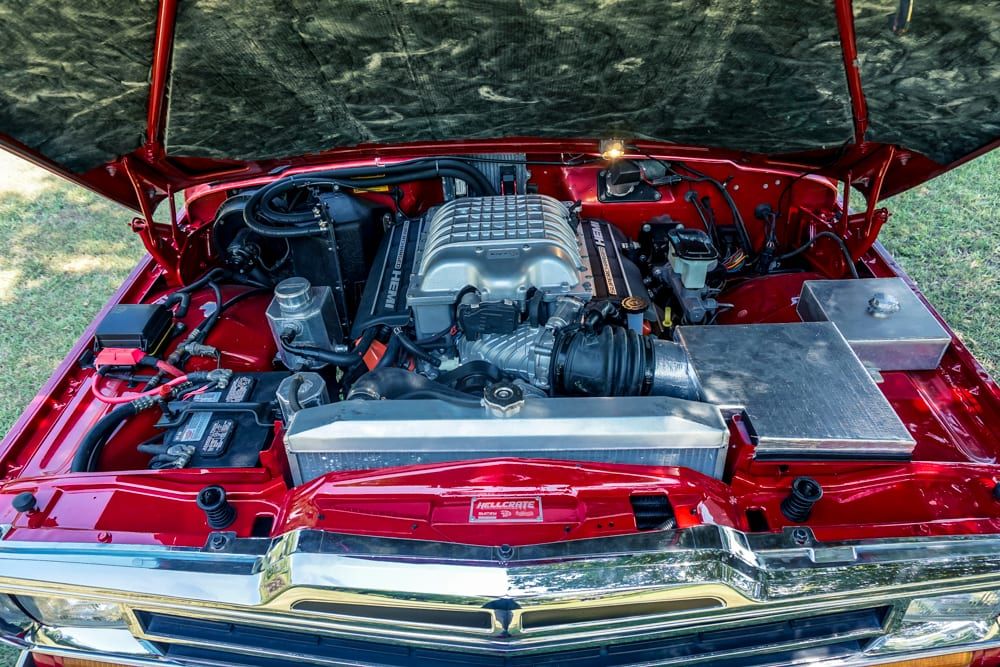 Unlike most restomods, Collins started with a perfectly clean 1989 Jeep Grand Wagoneer, and on top of that, it has extremely low miles with just 51,000 actual miles showing on the odometer. As he pointed out, using this particular Jeep as a starting point meant his team didn't have to do a full frame-off restoration, which helped reduce build costs. Visually, this Grand Wagoneer looks bone stock inside and out right down to the wood grain and factory wheels, but the coolest part of this build is that it's painted in the Bright Red (color code 4B), which is a perfect complement to the monster engine stuffed under the hood.
While the Jeep's factory engine produced just 144 horsepower, the Hellcat V8 packs a tire-shredding 707 horsepower, and as you can hear for yourself in the video below, this engine sounds amazing. Aside from the obvious mods made under the hood, the rest of the Jeep is identical to the factory setup, and this thing still rocks the column-mounted shifter.
As you could guess, you're going to have to empty every pocket to acquire this Jeep as Collins Bros. Jeep has this incredible build listed for $128,000; we think it's worth every penny! Let us know what you think of this build and its price in the comments or on the Motorious Facebook page.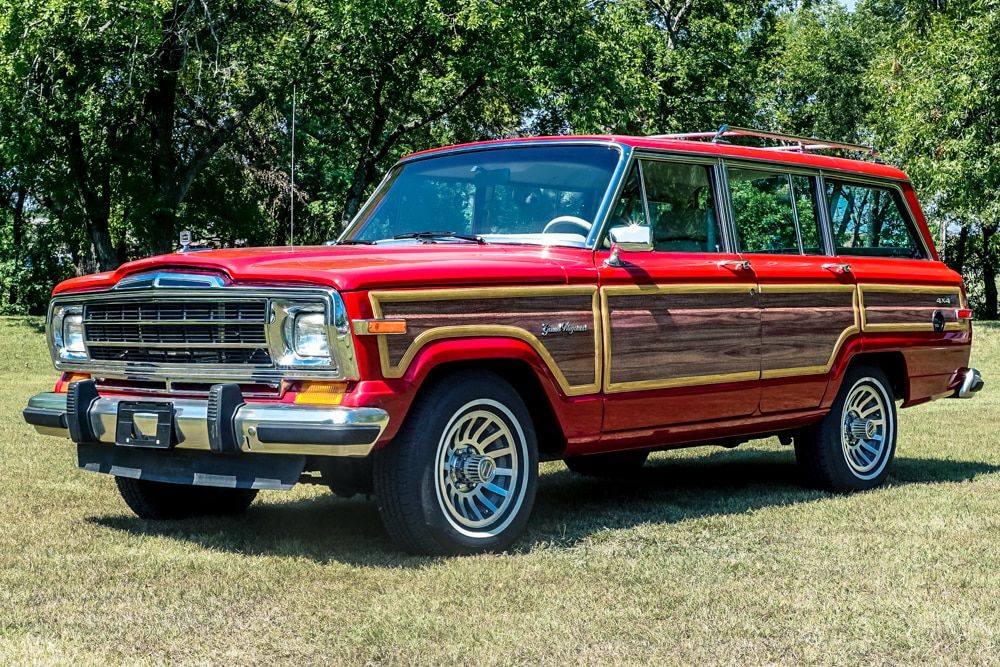 Related Articles...