This will make the criminals tremble in their Nikes…
---
Imagine this: a criminal tries breaking into a Dodge Hellcat, but while his back is turned a police officer behind the wheel of a Ford Mustang Mach-E silently creeps up on him. Just as the cop reaches for the door handle, the passenger-side front tire snaps a twig on the road, alerting the would-be thief to the police presence. He takes off on foot, running as hard as he can down the sidewalk, but the instant full torque from the Mach-E catches up with ease. Then the battery runs out from the sudden hard acceleration and the car thief slips off into the night.
Look at the fun duties the Mach-E police car could be pulling here.
The above scenario could become reality if Ford has its way. The Blue Oval, which supplies a lion's share of police vehicles in the United States, outfitted a Mustang Mach-E as a cop car for the Michigan State Police 2022 Model Year Police Evaluation. If successful, the idea is electrification will take over police departments all over.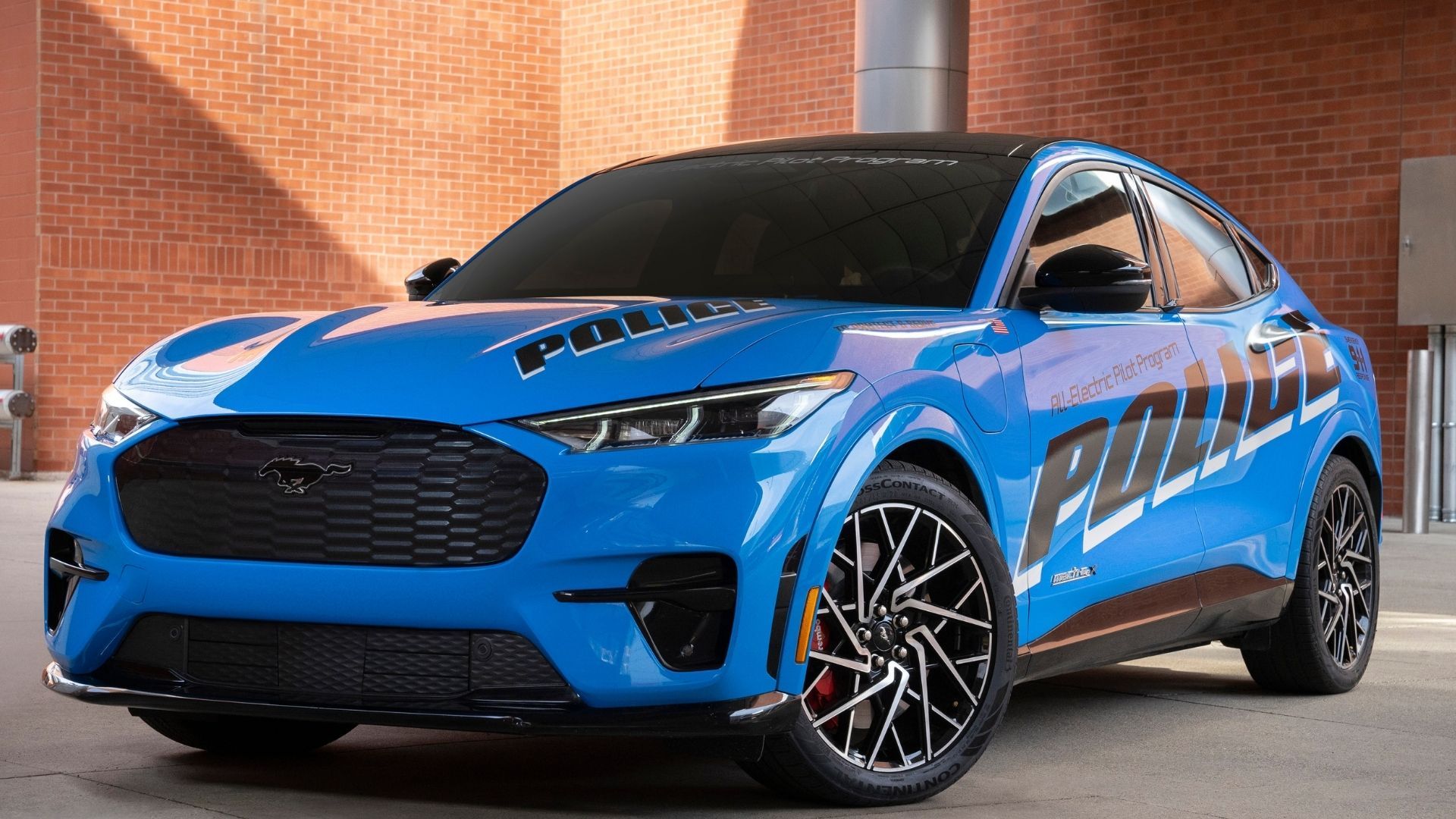 Instead of using the Mach-E, which is a little spendy for most municipalities, Ford would develop a purpose-built electric police vehicle. There are police agencies around the world which supposedly want such a thing, mainly because the chief is about to get involved in politics.
Remember when the Los Angeles Police had a fleet of BMW i3s? They weren't pursuit-rated and that wasn't necessary because criminals would be laughing so hard they couldn't run away. Some Tesla Model S sedans have also pulled police duty, although not without some complications. For example, one Model S was involved in a pursuit a few years back but had to break it off because the electric car wasn't recharged by the previous shift. Sure, it can happen in a gas vehicle, but since recharging an EV takes so long, it's seen as more of chore, increasing the likelihood it will be skipped.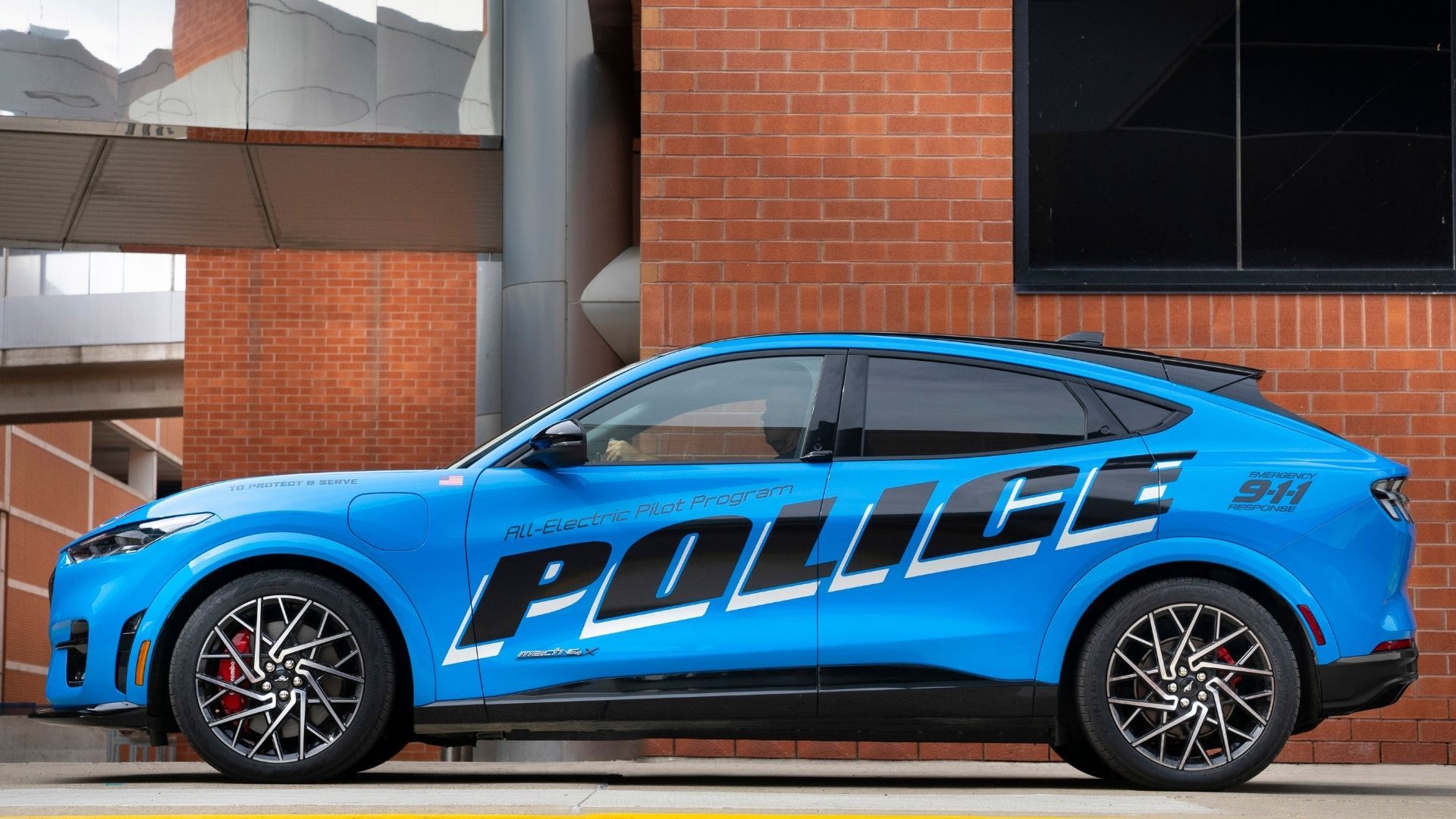 Already, automotive sites across the internet are applauding this move while demonstrating they know nothing about police work. This is really all about making Ford happy so they keep getting their press pool vehicles to test out, so we get it. Thankfully, we don't have to worry about such things, allowing us to call a spade a spade.