Car theft in L.A. County has increased 18 percent since this time last year.
---
The year 2020 has been one for the record books, and it has likely changed what we consider normal from here on out. In a time that should have us coming together - at a social distance, of course - has been tearing our nation apart. According to the Los Angeles County Sheriff's Department, data shows that car thefts have increased in the county during the pandemic. According to the Taskforce for Regional Auto Theft Protection (TRAP), a 24-year-old man named Jose Enrique Esquivel is accused of stealing more than a dozen cars singlehandedly. As of right now, we are looking into what makes and models of the cars he stole over the two month period.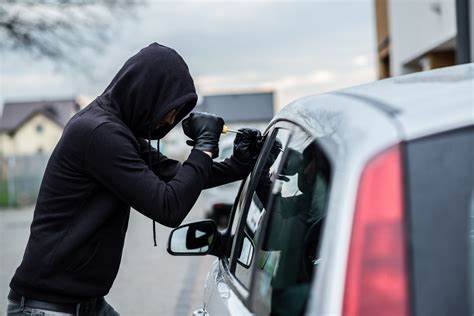 "He [Esquivel] would commit crime number one and then because of the zero bail policy, he was naturally released due to the pandemic. Within days or sometimes hours of being released from police custody, he would turn around and commit the exact same crime," said Alex Karkanen, a Deputy District Attorney with TRAP.
Esquivel took advantage of the zero bail policy that has been put in place to commit the same auto theft crime over and over again. In the course of two months, he had stolen at least 14 cars. All of the cars were within the city limits of Los Angeles in the areas of South East Los Angeles County, and the victims were said to be of "modest incomes", according to the LA Sheriff's Department.
"Suspect Esquivel showed little regard for the owners of these vehicles. They many times depended on these stolen vehicles as their sole means of transportation," said Captain Martin Rodriguez, the Project Director for TRAP.
Over the course of a year, car theft has increased about 18 percent in LA County. especially between March through June when the pandemic first reared its ugly head and people have been on restrictions due to COVID-19.
At the moment, Esquivel faces multiple charges and is being held on $610,000 bond. Anyone who believes they may be an additional victim of Suspect Jose Enrique Esquivel is asked to call  TRAP at 800-299-8727.
Source: FoxLA