The Delhi-based gang is known for stealing high-end cars.
---
Three men were placed in custody by Hyderabad police after the Delhi-based gang stole a Ferrari worth $268,000 (RS 2 crore or 20,000 Indian Rupree) from a Secunderabad businessman. According to The News Minute, the trio rolled up to the home belonging to Divesh Gandhi while he was away. On June 23rd, the men told Ghandi's family that Divesh sent them for the car, and they then handed over the keys to the five-year-old Ferrari.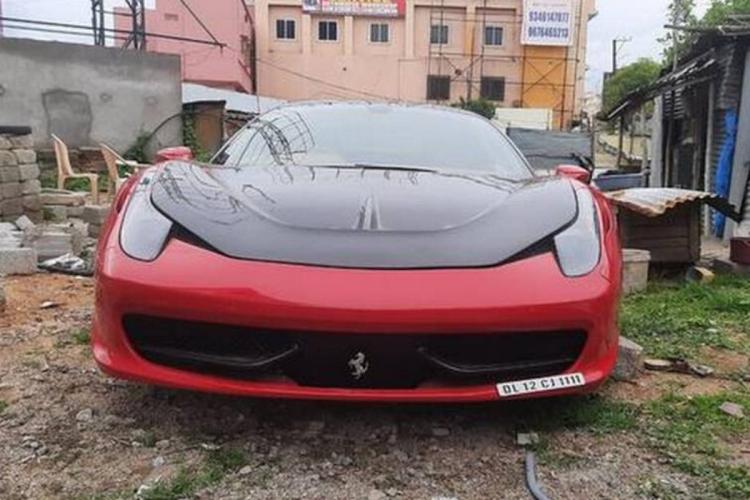 Once the men made off with the high-end exotic, the family then realized they were deceived into giving away the keys and visited the Karkhana police station to make a report. Within 48 hours, cops were able to locate the Ferrari in Tolichowki by utilizing CCTV footage, and then they moved in to arrest agent Neeraj Sharma from Hyderabad, along with the other two Delhi men from Bhupender and Saddam.
Divesh bought the Ferrari last year in 2019 from a woman in Kerala, but it still was registered in Delhi. Hyderabad-based agent Nilesh Sharma tried to work with Divesh to get the exotic car reregistered in his name, and Sharma then sought additional help from another agent based in Delhi, Prince Pathak.
The required registration forms were submitted by Divesh to Nilesh to get the ball rolling. Karkhana Inspector P Madhukar Swamy informed the The New Indian Express that once Prince Pathak received Divesh's paperwork, that he didn't register the vehicle in the appropriate name but instead entered the Ferrari in the system under the name Bilal. According to the report, Bilal is the name of the person who sent the three men to snatch the Ferrari from Divesh's residence.
According to the police, the three men belonged to a vehicle theft gang out of Delhi and currently sit under judicial remand where they have been charged with conspiracy, misrepresentation, and cheating.
Source: The News Minute