There's nothing stealthy about this bright-red, like-new sports coupe!
---
If you're a fan of cars from the '80s and '90s, there is plenty to be excited about these days. The number of low-mileage modern classics out there right now is incredibly vast, and this 1994 Dodge Stealth R/T is a perfect example of this growing trend. With the ultra-low miles and a bright red paint job, this sporty Stealth certainly won't be flying under any radars!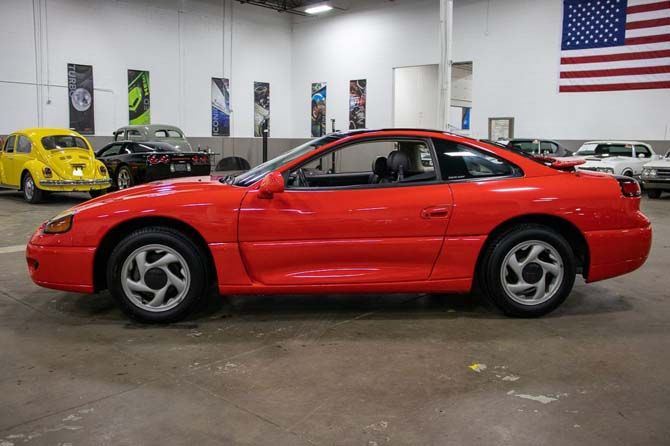 What makes this car really collectible is the fact that it has just 4,316 actual miles showing on the odometer, and it's obviously been well cared for over the years as its overall condition looks like this car just rolled off the showroom floor. This one-owner car is a fully loaded example, and it's been properly stored and maintained over the years. The Fire Storm red paint shows flawless in these pictures, and the factory five-spoke wheels look just as nice. Inside, the black leather interior shows no sign of wear and tear, and it still has the factory Infinity stereo system.
Based on the Mitsubishi 3000GT, the 1994 model year was the first year for the updated Dodge Stealth with its non-retractable headlights. While you could get a Stealth R/T with the neck-snapping 320-horsepower turbocharged engine, this one has the naturally aspirated 3.0-liter DOHC V6 paired to a five-speed manual gearbox.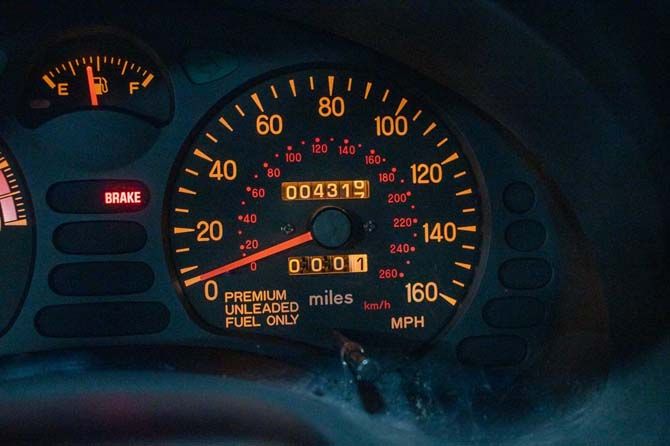 While this 1994 Dodge Stealth isn't the more powerful (and more desirable) twin-turbo model, it is an affordable modern classic with GR Auto Gallery asking $25,900 for this like-new sports coupe. You definitely won't find many of these cars out there in better condition.