And it does so with the kind of performance you'd expect…
---
Few cars out there are as inspiring as the Ford GT40 Mk IIs used to sweep the podium at Le Mans in 1966. After all, we've been treated to all kinds of documentaries, the Hollywood movie Ford v Ferrari, and plenty more nostalgia surrounding the race cars. Now Hennessey Performance is getting in on the action with its newly-revealed Legend Edition Mustang GT.
Check out what Hennessey has done to the Hellcat Redeye here.
Wearing the livery from car No. 2 which was piloted to first place, it's a vehicle many instantly recognize. The Ford Mustang GT looks great in black with the white graphics, which immediately make it clear this isn't just another at-home modification job. Anyone who looks closely at the interior will see the Hennessey details and know this pony doesn't just look good, it's pushing serious performance.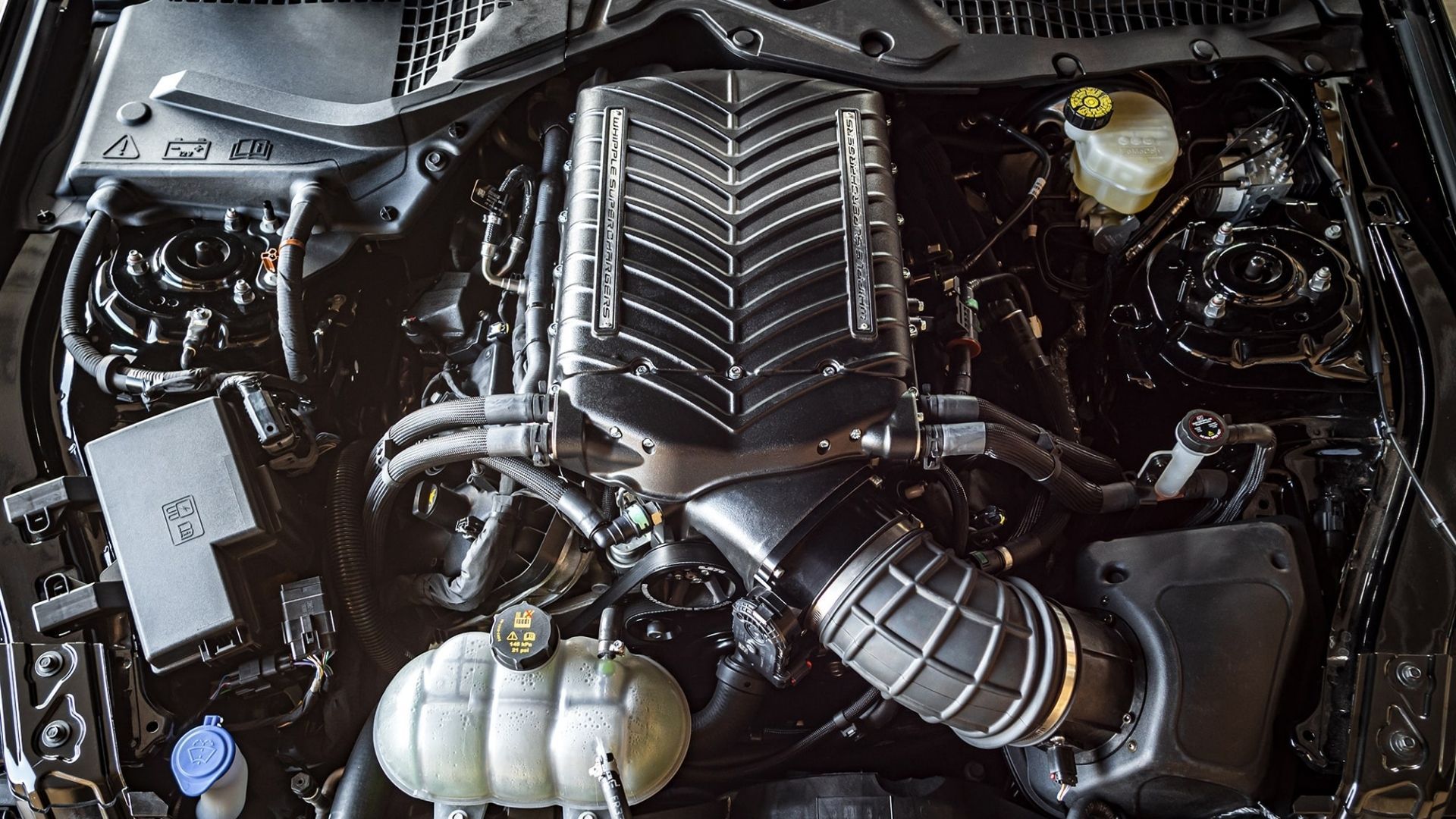 To really push the 5.0-liter Coyote V8 to new heights, Hennessey bolted on a 3.0-liter supercharger, which seems pretty extreme. An air-to-water intercooler system, upgraded fuel injectors and pump, high-flow air induction system, and dyno calibration help push output to a scorching 808-bhp at 7,200 rpm. Torque is also up dramatically at 677 lb.-ft. at 4,500 rpm, ensuring you get some nice launches and can keep pulling hard down the track.
Hennessey says the Legend Edition Mustang GT can do 0-60 in just 3.3 seconds and the quarter mile in 10.7 seconds at 132 mph. Plus, the top speed is somewhere over 200 mph. With that kind of acceleration and speed, stability is always a concern. That's where the CarbonAero rear spoiler with gurney lip, CarbonAero front splitter, CarbonAero side sills, plus a lowered suspension come into play. Those black 20-inch alloy wheels are wrapped with Michelin Pilot Sport Cup2 tires which can handle the extreme performance of a car this caliber.
Just like with any Hennessey Performance offering, these Legend Edition Mustang GTs won't come cheap. There will only be 50 made, so if you want a crack at one you'll need to have plenty of cash in hand while moving fast.