This is one of the most epic two-wheeled journeys we've seen.
---
You've no doubt heard of the ice roads in northern Canada, made famous by the TV show Ice Road Truckers. Before the whole COVID-19 pandemic, a group of riders decided to make an epic journey from Fort McMurray in Alberta, Canada northward to Fort Smith, North West Territories. To make the trip, the group had to ride mostly on Canada's winter ice road network.
While fun was a factor in planning this trip, it was also for a good cause. The riders had decided to use the journey as a way to raise money for a northern Alberta emergency helicopter foundation called Local Hero. We always approve of gearheads leveraging their enthusiasm to support organizations serving the community.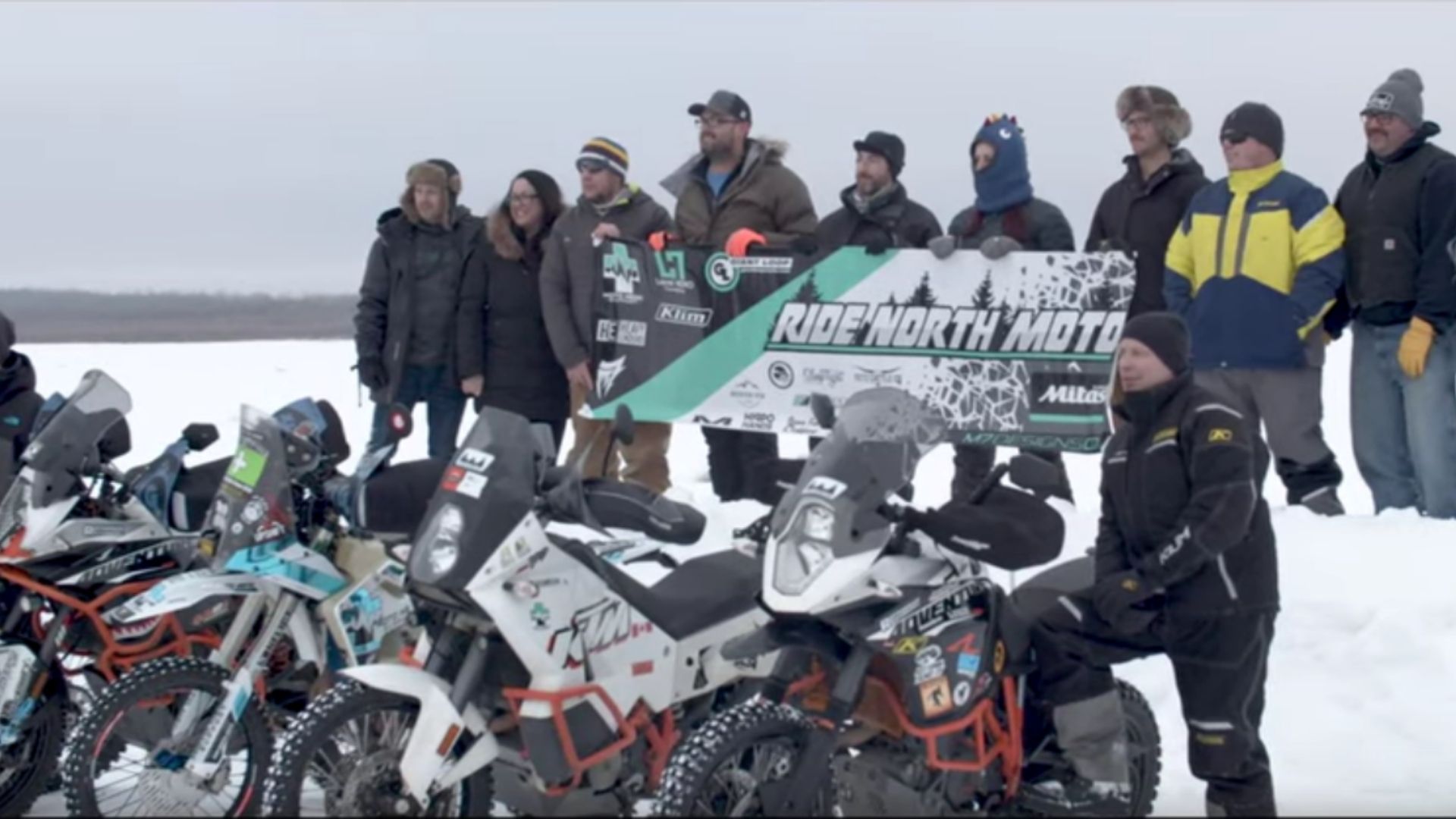 As you might imagine, these guys made some special modifications to their motorcycles for this brutal trip. Studded tires are a must since it's not a matter of handling well and getting traction to the drive tire when they hit ice, which is the concern for those brave enough to ride in winter conditions where it snows.
The bikes also have wind deflectors, helping keep some of the frigid air from hitting the riders head-on. Hand warmers kept the extremities from growing too cold since gloves can only do so much. These guys also had the luxury – or maybe in this environment it's more of a necessity – of heated visors, or else they could have not only fogged up but also collected ice and made seeing ahead difficult.
Before you think these guys are amateurs, some of them have been making this ride for a few years. They know what they're doing, plus most of them are Canadian, so dealing with some sub-zero temperatures is just what they do.
If you don't know, to create these ice roads, the Canadian government pumps water out of nearby aquatic bodies, channeling it into cut avenues like shallow canals. Of course, that water quickly freezes, creating a flat ice surface. It's a unique opportunity to travel on the ice roads, because some parts of northern Canada are only accessible via the frozen highways.