This would be cool to check out…
---
A Hot Wheels museum has opened in Maryland, containing one of the most valuable collections in the world. In a space of about 4,000 square feet are the diecast cars collected by Bruce Pascal, a commercial real estate agent in Washington, D.C. The man has amassed over 7,000 items including the rarest Hot Wheels car in the world.
Check out a collection of 30,000 Hot Wheels here.
That rarest Hot Wheels is the 1969 Beach Bomb Volkswagen Type 2. It's a prototype Mattel decided wasn't stable enough on the plastic tracks, says Pascal. The man also has snatched up wooden prototypes for the toy cars, original blueprints, and toys that were sold in other countries.
Not everything in the museum is toy-sized. Pascal acquired a 1913 Ford Model T hotrod that won the coveted America's Most Beautiful Roadster award in the 1964 Grand National Roadster Show. That very car was used by Hot Wheels several years later, the toy version called the Hot Heap. With that connection to the brand, Pascal had to add the vehicle to his collection.
Pascal says his family thinks he's "crazy" for being so obsessed with Hot Wheels. Considering people visit his museum and have a blast, even if he is crazy the man is in good company. He keeps on hand some Hot Wheels to trade with kids who come in with their own growing collections, hopeful to keep the passion for the diecast cars alive well past his time.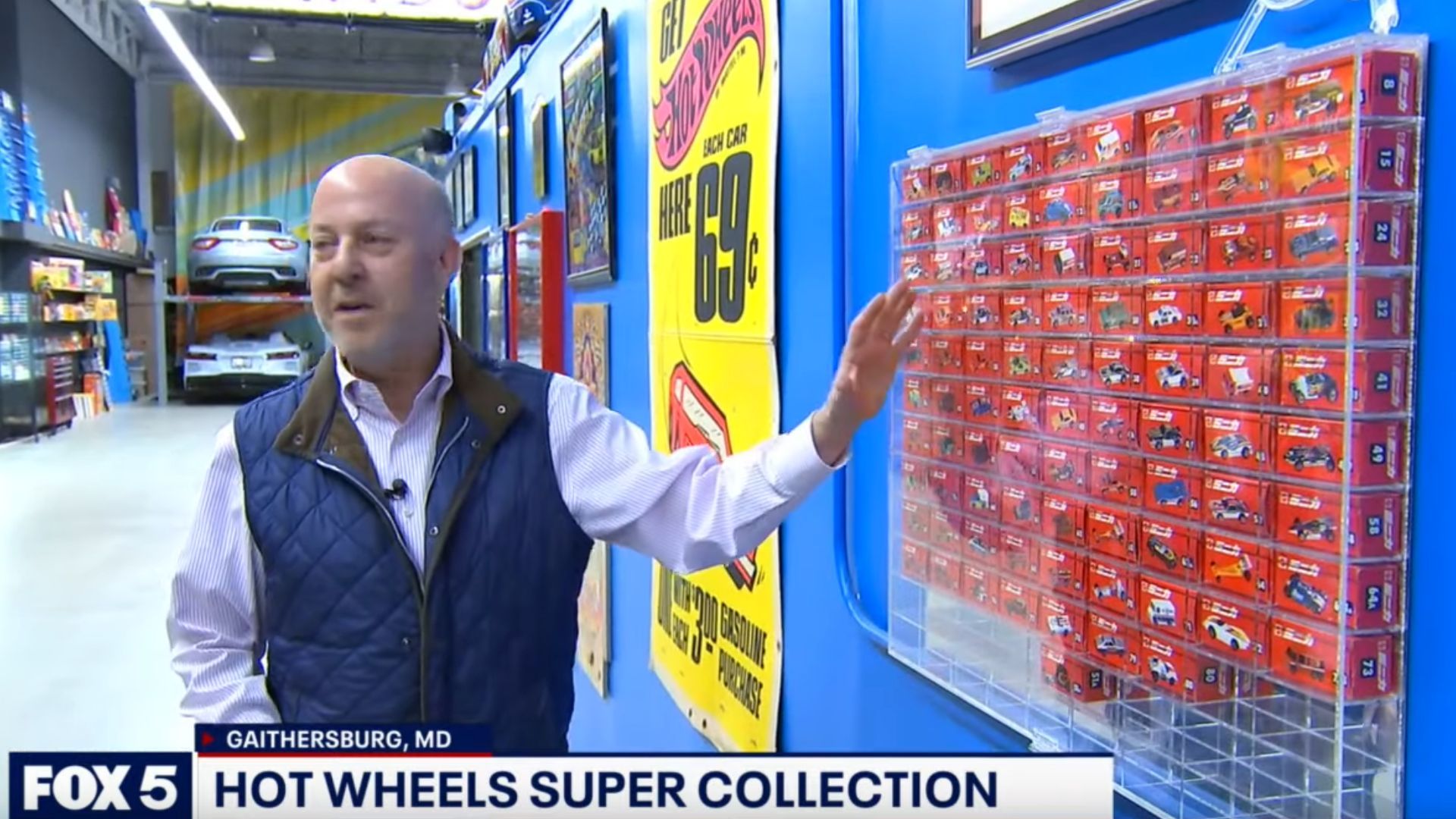 The Hot Wheels museum isn't open often, but Pascal says he will unlock the doors some Sunday afternoons. If you're in the area of Gaithersburg, Maryland you might want to reach out to him and ask if you can check out his amazing collection.
Source and images: Fox 5 Washington DC