Mike Zarnock has the world's largest Hot Wheels collection, a record he's held for nearly two decades.
---
30,000 cars are kept inside 2,500 square feet of storage space in his home owned by Mike Zarnock. He estimates that he spends about $10k a year on the Hot Wheel brand as a super fan, on accessories like socks, sunglasses, toothbrushes and underwear. He's something of a celebrity in the community of toy car collecting.
Zarnock started collecting cars as a child, and when he met his now wife, Christina, back in 1988, he brought his cars on their first date. The two now have two grandkids and his kids and grandkids inherited his passion while playing with them growing up.
"I have spent the past 50 years trying to buy back my childhood with collecting.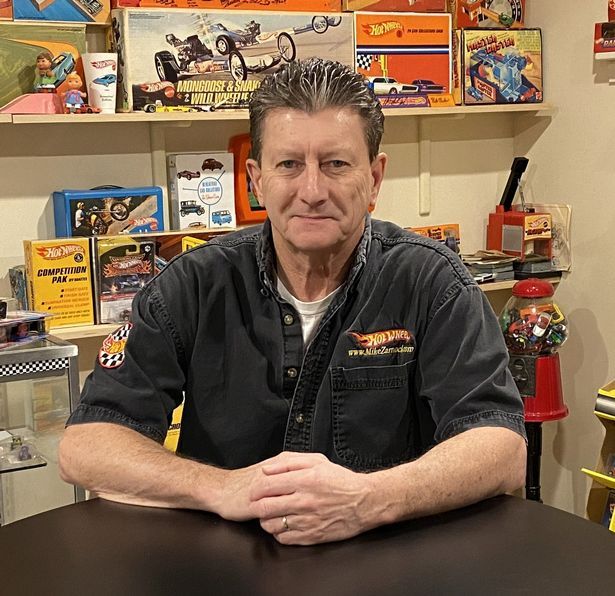 "It brings me back to a point in time where I don't have to be the grown up, I don't have to be in charge, be responsible; back to that time where all I had to do was make my bed, and I would get my allowance and go buy more Hot Wheels cars.
"I'm ten years old again when playing with my granddaughter."
Zarnock got the Guinness World Record in 2003 when he counted up 3,128 cars. "It meant everything. I have this monster certificate on my wall that says I have the largest Hot Wheels collection in the world, it's an amazing feeling."
Mike now has over 30,000 different cars.