Just 1 of 246 big tank examples equipped with heavy-duty brake and suspension.
---
Bought in California back in 1966 by Tom Mazzola, this 1962 Chevrolet Corvette Big Brake Fuelie is a rare gem. When we say rare, we mean that it is just 1 of 246 examples equipped with the larger rare fuel tank, as well as heavy-duty brake and suspension components. Not long after picking it up from his local dealership, the SCCA racer revealed that this was a "Sebring" car given factory race-ready components thanks to Corvette Engineer Zora Arkus-Duntov. With plenty of racing history in Southern California and along the West Coast, this fine example of a '62 Corvette Big Brake Fuelie is being offered by GT Motor Cars.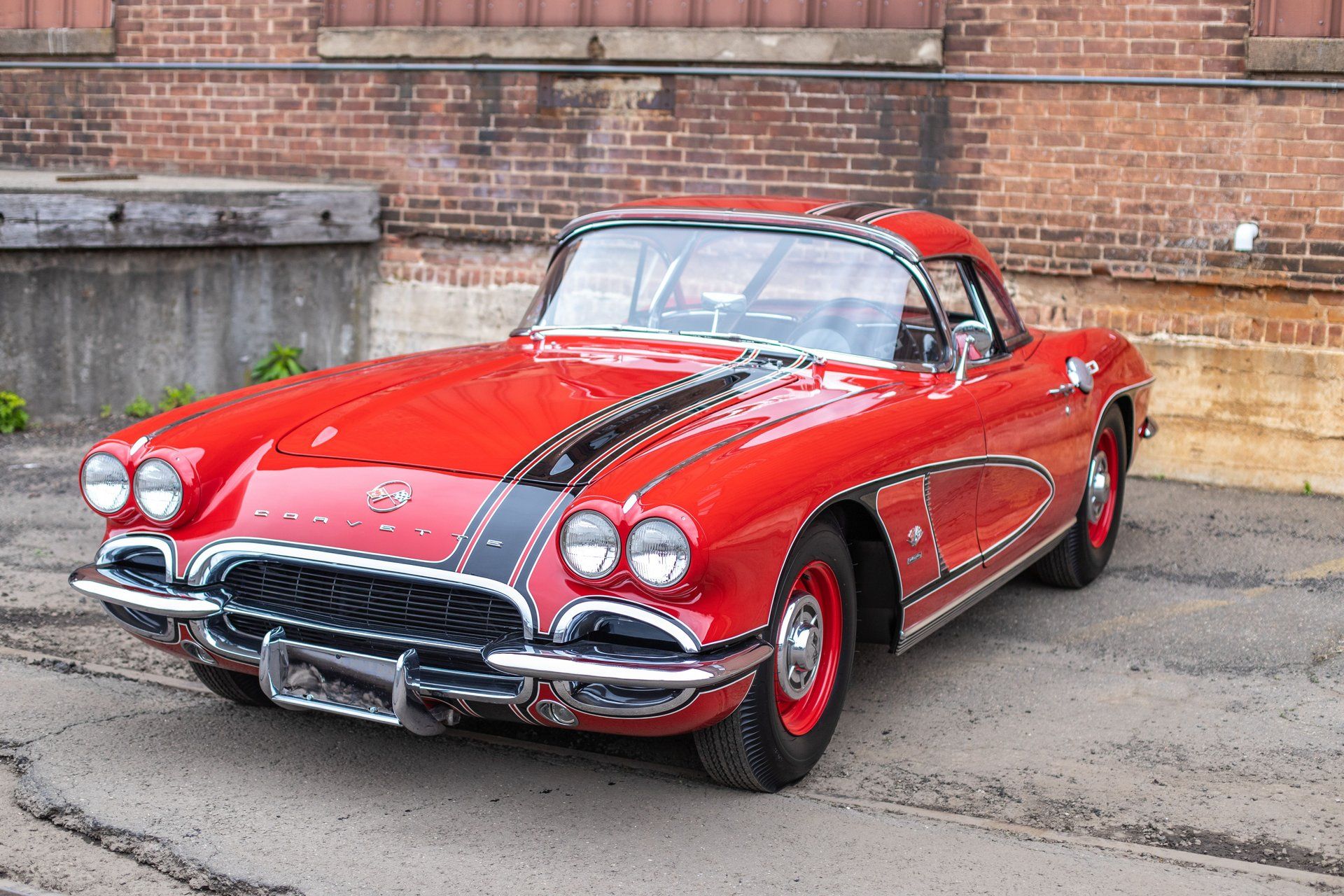 This car is a predecessor to the "Z06" option that started in 1963, and this gem has been featured in plenty of Corvette publications. Even more, it was involved in several NCRS displays and was a part of the 50th anniversary with the National Corvette Museum.
Given a complete and meticulous restoration when fellow racer Gene Layne bought the Corvette in 1976, the original fiberglass was sprayed in its original color of Roman Red with black scallops in quality Ditzler paint. Special wheels were fitted to the the exterior for the HD Brakes.
One of just 246 given the "Big Brake" option in 1962, the 'Vette is powered by a Rochester fuel-injected 327-cubic-inch V8 engine backed by a 4-speed manual T-1o transmission that twists a Positraction rear end. With the fuel injection, solid-lifter "Duntov" camshaft, and the 11.25:1 compression, the horsepower was bumped from 315-hp at 6,000-rpm to a healthy 360-hp.
This example was a special order to be equipped with an extremely rare 24-gallon big tank, which meant that it was available in auxiliary hardtop instead of the standard soft top because tank fitment used some of the storage area. In addition, heavy duty brakes and special steering package came with special shock absorbers, finned brake drums, cooling fans placed internally that are fed by air scoops and deflectors on the front brakes, air scoops on the rear, metallic linings, and a quick-steering adaptor.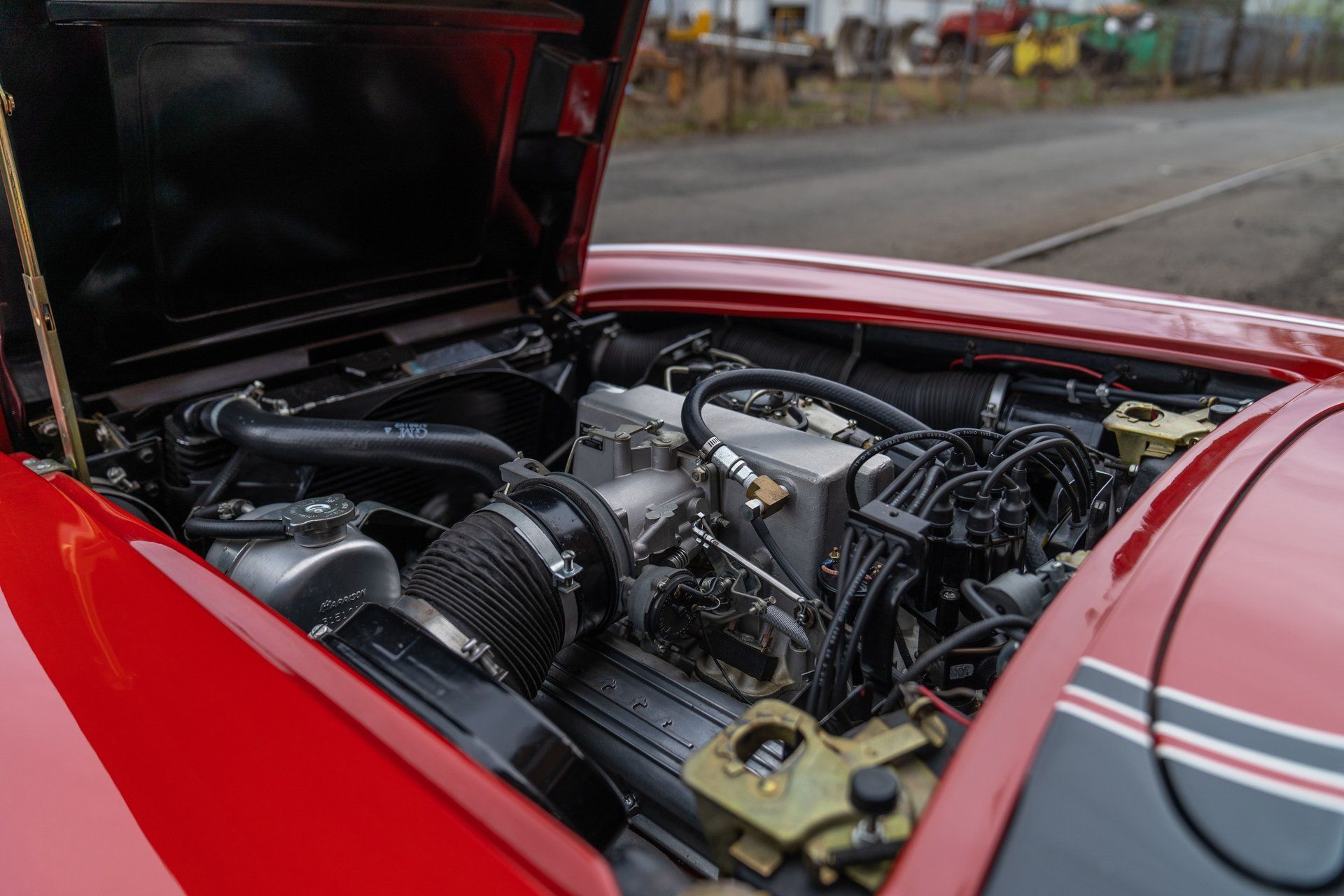 This car shows just how its first owner Tom Mazzola raced it, and it has been to plenty of NCRS events along with the 50th anniversary celebration held in Nashville. If interested in this rare 1962 Chevrolet Corvette Big Brake Fuelie, contact GT Motor Cars today and make them an offer. The sale also comes with complete owner history.
Read More Corvette News Here...