These vehicles all have crazy low miles, but they aren't exactly the typical collector cars you might expect.
---
Low-mileage classics are some of the coolest vehicles out there as they are essentially a time capsule of what cars were like decades ago. Some examples, like this 1990 Corvette ZR-1 with just 92 miles on it, make sense to be tucked away due to the car's significance, but we've also see a growing trend insane prices for regular vehicles with low miles like a 1985 Chevy pickup with 589 miles that sparked a bidding war before selling for $84,500. We've found 11 of the coolest cases of low-mileage modern classics up for sale, and some of these will certainly blow your mind.
Interestingly, of these 11 low-mileage vehicles eight of them are either first- or final-year examples of their respective model.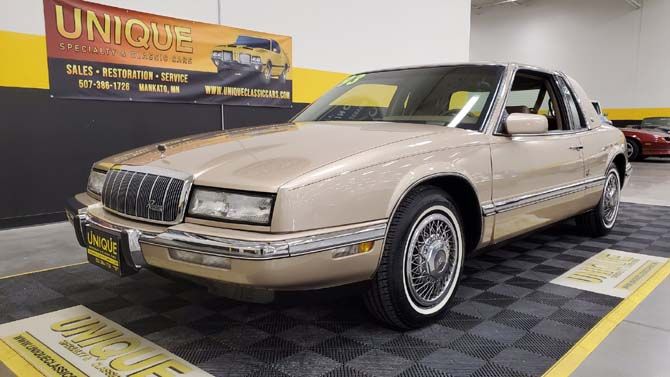 To some, the 1993 Buick Riviera could be considered collectible since less than 5,000 units were sold in the final year of this Riviera body style, but what makes this particular car so special is its mileage and condition. With 46,618 miles on it, this 27-year-old Buick has survived in amazing condition from its tan paint and vinyl roof to the leather interior with the lovely '90s-era digital gauges. If this Buick strikes your fancy, it's being sold for $11,900.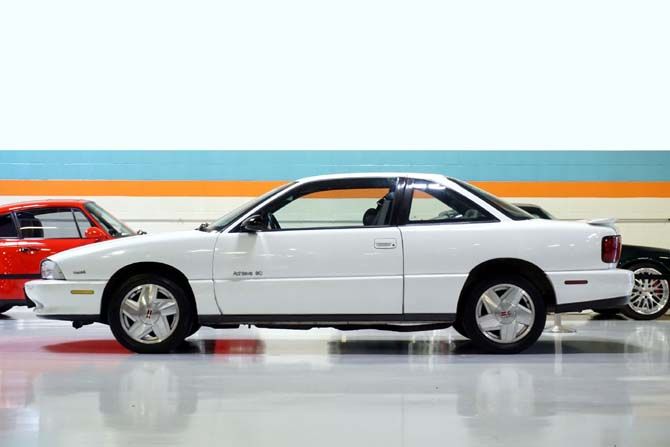 There is literally nothing rare or exciting about the Oldsmobile Acheiva, but this two-door compact is still surprisingly cool thanks to its overall condition. The 1992 model year was the first year of the Acheiva, and this 1992 Oldsmobile Acheiva SC has just 43,899 miles showing on the odometer. You can buy this low-mileage example of a '90s era compact for $11,990.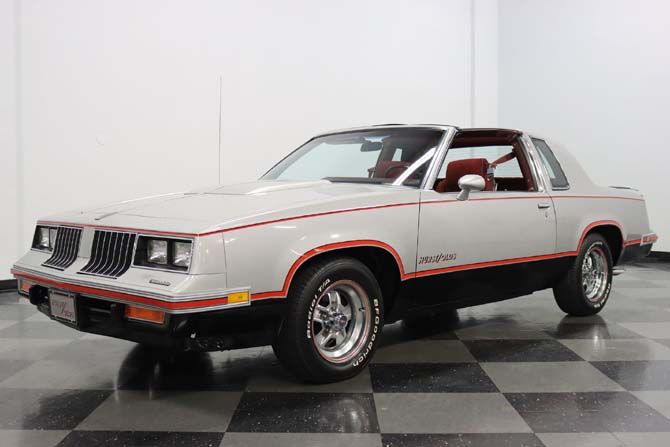 The 1984 Oldsmobile Cutlass Supreme Hurst/Olds is a low-volume '80s car that some probably forecasted to be collector's items, and even though this one survives with 37,269 original miles (a little over 1,000 miles per year since new), it has been driven enough to be enjoyed as well. These cars were created to celebrate the classic Hurst/Olds cars, and all of the 1984 models featured silver-over-black paint jobs with a three-stick Lightning Rods shifter. The listing says that only 1,500 Hurst/Olds were equipped with sunroofs like this car, which is being sold for $26,995.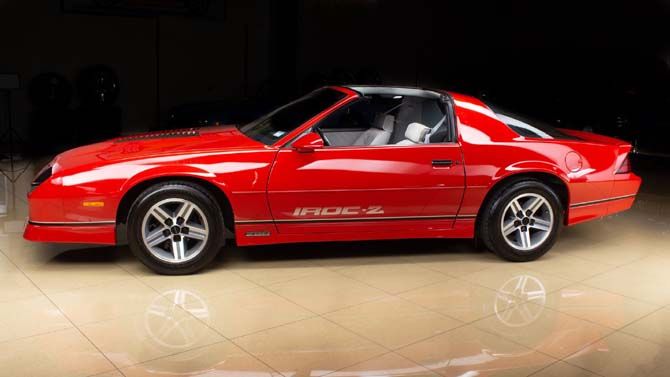 One of the most iconic cars of the '80s is the Camaro IROC-Z, and this well-preserved example is a throwback to the Reagan era. With only 29,828 miles on the odometer, this 1987 Chevrolet Camaro IROC-Z has survived in immaculate condition thanks to being stored in a climate-controlled garage. The original Bright Red paint job looks incredible, and the overall quality of the interior is just as nice. No price was listed, but you can click HERE to make an offer.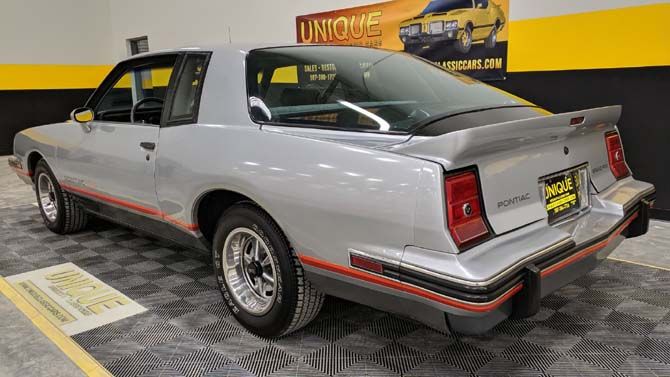 Back when Pontiac was still around and NASCAR actually raced stock cars, the 1986 Pontiac Grand Prix 2+2 was the brand's version of Chevrolet's Monte Carlo SS Aerocoupe – both cars were an answer to Ford's streamlined Thunderbird racecar. A little over 1,000 examples of the Grand Prix 2+2 were built, and you can find many that survive today with low miles. This one has just 28,816 miles on it, and it's being sold for $18,900.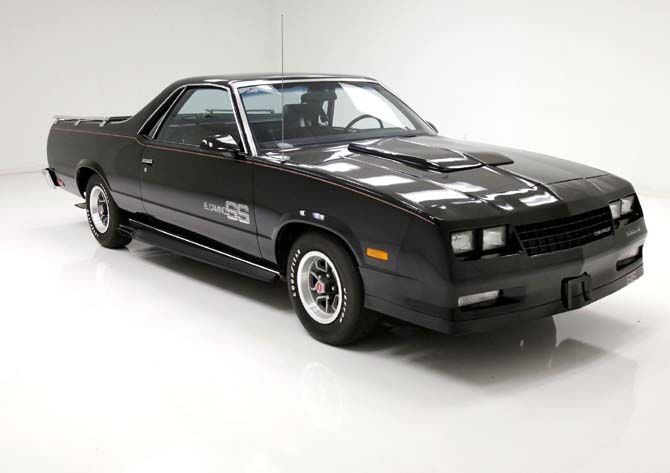 Although the fifth-generation El Camino shared a design with the Monte Carlo coupe, the pickup truck never got the bold styling of the sporty Monte Carlo SS. That's where Choo-Choo Customs comes into play as the company created an SS appearance package that added the Monte Carlo SS front end with quad headlights as well as a body kit that included side-outlet exhaust. This 1986 Chevrolet El Camino Choo-Choo conversion is a beautiful two-owner car with 17,773 miles, and it's being sold for $28,900.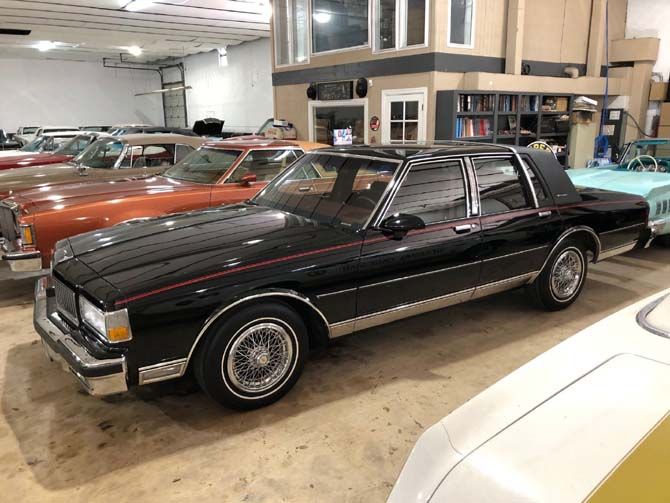 Other than being the final year of the square-body Caprice, this 1990 Chevrolet Caprice LS Brougham wouldn't be very special if not for the 12,150 showing on the odometer. While these sedans were more likely to be seen as police cars and taxi cabs, this one would make for a different kind of show car as the Radwood effect continues to spread. Everything from the paint to the tires are original on this Caprice, and it is fully loaded with all the bells and whistles including the F41 special handing suspension. This sedan is selling for $28,500, and we're sure that it will have plenty of interested eyes.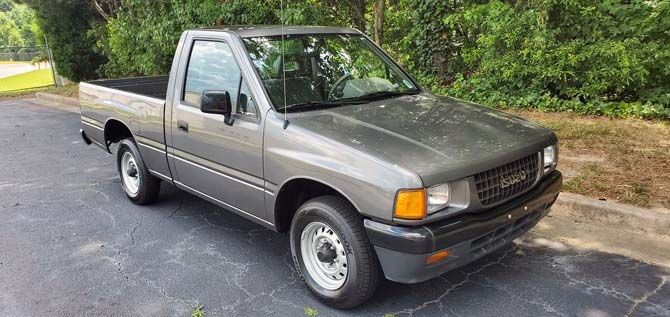 Back in its day, this 1993 Isuzu Pickup was just another base model compact truck, but today it survives with just 9,969 miles leaving it in incredible like-new condition. This truck was obviously designed for work purposes as it has steel wheels, bench seat and manual transmission and is lacking a radio and air conditioning, but there's no doubt '90s nostalgia will get bids running when this truck goes up for grabs through GAA Classic Car Auctions.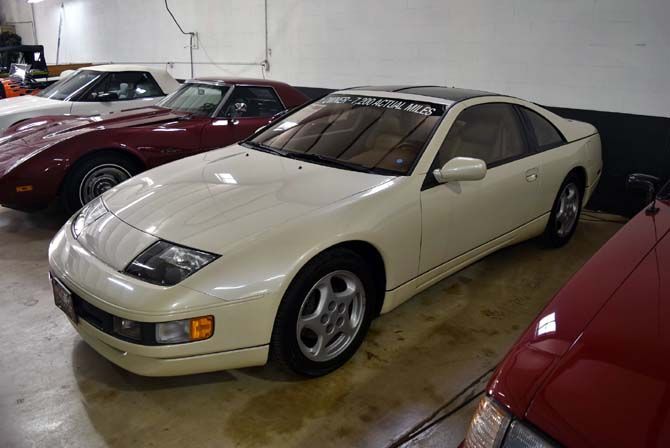 This 1990 Nissan 300ZX is another example of a first-year model being preserved with incredibly low miles. This one-owner car might not have the twin-turbo engine or manual transmission, but it has just 7,200 original miles and is a beautiful specimen of the Z32-geneartion Nissan Z car. Due to its ultra-low miles, this Z is being sold for $35,000.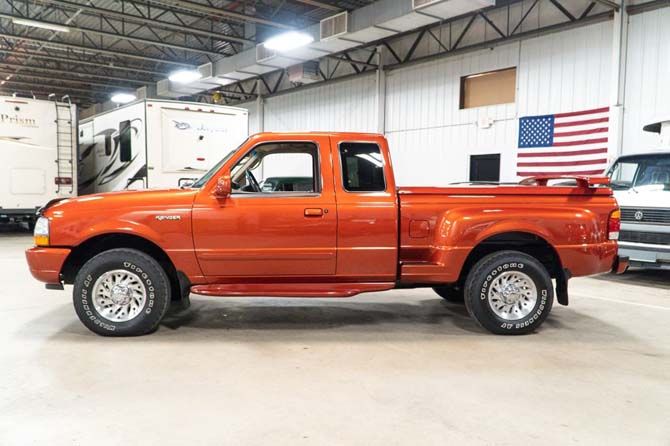 If you thought that 1993 Isuzu Pickup was nice, then check out this 1998 Ford Ranger. This truck is unique in that it was built by Ford for the SAE Conference and later used for internal reviews and environmental testing by Ford before being sold to its first and current owner with 643 miles. The flareside 4x4 Ranger has racked up many more miles since then as it has just 5,270 miles on it today, and it is the most customized vehicle on this list with a bug deflector, side steps and body-colored tonneau cover with a spoiler. This Autum Orange Metallic 1998 Ford Ranger is being sold for $20,900.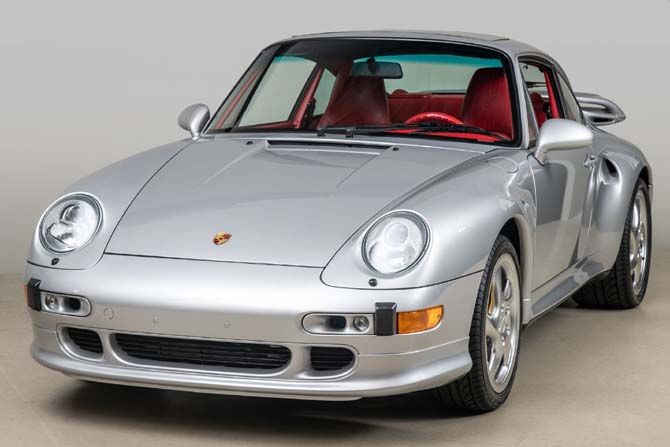 Of all the low-mileage cars on our low-mileage list, this 1997 Porsche 911 Turbo S is, by far, the most collectible. Not only did the 1997 model year mark the end of the line for Porsche's air-cooled 911, the 993 generation was sent off with a powerful Turbo S model that was limited to just 183 units built. On top of that one-two punch of rarity, this one survives today with just 1,416 actual miles! No price was listed, but you can click HERE to make an offer.