This rig was built for SEMA, and now it's ready for your garage!
---
Starwood Motors is known for making some incredible custom Jeeps, and the Texas-based builder put together this mean-looking Jeep Wrangler JK-8 conversion for the 2014 SEMA Show. This build is equipped with top-of-the-line components everywhere you look, and this show Jeep has only been driven 4,540 miles since its SEMA debut.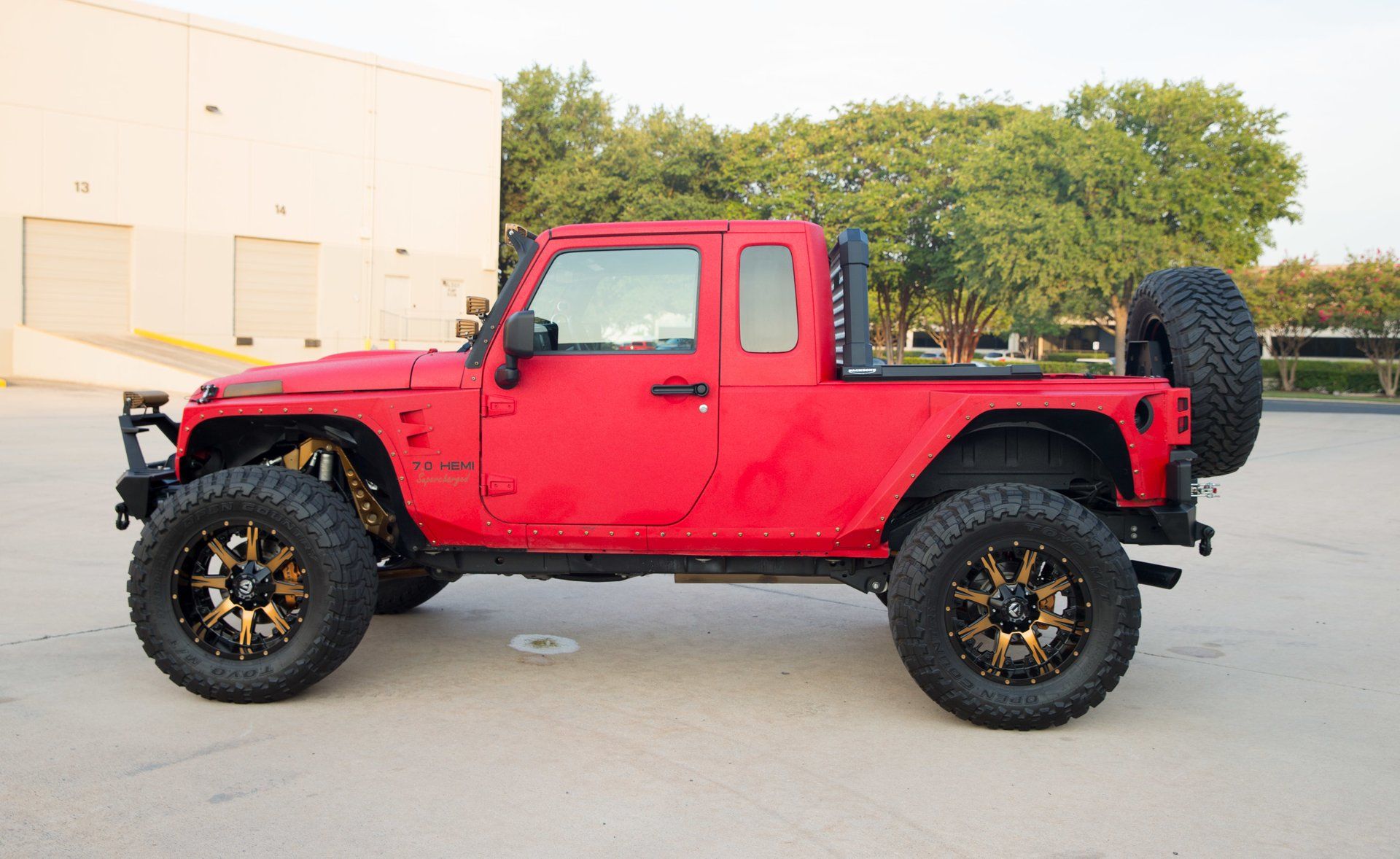 Mopar introduced the JK-8 conversion in 2011 as a way to transform the four-door Wrangler Unlimited into a two-door, extended-cab pickup truck. This Starwood build takes the Wrangler and the JK-8 idea to the highest level starting with a lifted Fox suspension, 37-inch mud tires on 22-inch Fuel wheels and a supercharged 7.0-liter Hemi V8. This Jeep is an absolute monster, and it certainly looks the part.
As if the imposing stance wasn't enough, this Wrangler is finished in an eye-catching Ferrari Corso Rosso with a rugged Kevlar finish and copper accents. The stinger front bumper with a Warn winch means this Jeep is ready to tackle any terrain, while the wood-lined cargo bed and custom headache rack show that this Wrangler is ready for business. Of course, looking at that high-lux interior with quilted leather and custom sound system, this 2014 Jeep Wrangler JK-8 conversion will undoubtedly be relegated to show-car duty its whole life, and it will look darn good in the process!
This fully loaded rig is ready for the ultimate adventure or the ultimate car show (what's more ultimate than SEMA, after all?), and it can be yours through V Fine Motorcars. As you could imagine, this build is a pricey one as it's currently priced at $99,000, but you can click HERE to make an offer on this custom Jeep.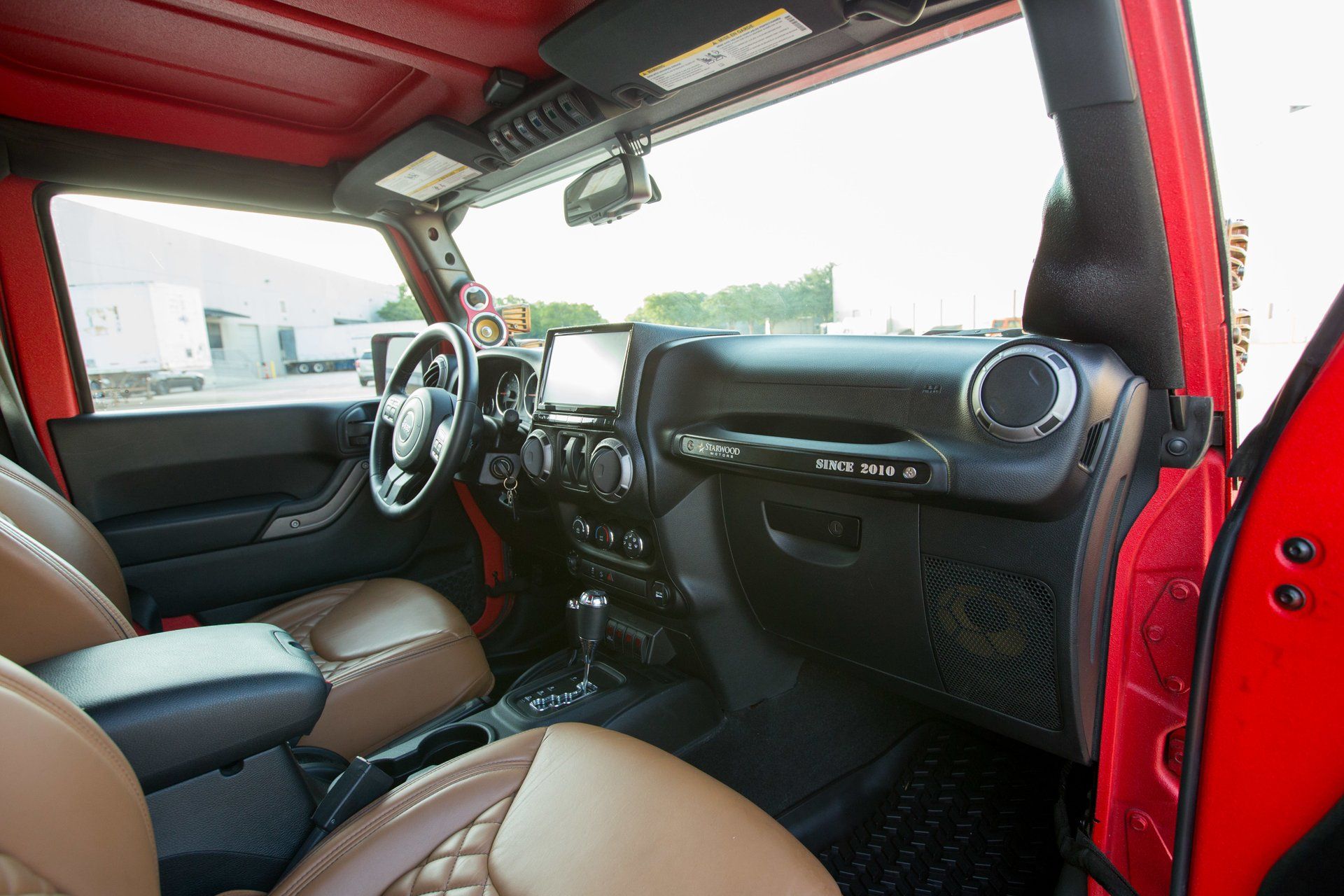 Related Articles...