Wow…
---
A purple Fox Body Mustang wrecked out while ripping down a drag strip at Wilkesboro Dragway in western North Carolina. The incident took place on March 20, the 80s muscle car hitting the guard rail and spewing debris before hitting a pole, which tore the back end off. What was left of the Ford skidded down the drag strip, sparks shooting out from roof scraping on the blacktop, before it finally came to rest.  It was a horrific scene which nobody in their right mind hopes to see unfold at a track.
See how a Nissan 350Z brought a Cadillac dealership to its knees here.
Miraculously, the driver walked away from the crash. However, a 22-year-old woman who was in the crowd next to the track suffered a broken arm. A local report says the woman's arm was broken in 4 different places, which sounds awful. Fortunately, there were no other significant injuries or deaths. This could have been so much worse.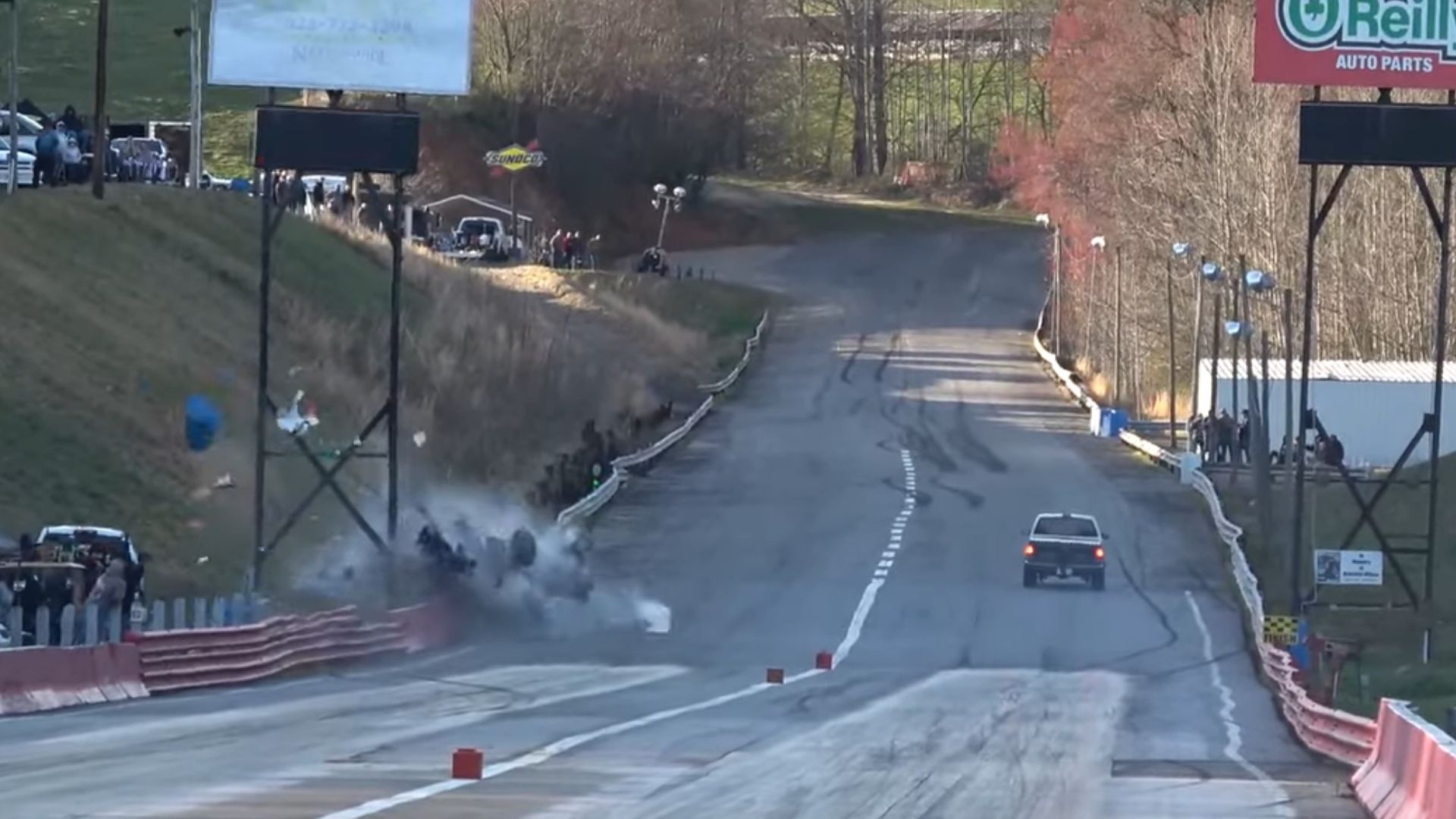 As for the driver, he waved off first responders when they tried to treat him, saying he was fine. He then urged them to check on people in the crowd.
After the collision, a YouTube video shows the rear axle, both wheels and tires still attached, plus part of the driveshaft and rear bumper sitting on the dragstrip. A small crowd helped turn the rest of the car back over, and as you'd expect the damage looks pretty bad.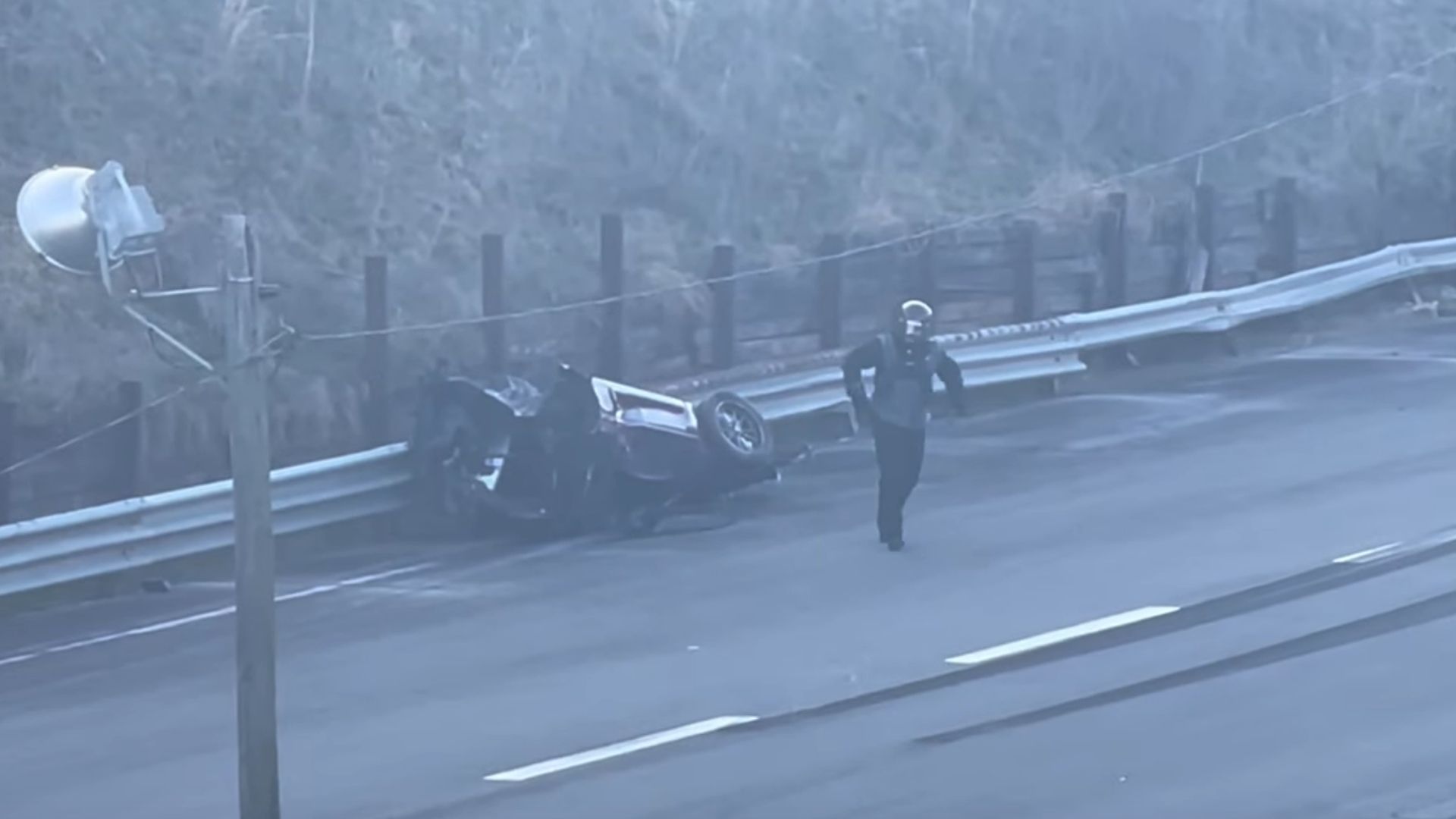 Because of the damage from the crash, Wilkesboro Dragway had to shut down the following day to perform repairs. Both the guardrail and sensors were damaged in the incident. The owner of the facility, Phil Halbedel, told a journalist the Fox Body Mustang was "a poorly-made car."
Wilkesboro Dragway announced in February it is in the process of being sold. The announcement on the facility website says the deal should close sometime in the spring while reassuring everyone the track will run as it always has up until that time. On the site, it claims to be the "oldest operating drag strip in North Carolina." Wilkesboro Dragway will celebrate its 66th anniversary this year.
Source: The Charlotte Observer