But he does it as if he were Carroll Shelby…
---
To some, the Fox-Body Mustang is the most beautiful and perfect pony car ever. To others it's an abomination on wheels. These two camps are going to interpret what Chip Foose does with the classic design differently. Then there are those who just love everything Foose does, even if they aren't fans of the Fox-Body. Plus there are those who hate everything Foose does, even if they love the Fox-Body. Oh, and don't forget the people who are just here for the comments section. Setting the stage for this Foose rendering feels like explaining the origin of WWI.
So, Chip Foose doing this drawing is a little like walking into the O.K. Corral with a Gatling gun, which sounds like a lot of fun. Actually, I'm glad the man has decided to shake things up a little bit, because after turning the first-gen Ford Bronco into a hotrod and smoothing out everything which makes the Lamborghini Countach iconic, I was beginning to worry the man was running out of ideas. After all, the last video he made was of him barely doing anything to a DeTomaso Mangusta.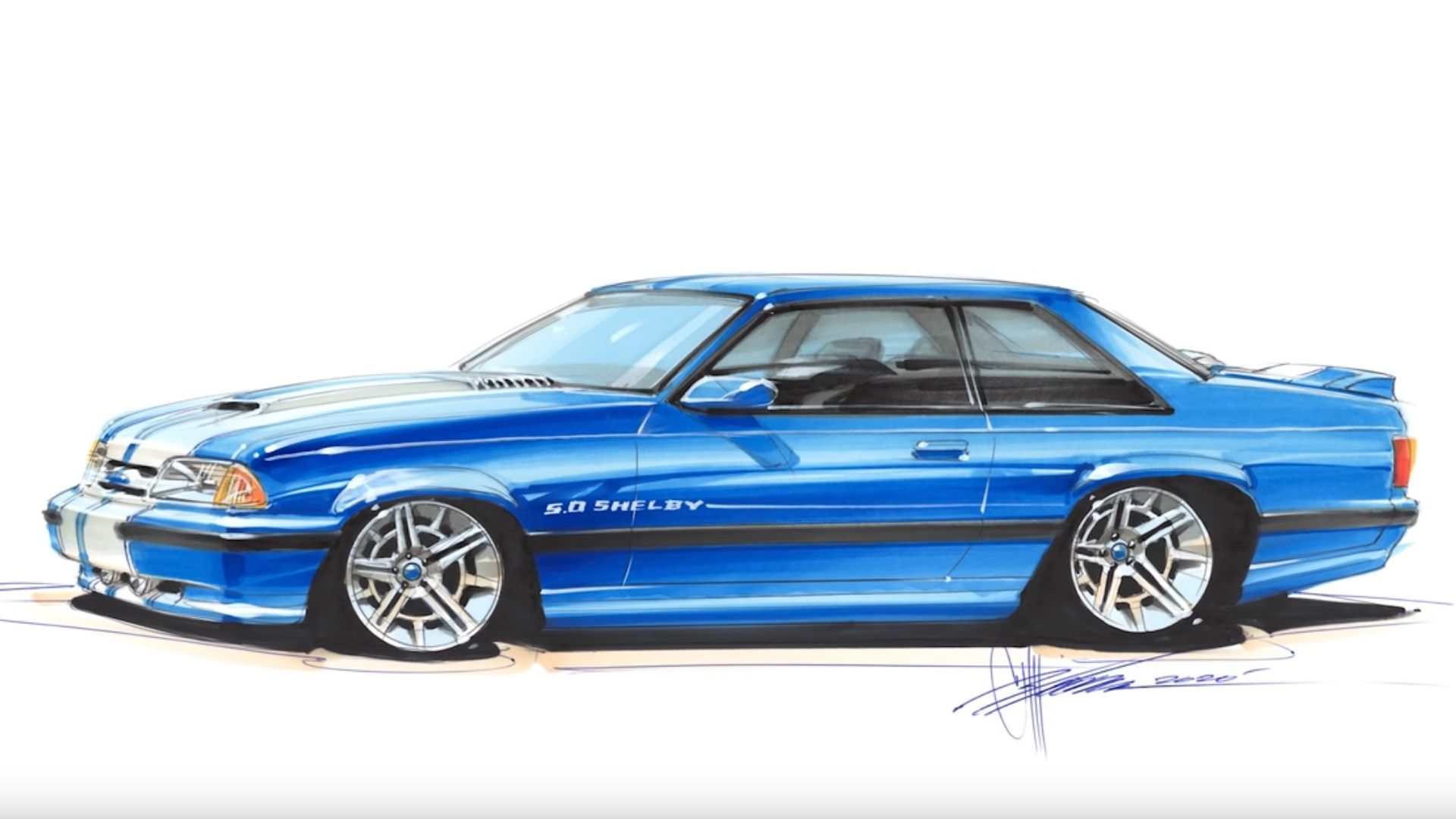 Acting like he's someone else redesigning an 80s classic might have given him new ideas, increased bravery, or I don't know what. Foose does his best to channel the great Carroll Shelby, a move I wouldn't recommend to anyone. But he brings up the interesting question of what if Shelby had stuck with tweaking Mustangs through the 80s? Would it look anything like what Foose has drawn?
Foose admits he thinks the Fox-Body Mustang, particularly the notchback, is a dated and overly-square design. That alone will make people quake in rage or agree wholeheartedly. Do you think he improved on it?