Another one bites the dust…
---
The debate about whether or not fourth-gen F-Bodies will one day become collectibles will likely rage on for years, kind of like the inferno which absolutely torched a Camaro Z28 in Escambia County, Florida on May 30. Luckily, nobody was injured in the blaze, at least according to a local report. The American muscle car, however, didn't fare so well.
Learn more about what's happening in the fourth-gen F-Body market here.
Reportedly, the fire started as the Chevy Camaro Z28 was parked at a convenience store. In other words, it probably had only been sitting for a few minutes, if that, when the blaze was sparked.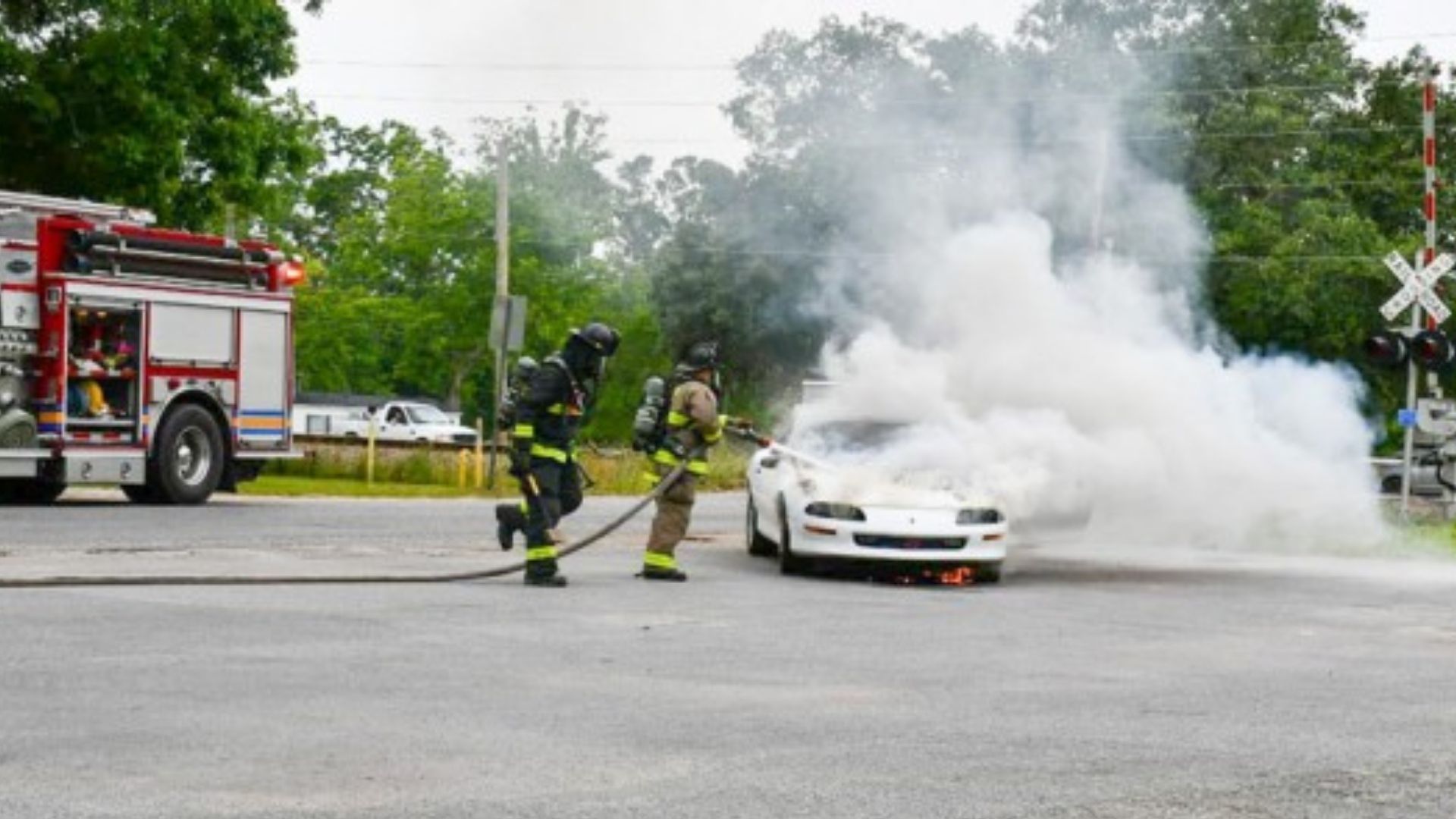 Photos of the incident indicate the fire was localized in the rear portion of the engine compartment. Flames were shooting out of the charred hood right in front of that steeply raked windshield. Everyone can conjecture what the cause of the fire was – nothing is indicated in the report. The location of the flames could indicate a fuel system leak, although it could have been something in the intake or elsewhere.
Since the Camaro looks bone-stock, it likely wasn't due to something malfunctioning from extensive modifications. But then again this might be a sleeper car. Keeping the factory wheels on it would definitely fool just about anyone.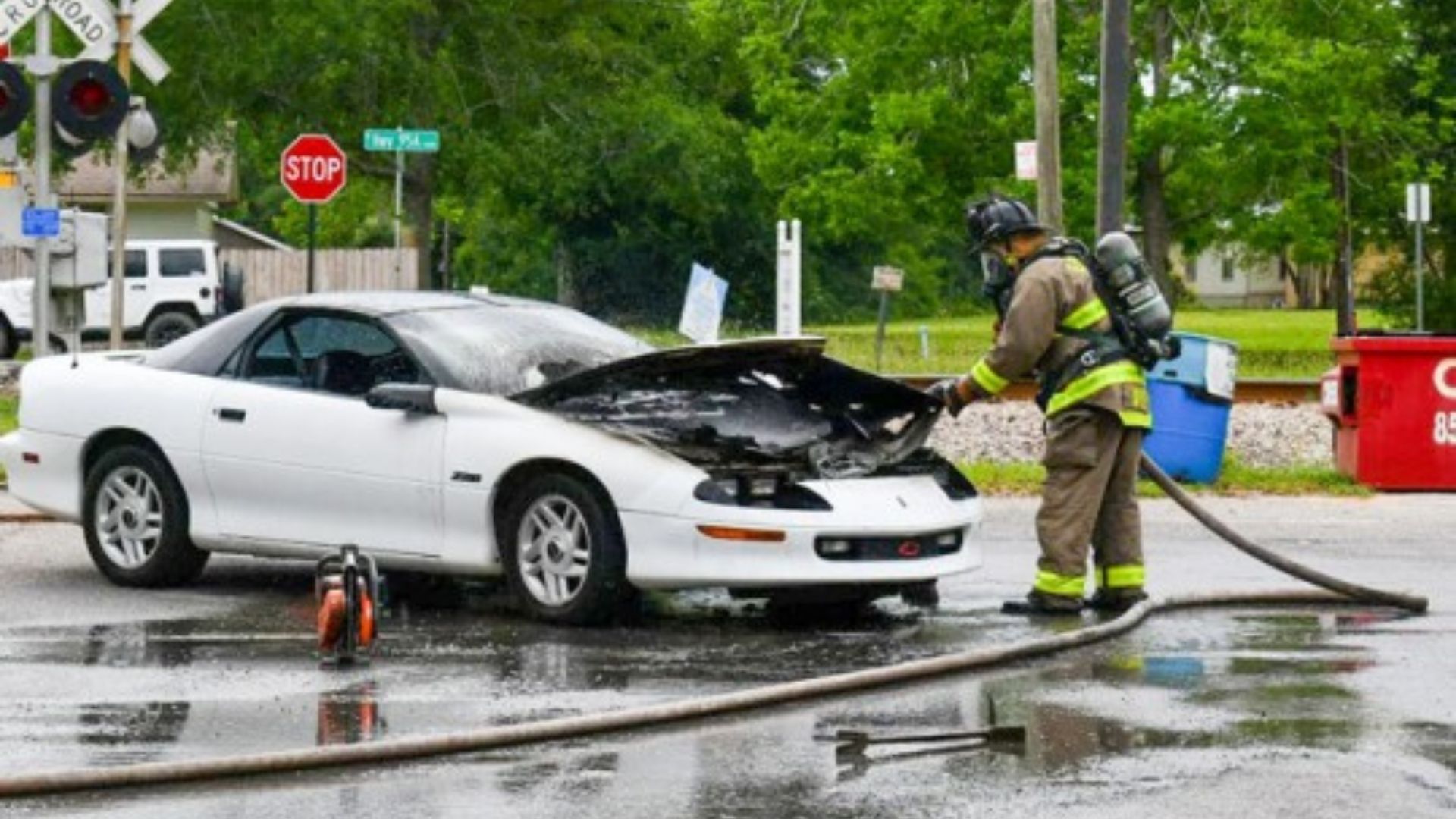 We're also guessing this Chevy Camaro Z28 will be totaled out by the insurance company. The hood is definitely a goner, but it's the damage underneath which is most concerning. The windshield looks to have a nice hole in it as well. We're sure the dash didn't fare so well, but it was probably already cracked anyway, just like on just about every fourth-gen F-Body out there.
Thankfully, Escambia Fire Rescue responded in time to keep the fire from doing much more damage. That means this Z28 could be rebuilt or even used as a project car, turning it into something far more potent than it ever was out of the factory. We might even see it turn up on Copart, if anyone's possibly interested.
Source: NorthEscambia.com