We see this way too often…
---
For Errick Chandler, his 1980 Chevrolet Monte Carlo was a dream car. That made getting the news it was stolen from a Detroit area shop called J & A Collision devastating. After all, the man would joke that the Chevy was his second wife. We're sure the thieves don't value it nearly as much.
Check out a modified 1980 Monte Carlo absolutely tear up a drag strip here.
According to Chandler, this '80 Monte Carlo was having transmission problems. The shop was going to rebuild the transmission so everything ran smoothly. After leaving a $1,000 deposit for the work, the man departed from the shop expecting to get his car back soon. Then he received a phone call informing him of the bad news.
Apparently, the shop said someone broke into the facility and they were able to push the Chevrolet outside. Then they got the car started, or at least that's what Chandler said he was told by someone at the collision shop. The story took a turn when Chandler was told his car was left at The Transmission Shop next door, but the manager of that shop told local reporters they weren't told the Monte Carlo was even on their property.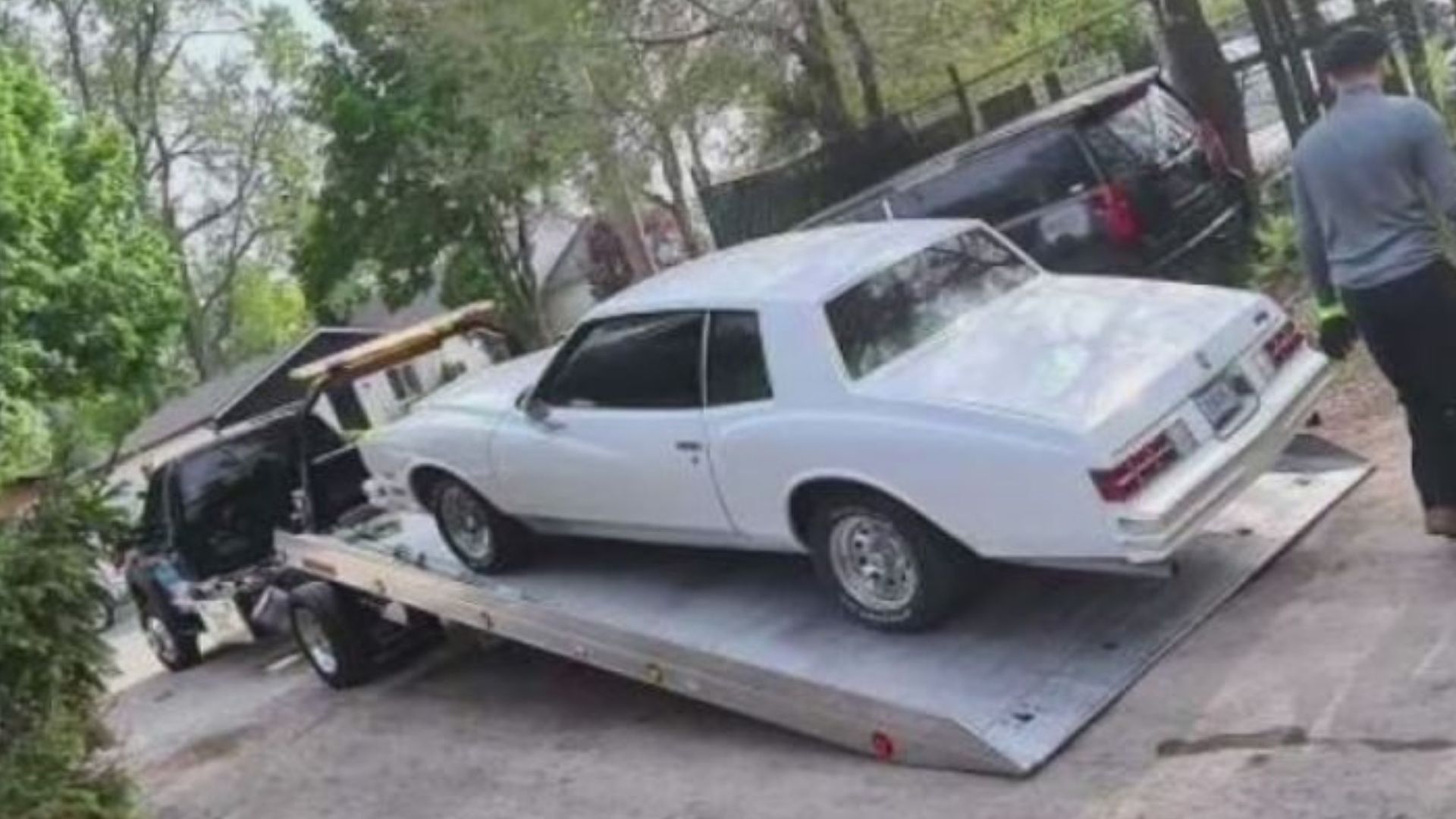 When a local news crew showed up at the collision center and tried speaking with a man named Andre, the man Chandler claims he left his car with, the guy was evasive and combative. He allegedly told the reporter, "you can't come on my property."
Now Chandler has talked to the Warren Police Department and says the collision center never filed a stolen vehicle report. We'll let you draw your own conclusions about what's going on.
To help get his car back, Chandler is offering a $2,000 reward. He's also been spreading the word around on social media. We honestly hope he gets his ride back in one piece.
Chandler was prepping his Monte Carlo for the Woodward Dream Cruise. Considering the event was called off last year because of the pandemic, we're sure the man was extra excited about attending this year, just like a lot of people. But with his car stolen, everything has been turned upside down.
Source: Fox 2 Detroit