The guy making this wants your feedback…
---
Now and then we cover digital renderings posted to Instagram, like this Chevrolet C60 posted by Overkill Racing and Chassis. Many times the more extreme renderings make people mad and in their responses it becomes obvious those readers didn't read the article closely, because most of those renderings aren't real and won't be made into real vehicles, or so we hope most of the time. However, in this case the C60 with its stretch-limo-like cab and 3 axles is apparently being made in real life.
If you're more interested in a lifted, long truck, check this one out here.
We have some serious questions about this build. First and foremost, we want to know how it will get over driveway skirts and speedbumps. Also, we're hoping it has an adjustable air suspension because of how low and long it is. We're also wondering what kind of warehouse-like garage this guy has at his house to park it out of the elements.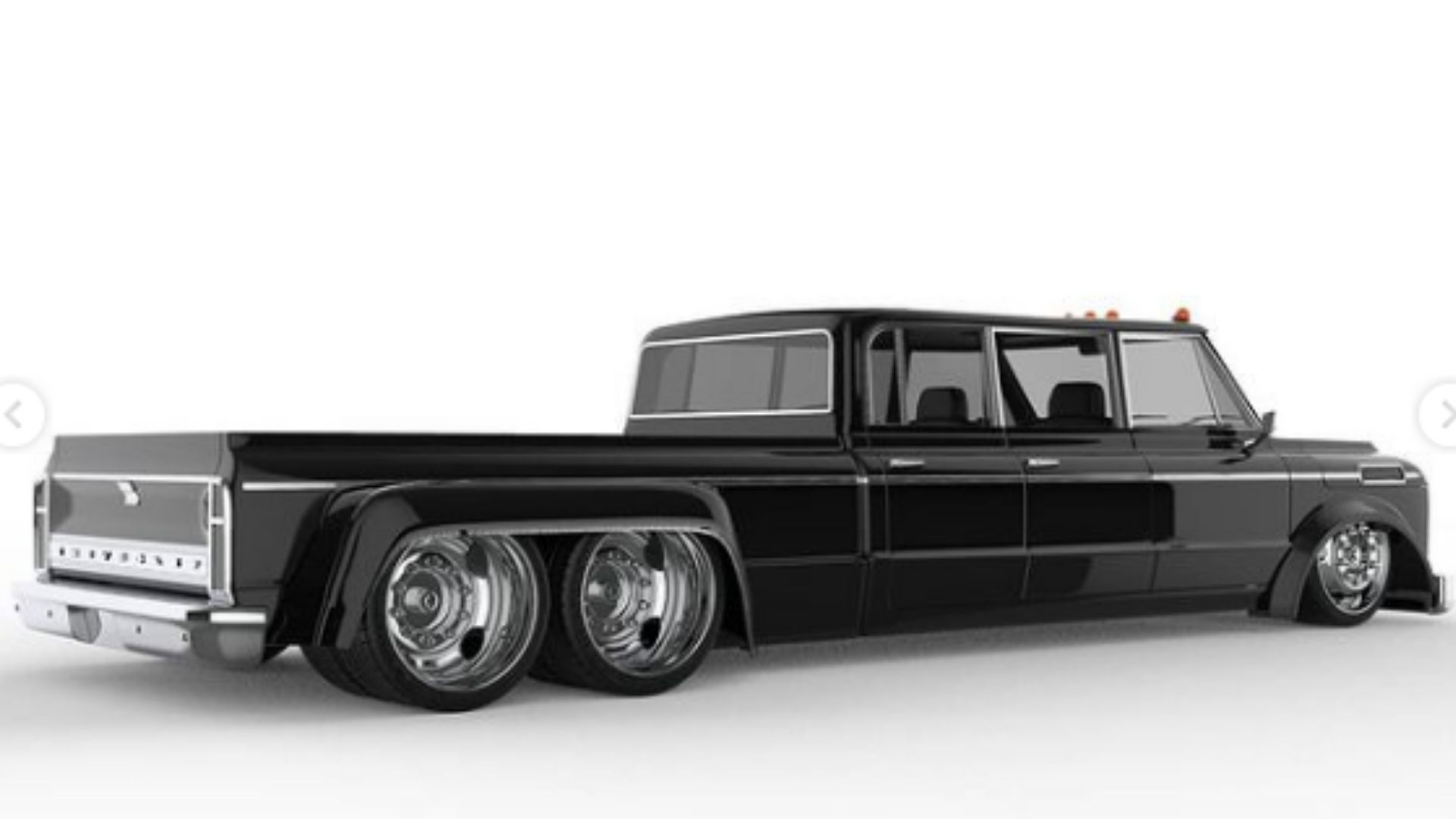 This is most definitely an in-your-face kind of build. Not everyone is going to like it. In fact, some people are going to absolutely hate it, and maybe that's the point. Instead of building this hoping someone will buy it or even taking a commission from a client, the guy who runs Overkill Racing and Chassis says it's his personal C60 6x6.
In the post he fully admits he's waffled on what kind of build he wants to pursue. The other option he was weighing was lifting the truck and fitting it with 40-inch wheels, and idea we like so very much. Whether or not any of you like the concept of the build probably doesn't matter at all to him.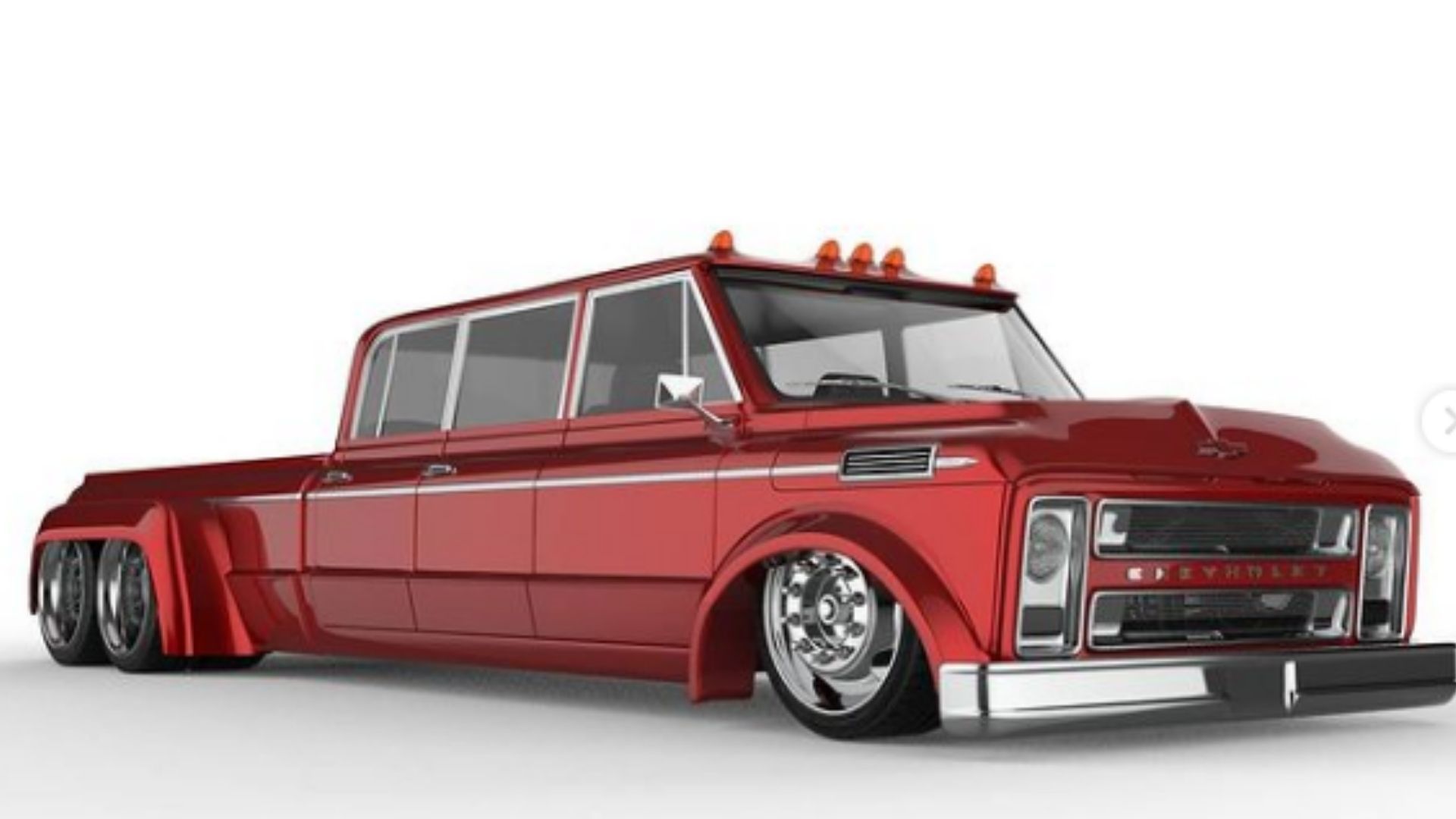 Still, he wants your feedback. More specifically, he wants your feedback on what color to paint it and what to name this ride. He shows several color choices including black, grey, red, and blue. Which do you like best? Also, what kind of creative name can you come up with for this long, low Chevy truck? So far, people on Instagram are pretty much just giving the guy opinions on the color, so have at it.