This is one badass restomod Chevy truck…
---
Rtech Fabrications is turning heads with its newest restomod Chevy truck model, called the Ponderosa. Coeur D'Alene, Idaho might be the last place you'd expect to buy a luxurious truck from, but Rtech Fabrications has been generating plenty of interest recently, including being featured on Jay Leno's Garage.  Once you dive into the company's work, it's easy to understand what all the hubbub is about.
Younger shoppers are driving restomod popularity. Learn more here.
The Rtech Ponderosa uses a Chevy 1964-1966 truck and transforms it into a lifted, customized, true crew cab. That means you and 3 buddies can comfortably ride in the pickup for weekend adventures or just tooling around town. It certainly looks stylish enough to turn heads on Main Street, thanks to details like custom-fabricated bumpers, light bezels, tailpipes, suspension components, etc. Customers get to choose from a seemingly endless array of options to achieve just the right look for their ride.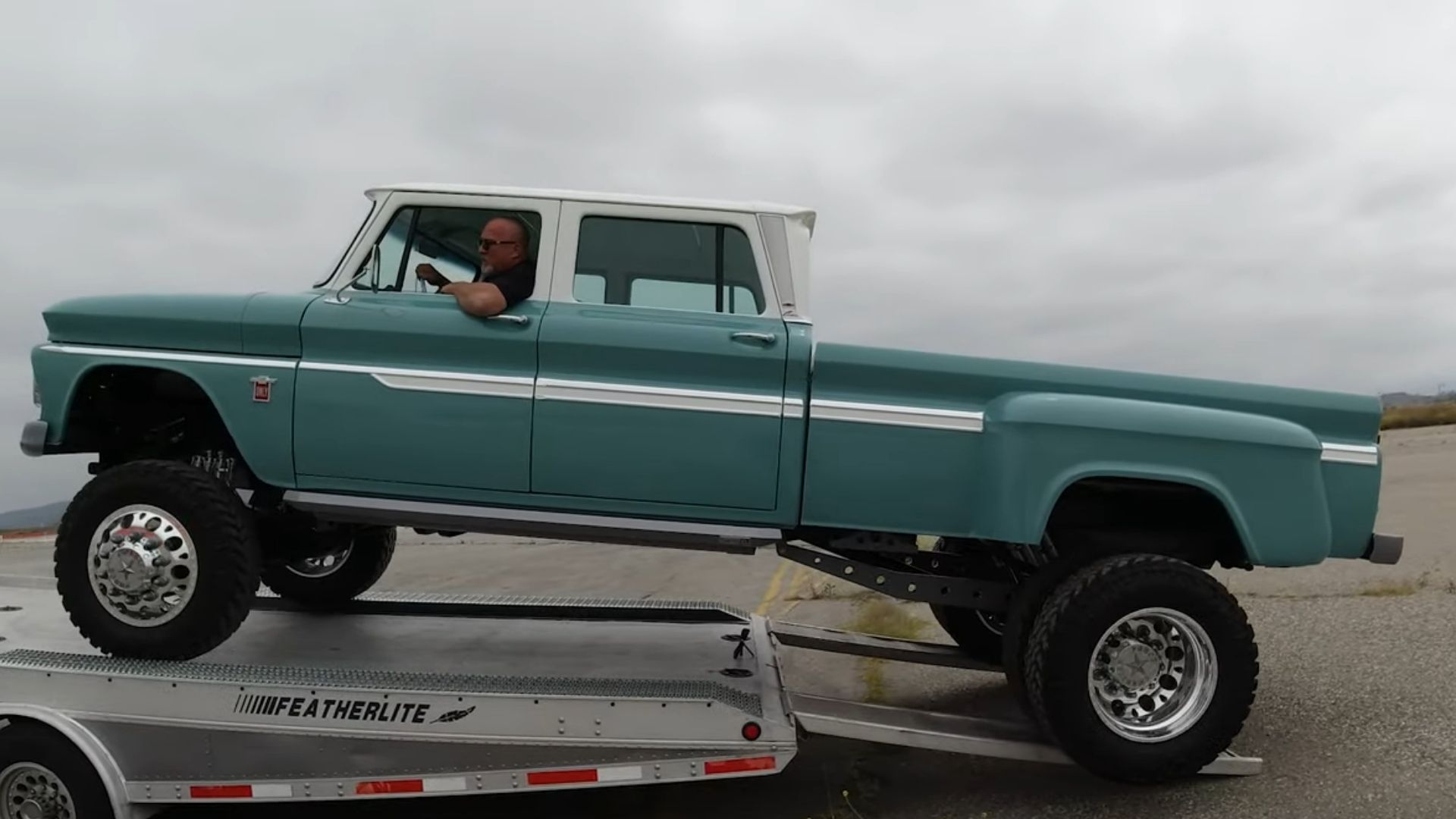 Those customization options apply to the powertrain and running gear. If you want a dually, turbo diesel with 1,000-horsepower, etc. you can do both and more to your satisfaction. The standard setup is a brutally upgraded 12-valve Cummins with an NV4500 transmission and NP205 transfer case.
As you'll see in the included video, Rtech says this is "the perfect truck." It's an evolution of earlier builds, some which are offered now and others which have been retired. In other words, if you've been keeping an eye on Rtech and wondering when would be a good time to snatch one up, the Ponderosa might be the golden ticket.
Rtech actually offers 5 different builds at the moment, each one transforming a classic Chevy truck into a dream ride. You already know a little about the Ponderosa, however if your thing is Blazers, the Bulldog uses a 1972 K50 and adds a staggering amount of customized parts, from the bumpers to the roll cage and even the ochre and white paint. A 12-valve Cummins engine with Dynamite Diesel Stage II injectors, plus big 40-inch Toyota Open Country M/T tires make for pretty much an unstoppable combination. While the Bulldog is a one-off build, you could probably convince Rtech to make another, with the right amount of persuasion.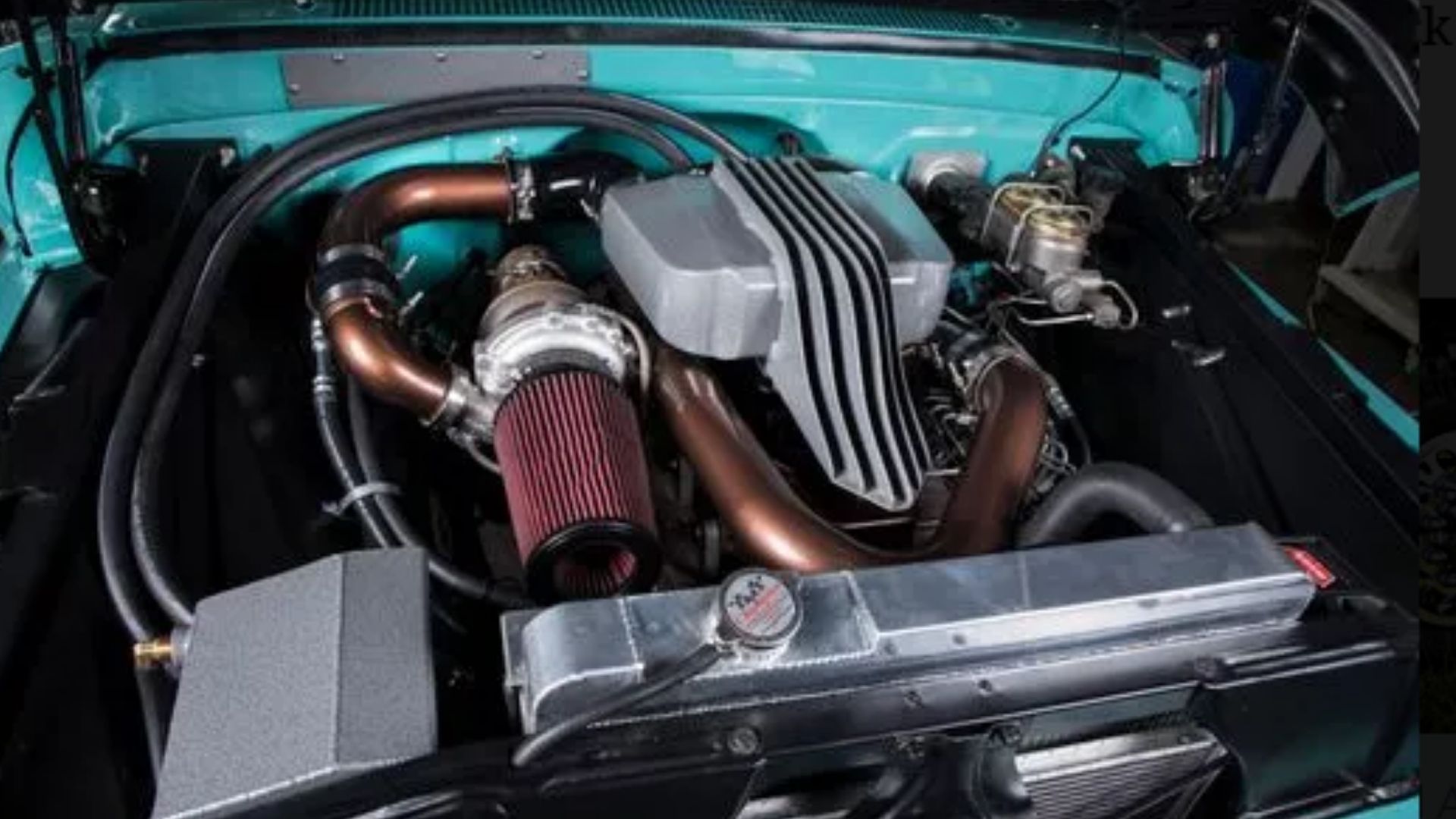 The Duke takes a Chevy C50 standard cab and turns it into a crew cab with a sunroof, running boards, tilt bed. This build also comes with amenities like AC and highlander plaid seat upholstery. The powertrain and running gear are similar to what you find on the Bulldog.
Another K50 build, the Drill Sergeant has a chiseled, retro look and jerry cans incorporate into the side panels. With a Chevy 350ci V8, power steering, and power brakes it's definitely a restomod. Also keeping the looks vintage is the 1967-1972 GM Crew Cab, which as the name suggests uses either a GMC or Chevy truck, transforming it into a true crew cab. For those who really want a luxurious ride for backseat passengers, there's a Texas Longhorn option which bumps up legroom another 7 inches.
Check out the Ponderosa in the video.