Don't dismiss this 6x6!
---
Show car quality combined with the most luxurious interior and the power of a hand-crafted twin turbo V8 engine. This is an image that brings thought of high-end sports coupes, but when you mix these qualities with unequaled ground clearance and a 6x6 drive system that doesn't have the ability to get stuck, then you know we're talking about one of the baddest G-Wagons ever made. Unfortunately, AMG didn't make a ton of them so they rarely come up for sale and when they do, they're usually snatched up at a premium.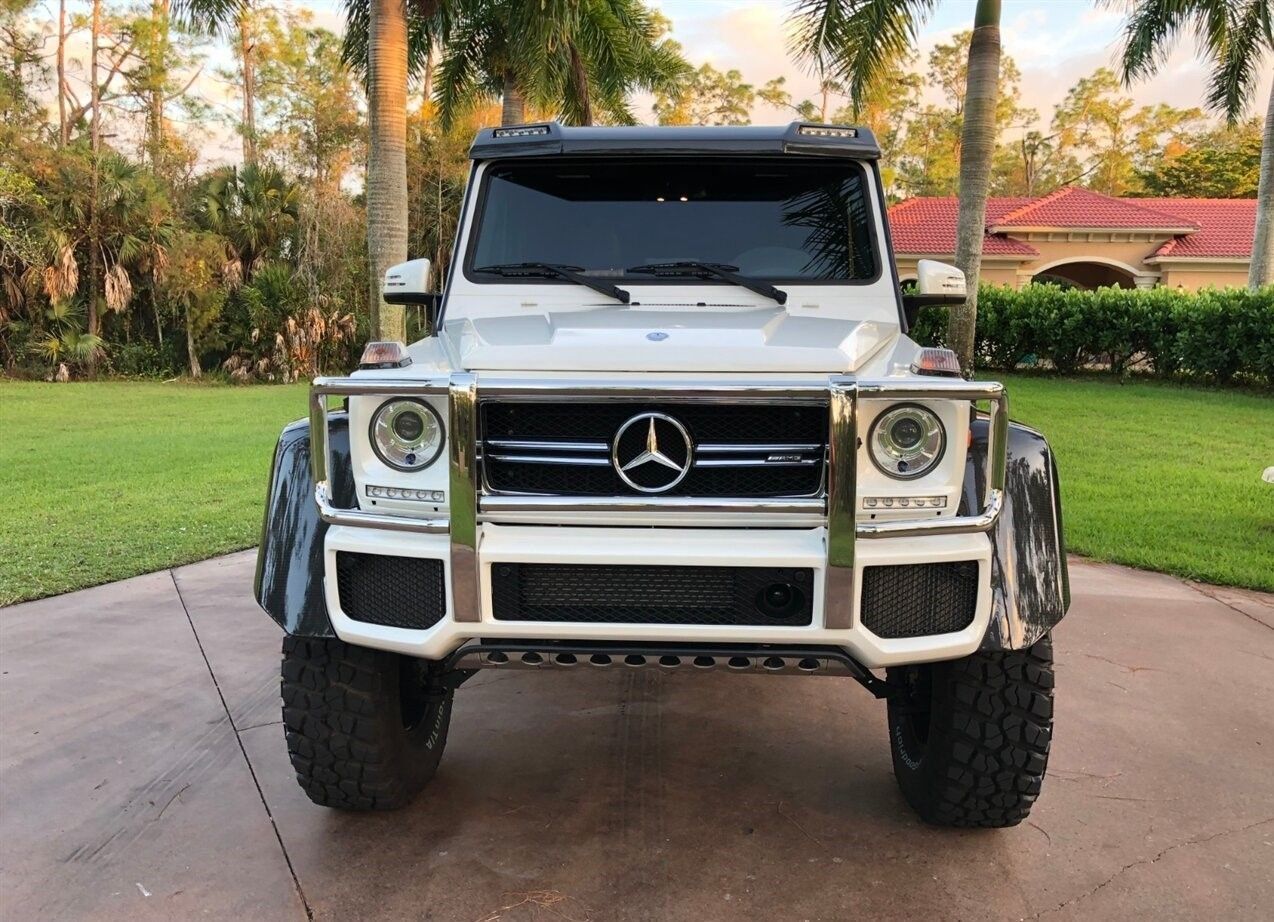 Right now, Premier Auction Group is offering a prime example of this incredible SUT. This 2017 Mercedes Benz G63 AMG 6X6 was hand built in Graz, Austria for the US market. It underwent the custom conversion utilizing OEM parts. Under the hood is an incredibly powerful AMG 5.5-liter twin turbo V-8 engine backed by a 7-speed automatic transmission.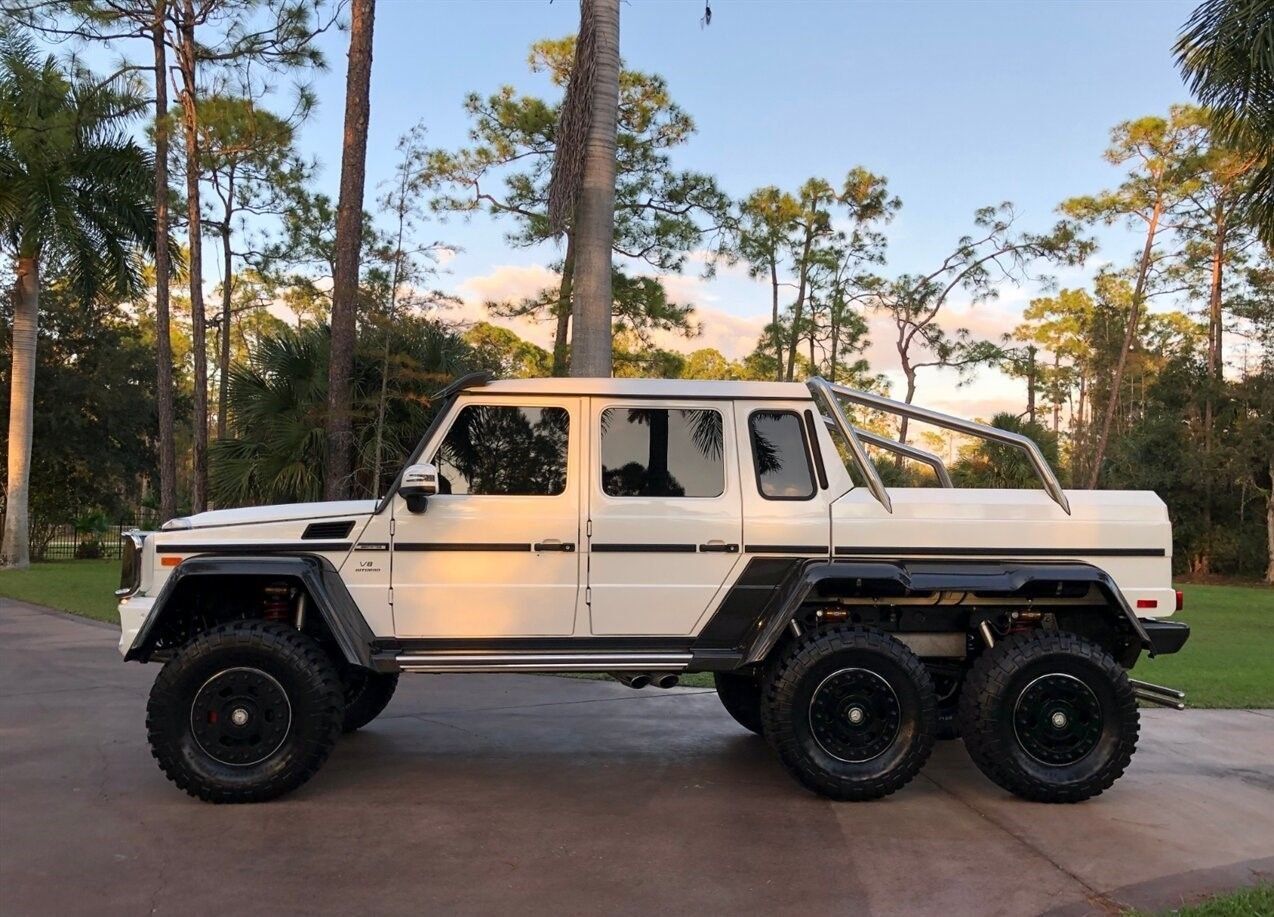 A 6x6 drive system featuring three portal axles with three differential locks divides 563-horsepower between all six wheels giving the truck the ability to go virtually anywhere.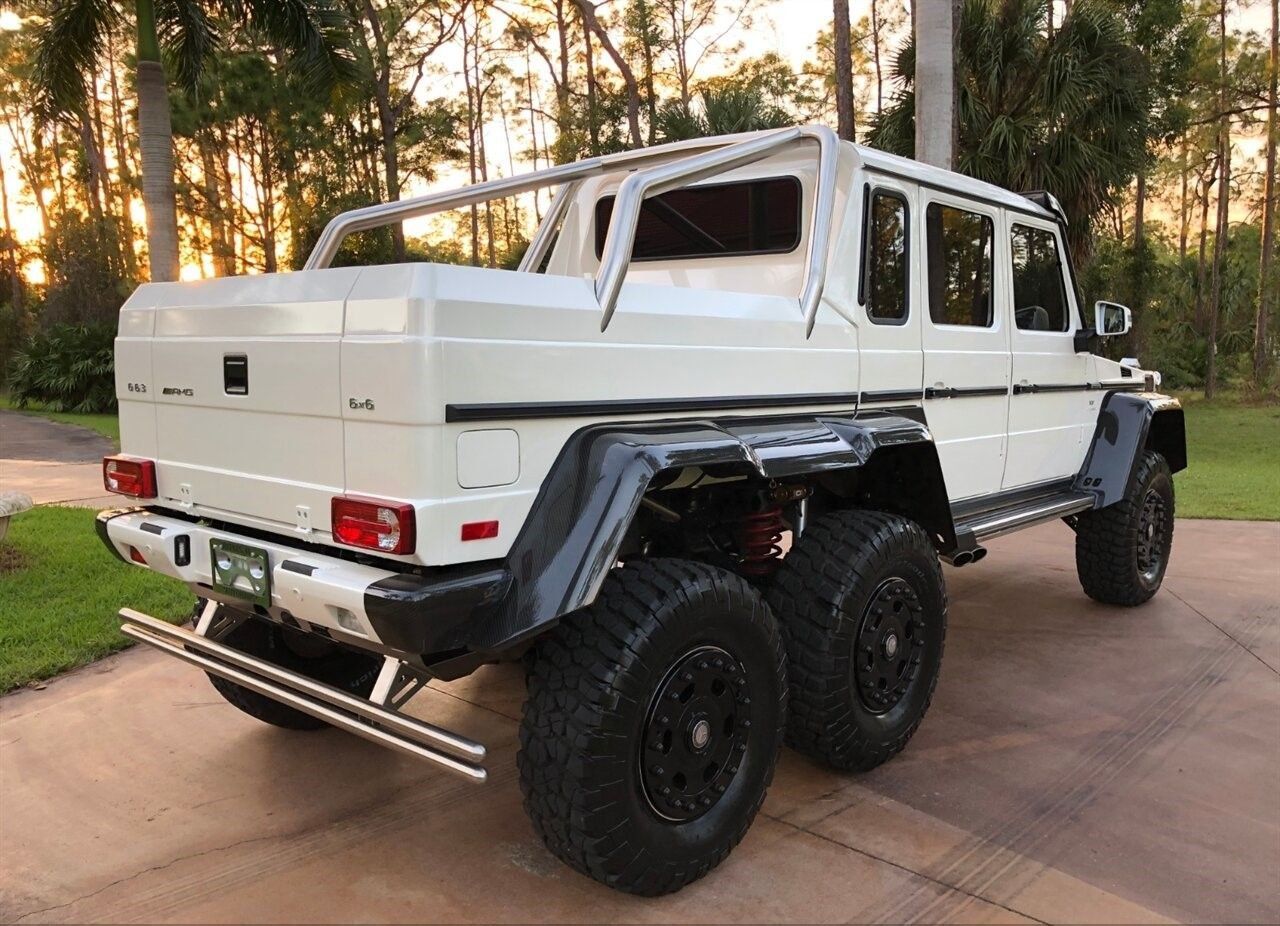 All this utility did not demand sacrificing style. The Designo Manufaktur Mystic exterior is perfectly accented by carbon fiber fender flares and a teakwood bed liner. Inside, the cab is filled with all of the luxuries Mercedes-Benz has to offer including a moonroof, heated and ventilated seats, Distronic Plus adaptive cruise control, navigation and Apple CarPlay with Bluetooth connectivity, and a backup camera. A Designo Porcelain Nappa upholstery with Champagne White Lacquer trim and diamond stitching mixed with black trim continues the color scheme started by the exterior. With only 5,200 actual miles on this one-of-a-kind build, this is a rare opportunity to get behind the wheel of one of the most comfortable, powerful, and dependable vehicles ever made. Please click here to consign your vehicle.