Lock up your garage and save the cars!
---
Your home should be your castle, not a fortress, but sometimes it has to be both. That certainly seems to be the case these days when criminals are becoming more brazen. However, garage thefts aren't anything new, but some people still don't realize how easily they can be broken into. There's a reason why you should have a sturdy door with a deadbolt lock connecting your garage to your house.
A Chevrolet Camaro owner learned this lesson the hard way and now she's trying to make others aware of the risk. Jennifer Parker, who lives in the suburbs of Chicago, was sleeping with her husband just feet away from the garage. They heard nothing when criminals forced their way in and took her 2014 Chevy Camaro Convertible.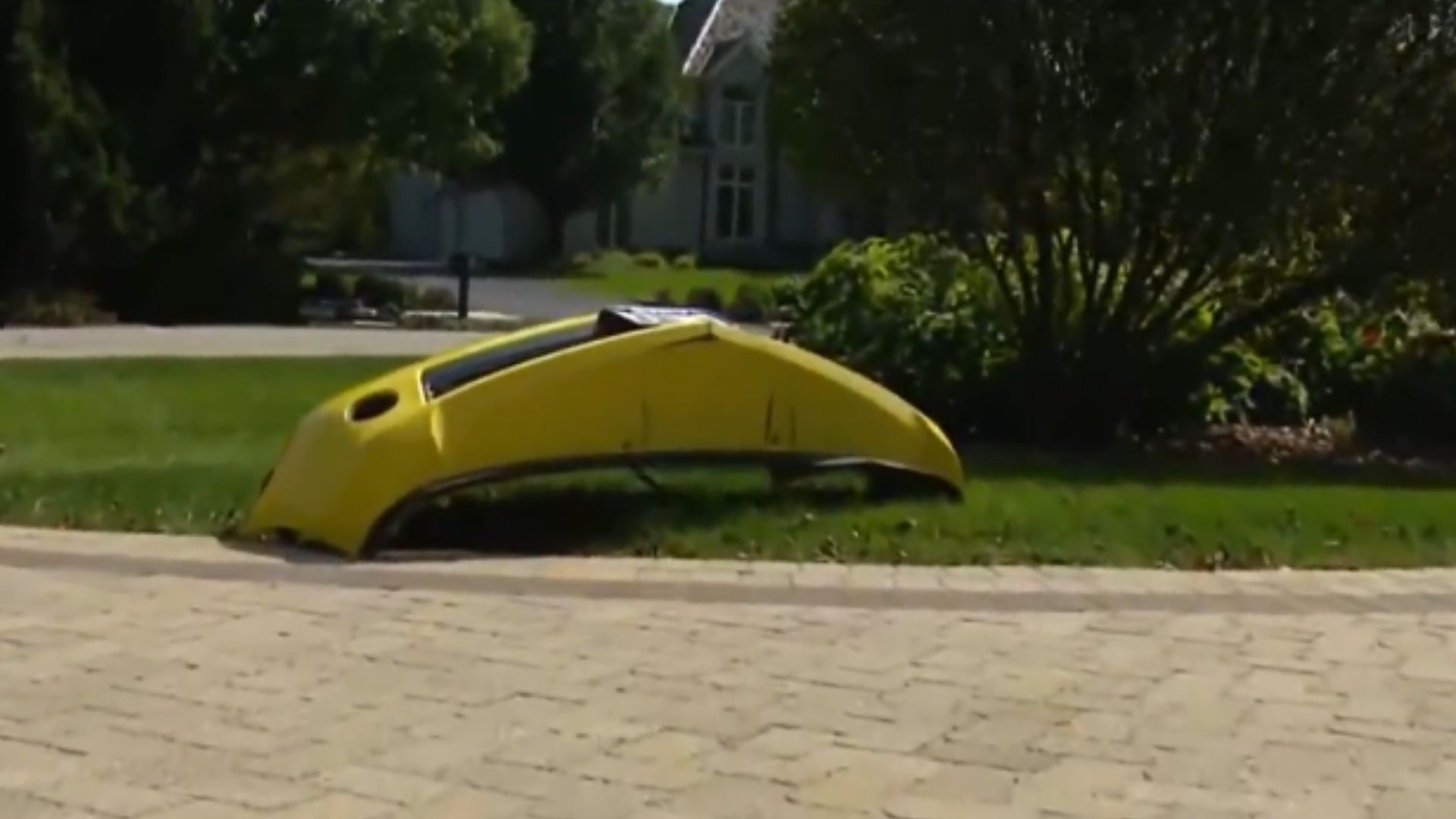 It wasn't a clean getaway, because the car thieves hit a lift in the garage, then the wall, then another vehicle in the driveway. Then they bottomed out trying to make a quick escape from the driveway, tearing off the front bumper. Needless to say, these weren't professionals.
There are a lot of methods for breaking into a garage, even if it has an opener. However, the job was even easier since the thieves only had to open the door of an unlocked Jeep Wrangler in the driveway and remove the garage door opener. Even worse, they found the keys to the Camaro inside the unlocked car in the garage. These are rookie mistakes for securing your vehicles.
Police believe the "crew" which took the Camaro have been on a car theft rampage in several Chicago suburbs for a while now. Thankfully, they weren't able to take the C7 convertible which was also in the garage.
Car thefts are on the rise and they're probably going to get even worse. It's not a bad idea to mechanically lock your garage door at night and definitely keep your cars inside locked. Having a security camera in your garage is a good move as well, but it's even better if you arm the motion alerts once you lock everything up.
Source: CBS Chicago