This is #303 of 500 North American Specification models imported to the US for 1993.
---
Originally purchased from a New Jersey dealership by a doctor, this 1993 Land Rover Defender 110 is one of only a few made for the American market. After it spent time in the far north east, it headed to Oregon in 1994, and changed hands, to another doctor, in 1999.
The new owner wanted something more out of the SUV, and swapped a 2.5-liter 300Tdi turbodiesel inline-four into the engine bay, backed by a five-speed R380 manual transmission and a dual-range transfer case, making it a heck of a driver's vehicle!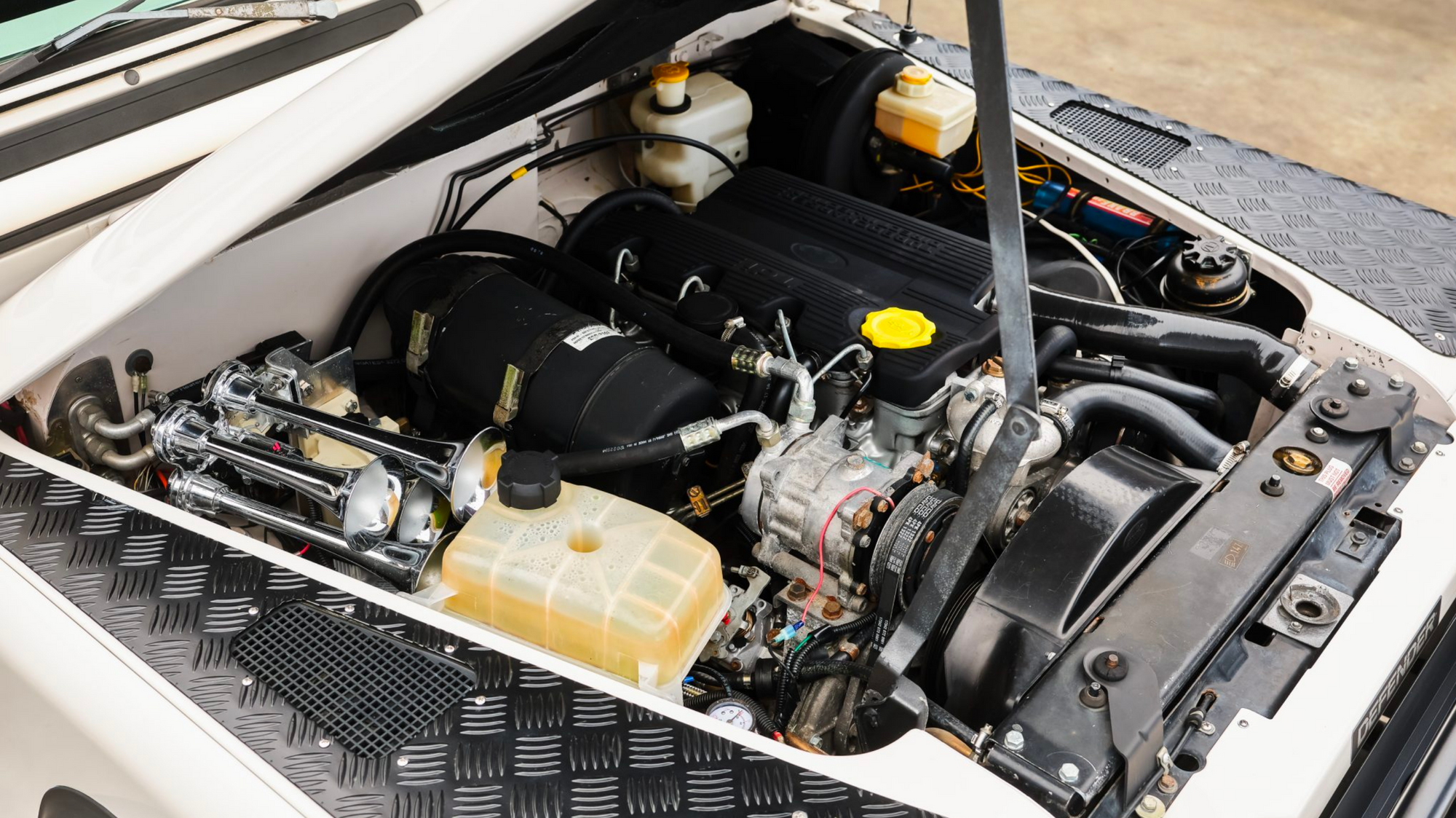 Involved in a fire in 1997, this Land Rover got a new fender and hood, and also features a roof rack, brush guard, LED lights, air horn, rear access ladder, and custom stainless rocker guards with side steps. The 300Tdi-powered Land Rover is setup to be towed behind a motor coach, and features a Road Master tow bar, rock shield, remote air brake, and MASH 4077 Euro plate on the front bumpers.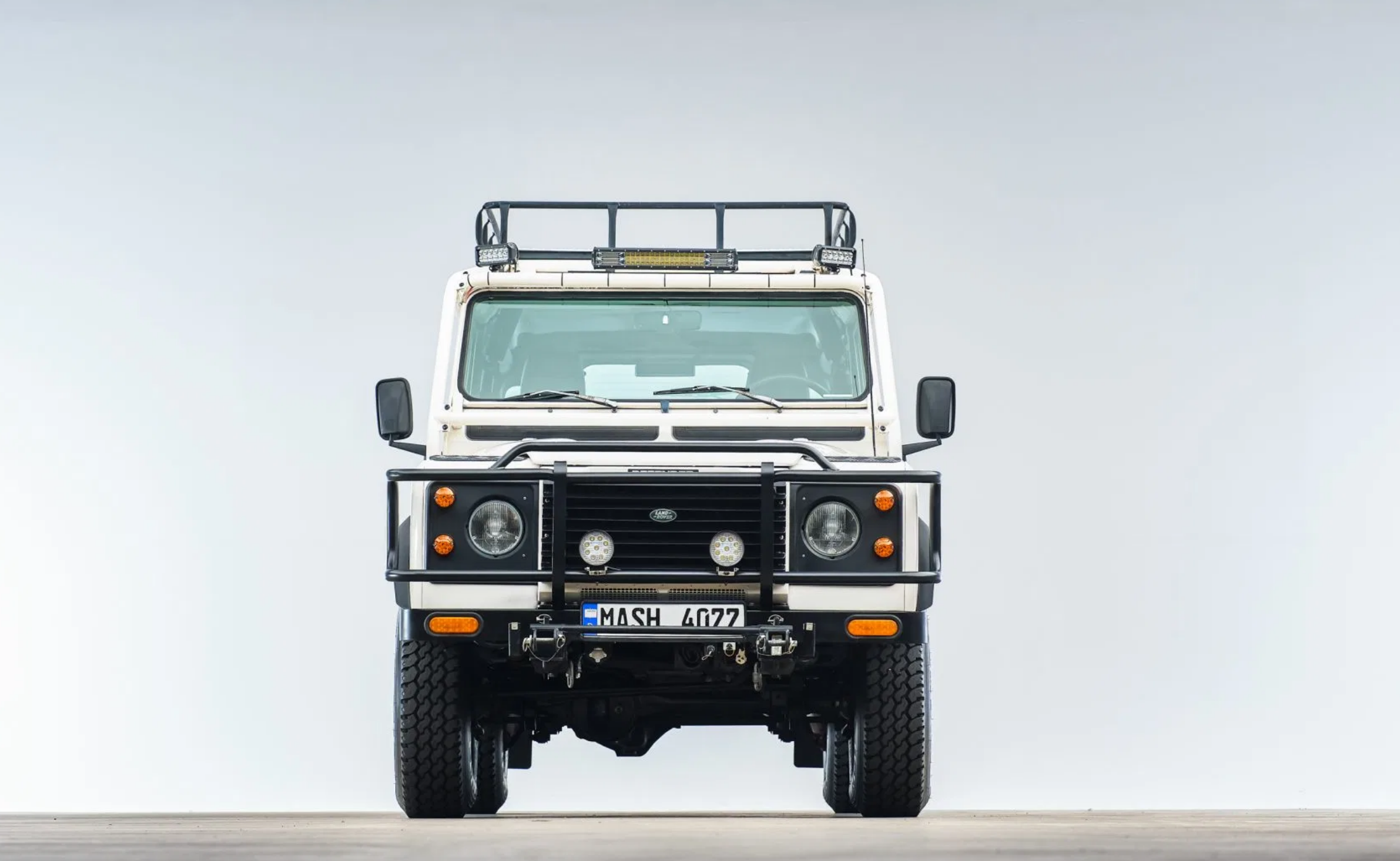 This Land Rover Defender 110 rolls on a set of 16-inch Freestyle alloy wheels are fitted with 235/85 Michelin XPS Traction tires - while the rear-mounted spare is wrapped in a Wildcat tire.
HD Land Rover springs take duty on the corners, with the pairing of Bilstein front and Rancho rear shocks. Power-assisted steering and brakes, and front discs and rear drums give it the stopping power it needs.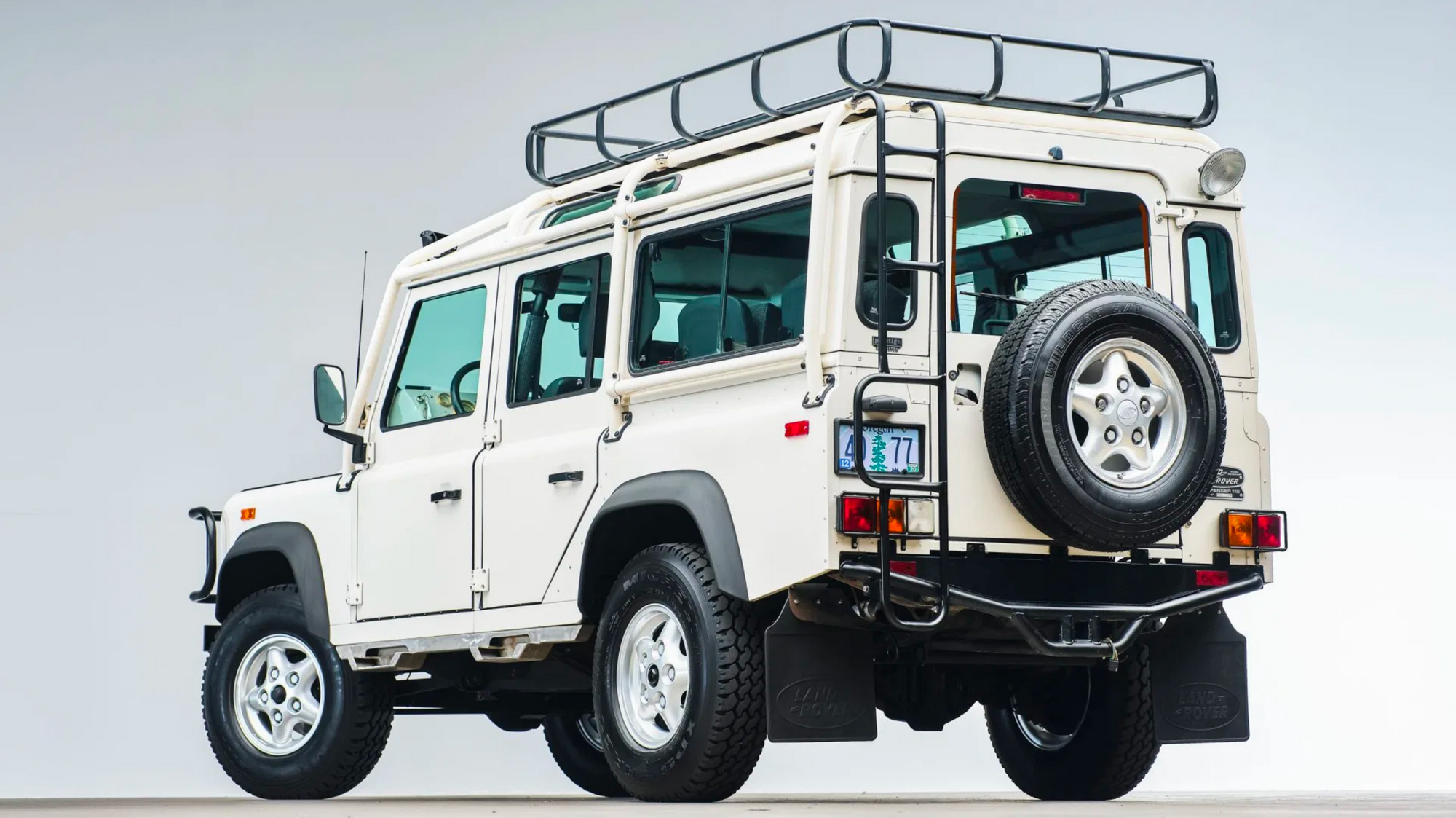 Featuring the iconic jumpseats, the inside is clad in gray cloth and charcoal vinyl. The body paint matched dash is a nice touch, made by Gerald McBee to replace the warped plastic. Vintage-style gauges from Classic Instruments are a nice touch to the custom Land Rover.
This build is currently for sale on Bring A Trailer, with only a few days left on the listing, see it here.