Or is it the other way around?
---
You've probably already decided who's winning this drag race between a 1971 Chevelle SS and a 1969 Oldsmobile Cutlass S for obvious reasons. After all, Chevelles are awesome, this one is packing a 454, and only nerds like Oldsmobiles, or something like that. But the thing is these cars aren't stock since they're competitors in the Factory Stock class for FAST drag racing. There are some rules about what kinds of mods are allowed, like no using a rear axle from a different manufacturer, but rest assured neither car is in factory configuration for this race. That's what makes this competition a little more interesting.
Watch two other GM legends go head-to-head on the drag strip here.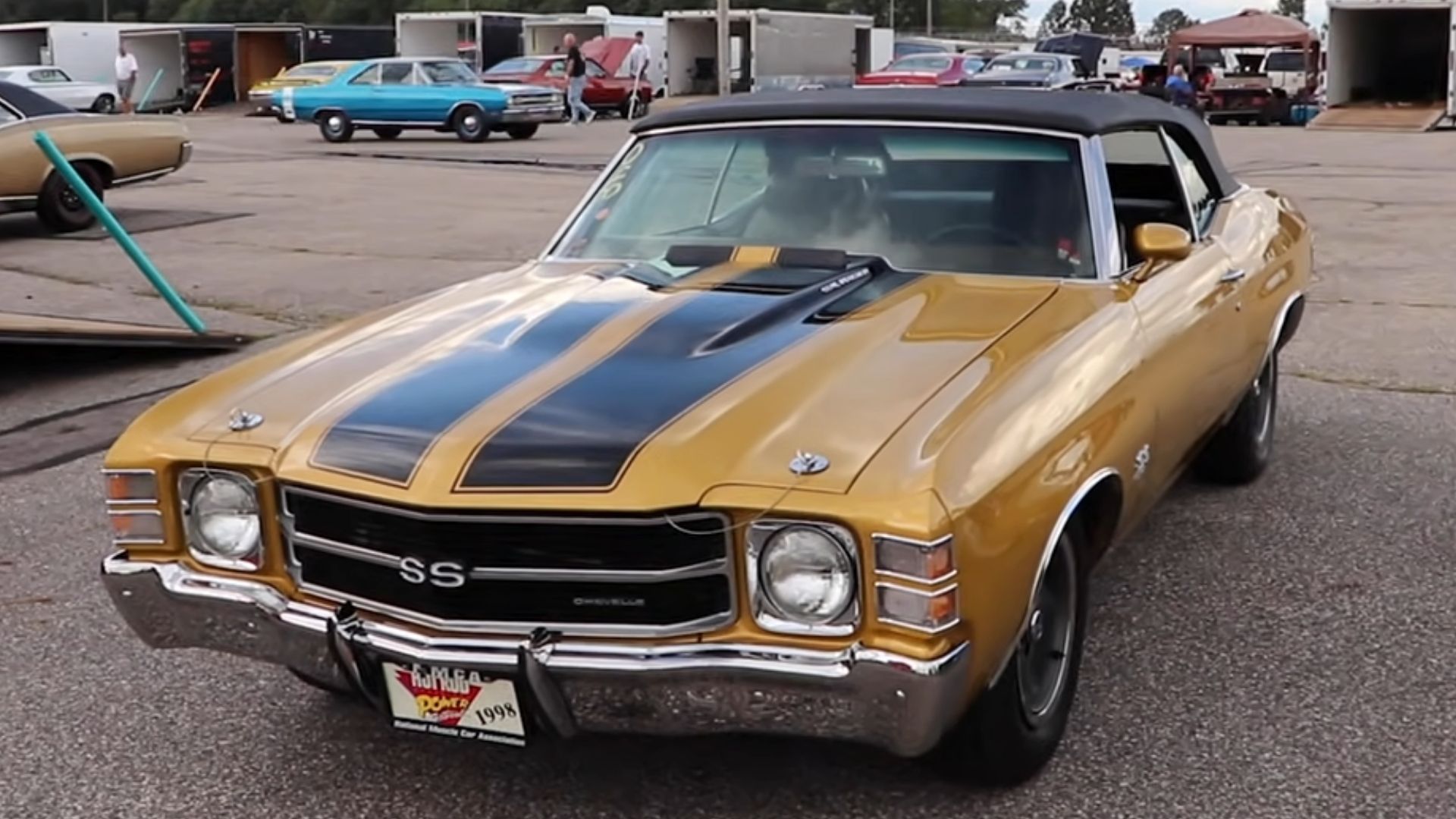 Since we don't know what all has been modified on these cars because Cars and Zebras didn't dissect them, we can only provide some historical data for a little bit of context. Yes, the 1971 Chevrolet Chevelle SS with the 454ci LS5 V8 is a monster, the kind of muscle car that will eat other muscle cars from the golden age of muscle for breakfast. Officially, that engine is rated at 365-horsepower and 465 lb.-ft. of torque, but you be the judge if that's accurate or not.
Backing up that 454 is a TH400 3-speed automatic transmission, which sends power to the rear with 3.31 gears. Since this Chevelle SS is a convertible, curb weight comes in at fairly portly 3,843 lbs. Nobody is going to accuse the Chevy of not eating all its dinner.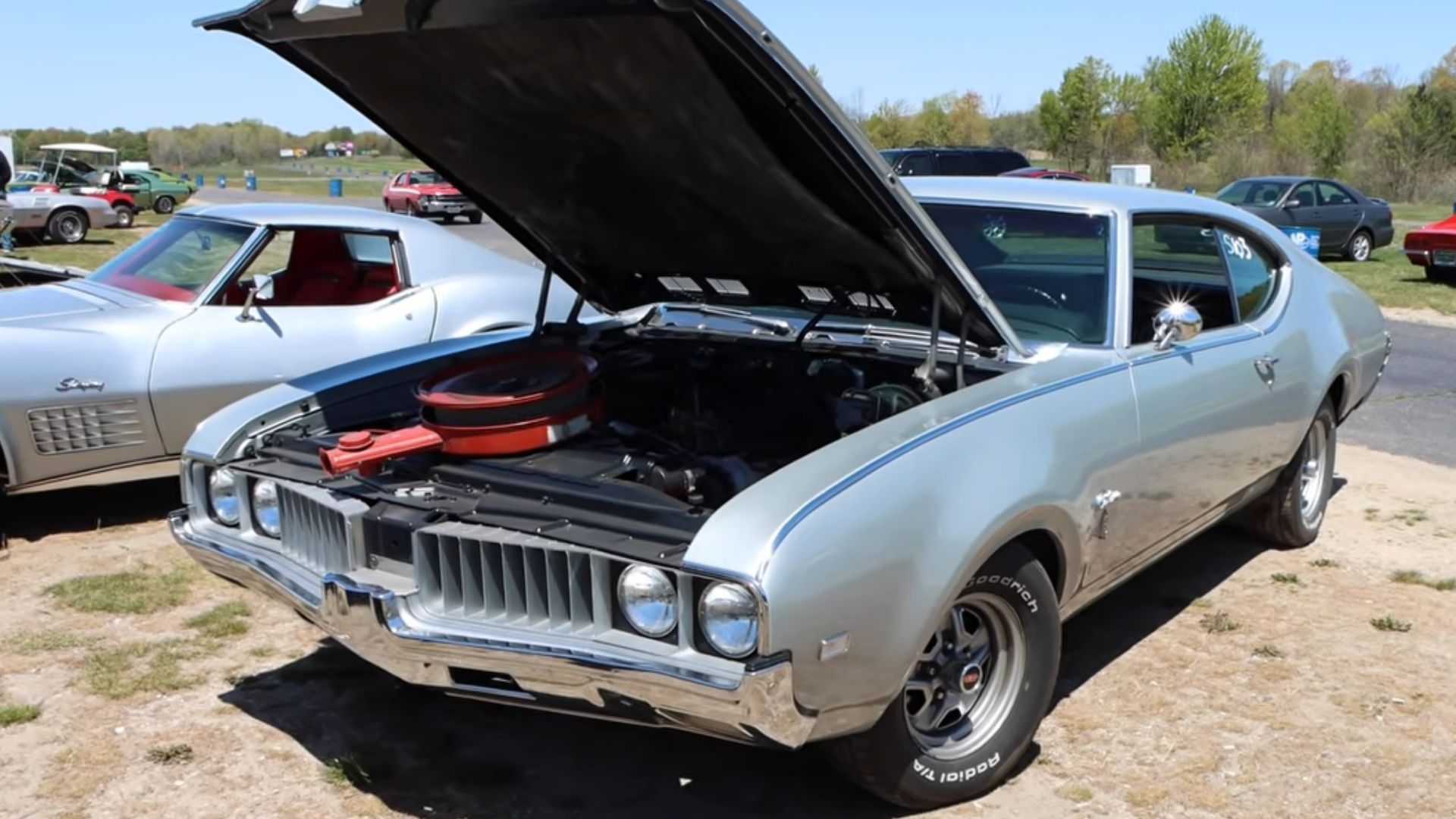 When it comes to the 1969 Oldsmobile Cutlass S, the thing's not exactly a pushover, but on paper it's blown out of the water by the Chevelle. The 350ci V8 in super high compression spec (that's 10.25:1) is rated at 310-hp and 390 lb.-ft. of torque, which certainly isn't horrible but does mean the Olds is outgunned. Rounding out the factory setup is a TH350 3-speed automatic, but a set of 3.73 rear gears has been installed. Plus, this Cutlass S has an advantage when it comes to weight, tipping the scale at just 3,474 lbs.
Now for the actual race. Which car do you think will win? Is this going to be a walk-off homerun for the '71 Chevelle SS or is the '69 Cutlass S going to pull off a surprise upset? Watch the video and find out. The race starts at 5:51.